Even though this happened a few weeks ago, I just had to share with you this delicious burger experience.
While I was in New York, I was introduced to this amazing Japanese fast food restaurant, called Kobeyaki in Chelsea. I loved it so much that I went there for a second time within a week. Yes, it was that good! I got the Kobe beef burger twice! Say what? Yeah exactly: kobe beef in a burger bun, topped with teriyaki ketchup (and some greens). It doesn't get better than that! I also tried the teriyaki grilled shrimp bowl, which was delicious as well. But this burger… Oh my! Definitely going in my personal 'Burger Hall of Fame'.
The food is beautifully wrapped, it almost looks like Origami.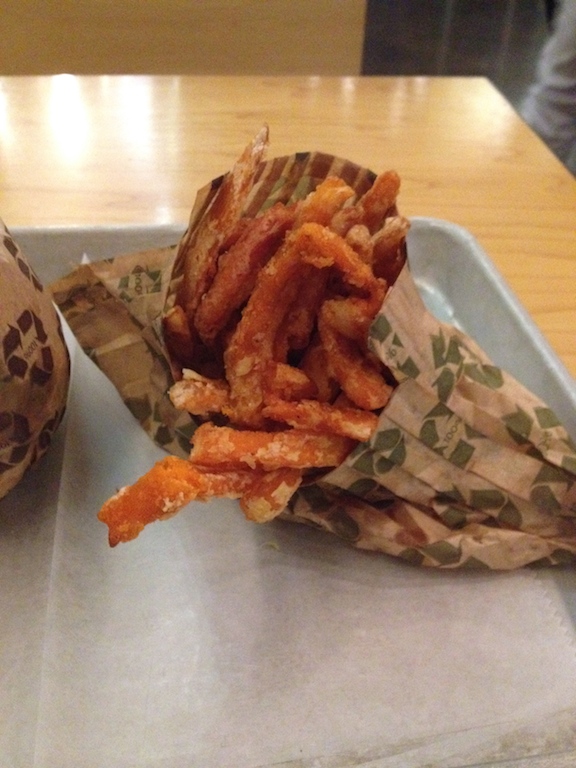 I forgot to mention my side of tempura sweet potato fries!
Are you ready for the burger?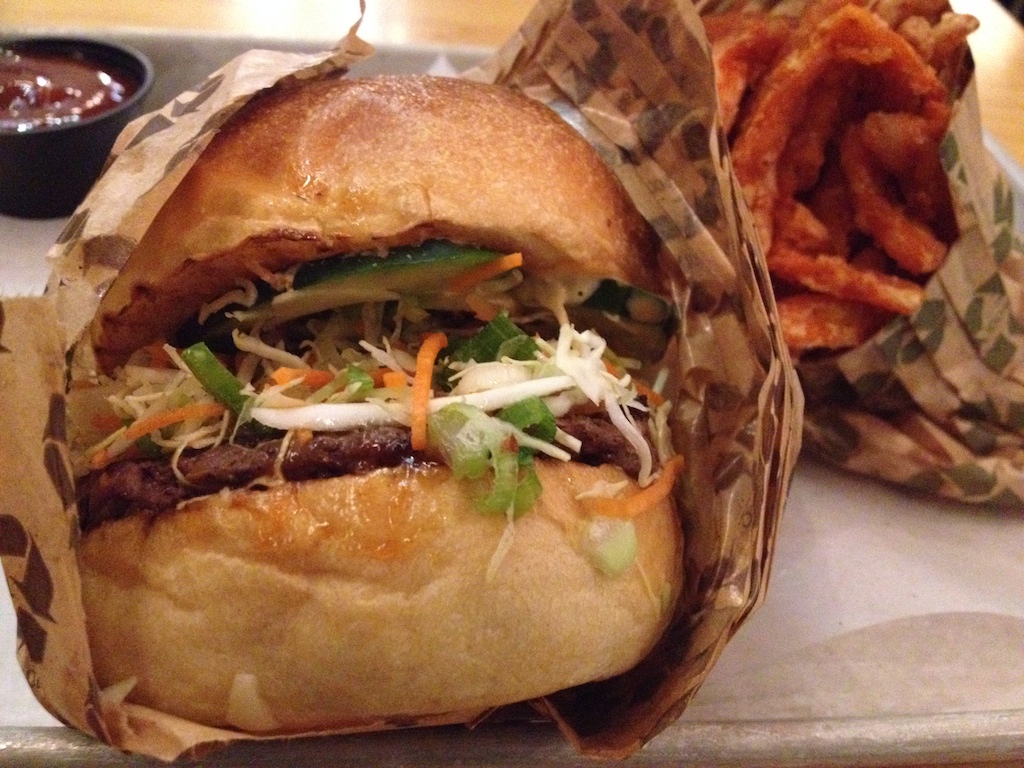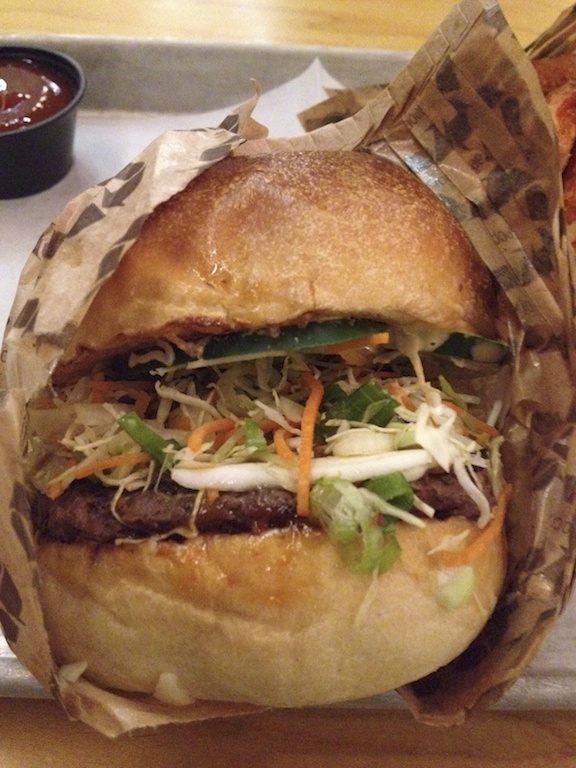 Now look at this bad boy: succulent kobe beef between a delicious homemade bun that is soft while also holding together all the goodness of the burger. The burger is a tad spicy and sweet at the same time from the Terriyaki sauce.
It makes me drool all over the screen, just looking at the pictures again :D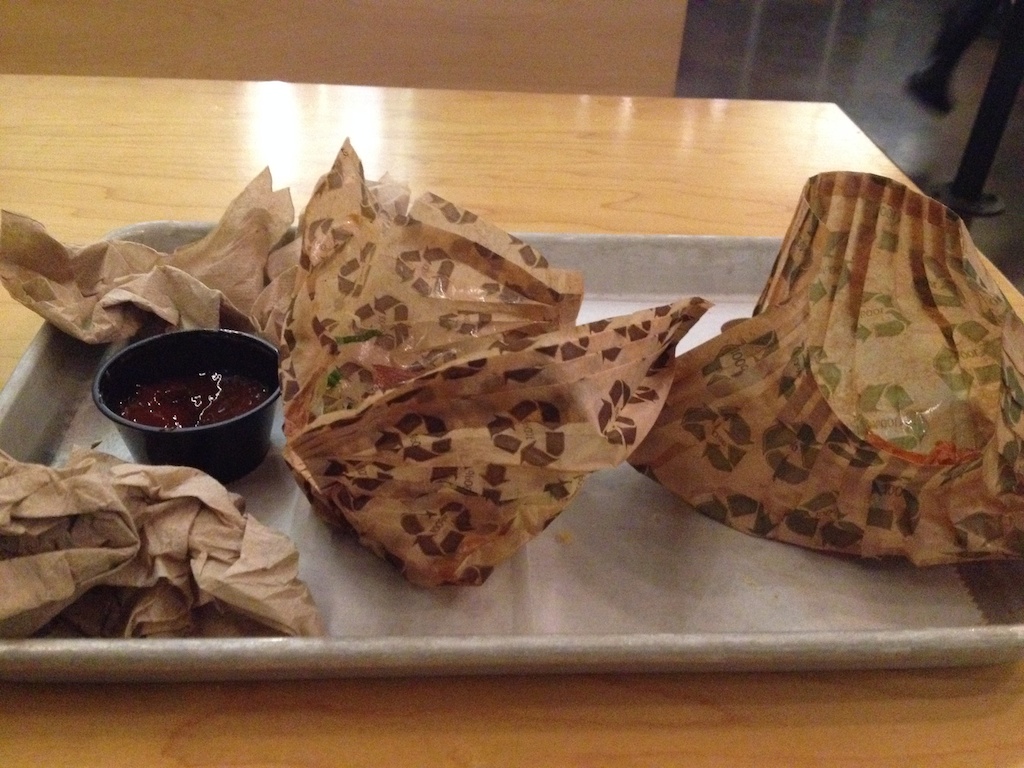 But then it was all over far too soon…
The best thing about this place is that not only is the food delicious, but it is also not expensive. A kobe beef burger is $8.97.
If you like burgers and are in New York definitely check them out. I would be there every week if I could! :)