Buxbaum is a hidden gem, literally hidden, in the first district of Vienna. It is situated aside the crowded tourist streets in the beautiful Heiligenkreuzerhof and offers a nice and tranquil getaway. The interior of the restaurant is elegant yet cozy and makes you feel right at home.
The menu offers Austrian cuisine with modern and international influences. The dishes are puristic and chef de cuisine, Daniel Kellner, combines simple Austrian ingredients to form taste perfection. He reinterprets Austrian classics in a fine and innovative way (like the blood sausage) and perfects a play of different textures and aromas.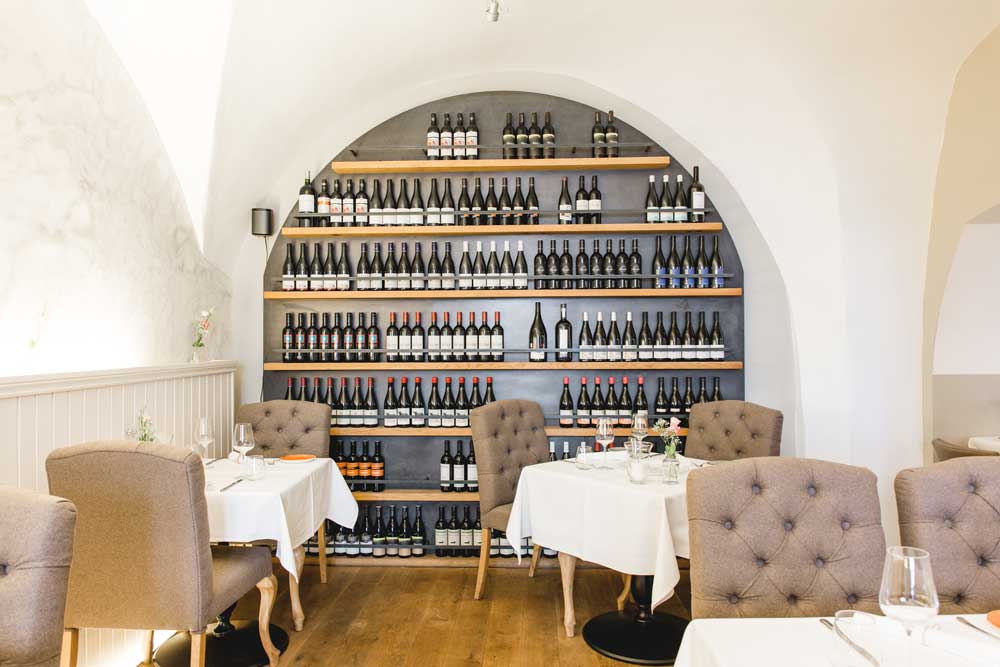 Tail-to-nose dining
For my culinary closeup I was able to taste the 4 course menu "All around the world" with the lovely ladies from Comepass, and one particular course was the talk of the afternoon, as gourmet chef, Daniel Kellner, came up with something very special to not only shock us but also to make us think about cherishing our food and every part of an animal that we eat.
The dish that we tried didn't have a tail nor a nose, therefore "beak to claw" would be more appropriate. The dish in question was the "Pigeon Royal" which was not only served with the meat of the pigeon but also the claw prominently placed on the plate. Everything on the plate was edible, but to be honest, I couldn't bring myself to try the pigeon claw. Nevertheless, I really admire the message that Daniel conveys with this unusual presentation, that every part of the animal has earned the right to be eaten and that we should be more conscientious about what we consume.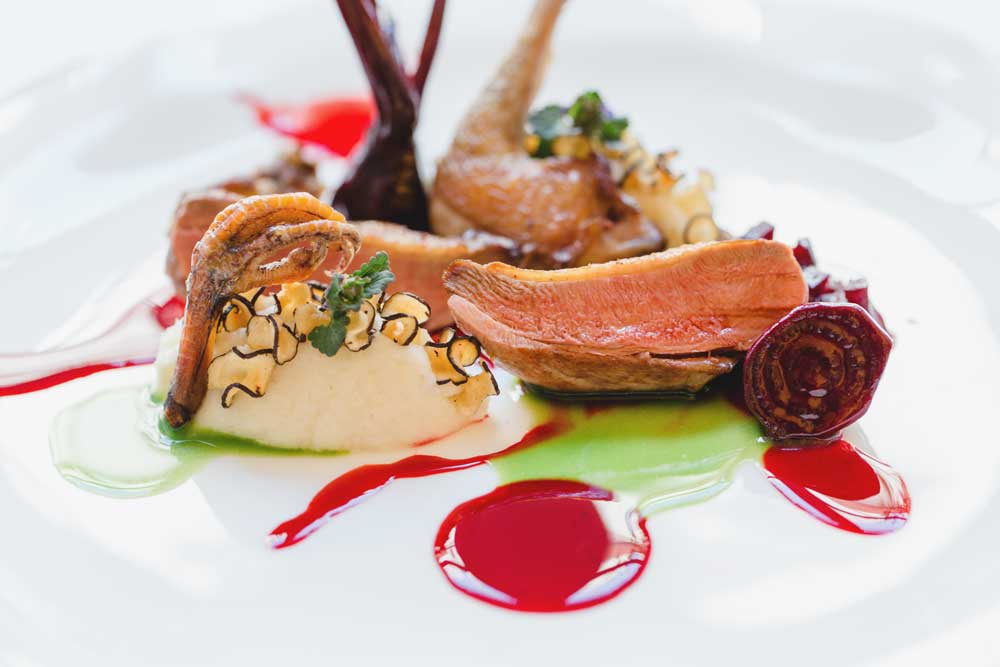 I must admit that it was the first time that I have tried pigeon and the "Pigeon Royal" was delicious. The meat has the fine grain of a steak, but has a more complex taste. The interplay of earthy notes from the red beet, creamy black salsify puree, and succulent pigeon breast was perfect.
You don't have to be a pro to cook a pigeon and Daniel shared with me his mouthwatering recipe so that you can also try it at home, with or without claw, this is up to you ;)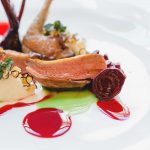 Pigeon Royal
Ingredients
2

pigeons

250

g

black salsify

4

beets

1/2

l

beetroot juice

1

tsp

cumin

1/2

tsp

fennel seeds

1

bay leaf

salt

whole black pepper kernels

nutmeg

ground cumin

200

g

butter

1/4

l

vegetable stock

1

lemon
Instructions
For the black salsify puree:
Wash and peel the salsifies and cut them into small pieces. Sautee them with a little bit of butter and pour in the vegetable stock. When the salsifies are soft, take them out of the stock, add butter, some of the vegetable stock and a dash of milk and puree them. Add more vegetable stock until you have a creamy consistency. Season with lemon juice, lemon zest, salt and a bit of ground nutmeg.

Leave one piece of salsify unpeeled and cut it into fine strips or slices. Fry it in a pot with oil until crispy and set aside.
For the beets:
Bring the beet juice together with whole cumin seeds, fennel seeds, and the bay leaf to a boil. Once it starts to boil, reduce the heat and let it simmer on medium heat until it is cooked down to half of it.

Cook the beets in a pot with very salted water until they are soft. Peel the beets once they are soft and cut them into small cubes.

Sauté them in some butter and season with salt and pepper. Add a bit of the beet reduction and let it cook.
For the pigeons:
Separate the breast and leg meat.

Preheat the oven to 135 °C using hot air. Sear the meat in a non-stick pan and cook the leg meat cook for 8 minutes in the oven. Add the pigeon breast to the pan and let it all cook for another 6 minutes. Season with salt.
To assemble:
Spread the black salsify puree on the plate and generously scatter the beets cubes. Place the pigeon leg on top of the puree, slice the pigeon breast lengthwise and place it next to it. Finally, add the crispy salsify and spread a bit of the red beets reduction.
Recipe Notes
Refine the dish with fresh herbs.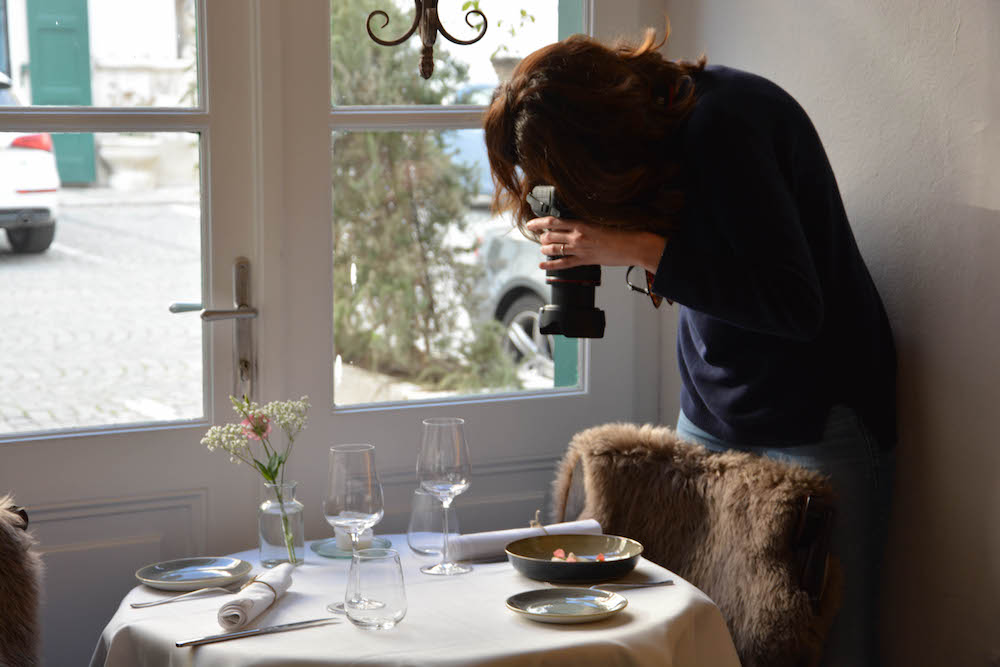 ©
Comepass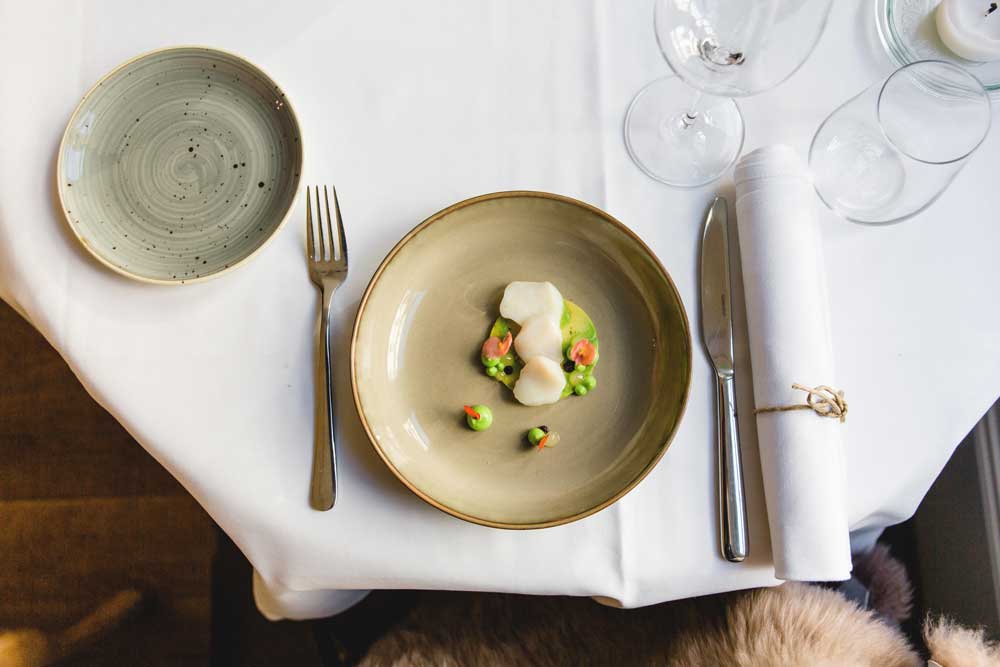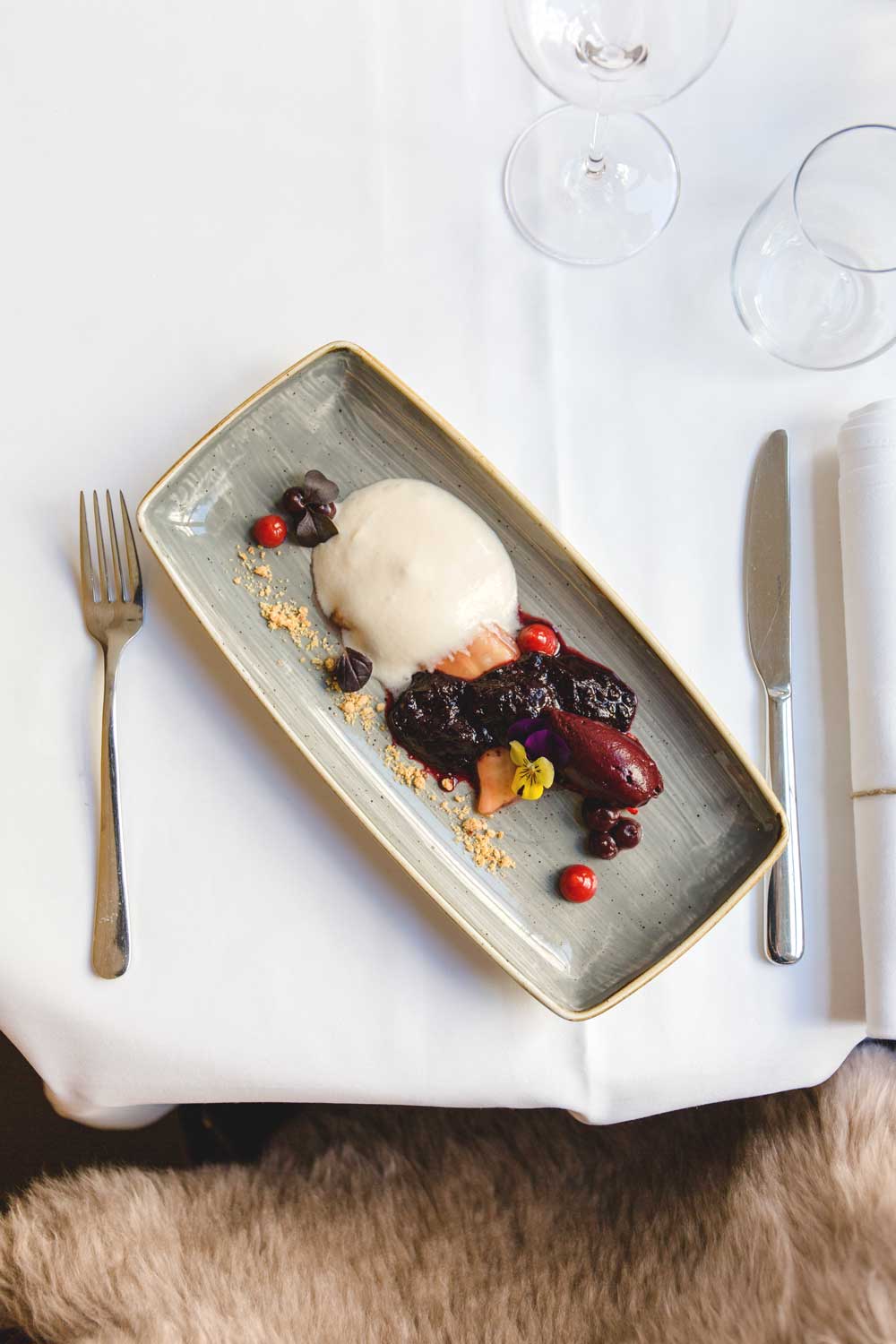 Daniel Kellner, a gourmet chef, who has exquisite taste, but likes to end his nights with a good old Käsekrainer, was kind to answer some questions for me.
Since the beginning of the year, Daniel Kellner enriches Buxbaum with his culinary sophistry. What do you cherish most about this fine dining restaurant and how do you integrate yourself into the gastronomic concept of it?
For one it is the atmosphere, which I find very pleasant, sophisticated (but not aloof), it conveys a cozy "living room atmosphere". On the other hand, I have the freedom to realize my goals and my potential as a chef. We are a great team and together new ideas are created and our horizons are broadened. Each person participates and brings new ideas to the restaurant. My part here is focused on the culinary area and is developed together with the whole kitchen team.
Describe your cooking style in three words.
I don't want to limit myself to one cooking style. Emotions and experience definitely play a big/ critical role and I think that these are the key elements of me and my cooking style.
What is your favorite dish?
Cooked potatoes (with skin) with butter, sea salt, and fresh chives. This may make me sound very modest, but this is my favorite dish. However, I have no objection to a fine lobster, caviar, truffles or the likes.
Does a gourmet chef like you also relish a simple hot dog (Käsekrainer)?
Käsekrainer with mustard and dark rye bread is definitely a lifesaver for me after, let's say, long evening "excursions". But I never thought much about beer (16er Blech), I prefer champagne or Gin Tonic. To this day I have met very few chefs that were opposed to a classic Käsekrainer!?
Do you have a tip for a layman's cook, for whom a soft boiled egg poses a culinary challenge?
A good tip for a soft boiled egg is to peel it before eating!?
It doesn't matter what you cook, it is the emotion and the experience that play the biggest role in cooking, this holds true and starts with an egg and never ends … Now the question what came first will haunt me for the rest of the day, the egg or the chicken?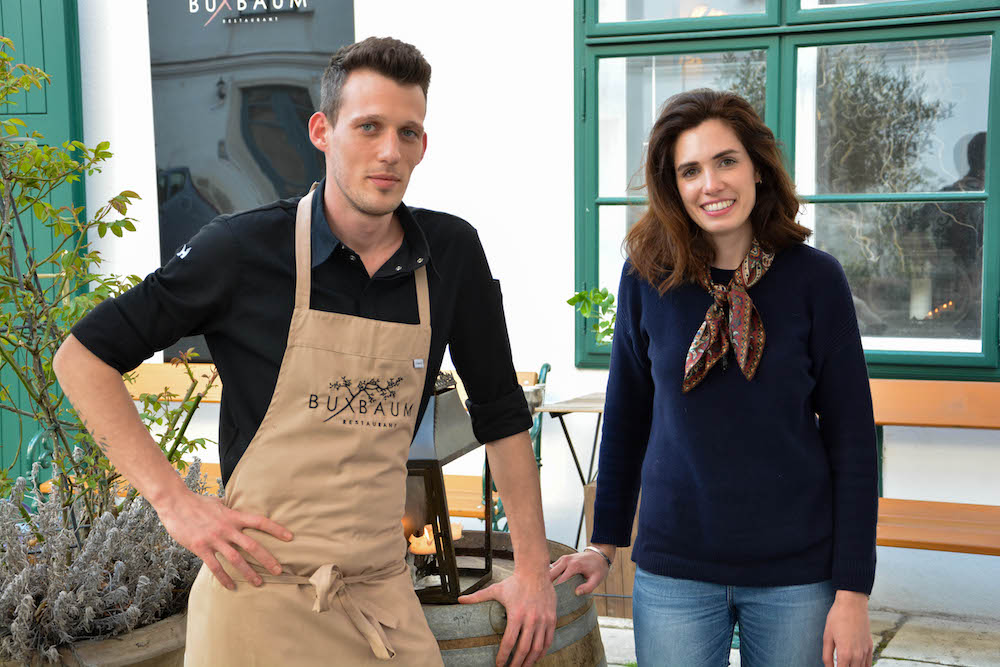 © Comepass
Thank you, Daniel for the delicious afternoon and for letting me peek into your kitchen!
Xo Vicki