A little while ago I got for my mom the Himalayan Detox Bath Salts from Therapie. She has sleeping issues and I thought the bath salts could be a natural alternative to help her combat her insomnia. At first my mom was very skeptical to say the least, but after using them she loved the bath salts so much she wanted me to try them as well. After trying them myself I had the deepest night's sleep and felt so relaxed in the morning. My mom attested that she woke up less times during the night and felt calm, balanced and energized in the morning.
The Himalayan Detox Salts eliminate toxins in your body and absorb radiation from electronic devices. The salts will restore your energy levels, give you a relaxing bath experience to find your inner balance and literally dissolve your stress. The himalayan pink mineral salts contain over 84 minerals and are infused with essential oils such as geranium, rosewood, patchouli, lavender, juniper berry, grapefruit and lemongrass. The scent is divine, unlike anything I've ever used. I love opening the jar just to give it a sniff! :)
It is such a luxurious bath experience, making you feel like you just spent the day at a spa. It almost feels like the grains of the salts are giving you a massage in your own tub.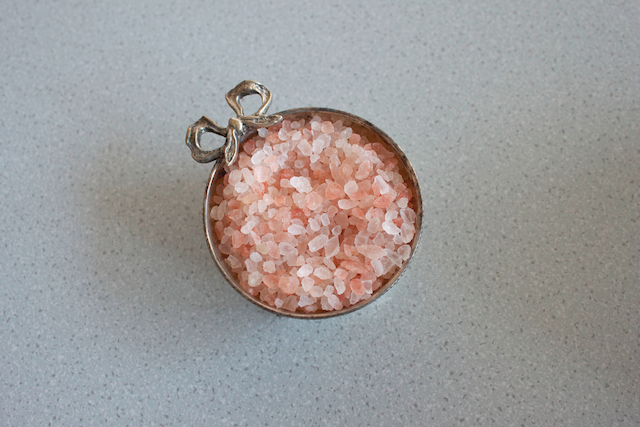 For best results, don't wash off any residue and avoid using any electronic devices after having taken your bath. You should also not bathe in the salts every day!
While writing this post I thought that these salts could also work brilliantly after a long haul flight when you feel uneasy and completely jet lagged. I will definitely try them next time!

As a little treat I also got my mom the Boost Hair & Body Wash from Therapie to revitalize and wake her up in the morning. This wash will activate both your mind and body. Massage a little amount into your scalp and leave it on for a few minutes. Then apply the body wash all over your body while deeply inhaling the aromas before rinsing it. It smells fruity of orange and fresh of mint and rosemary essential oils with a hint of spice from the cardamon. My mom is obsessed with the scent of the body wash.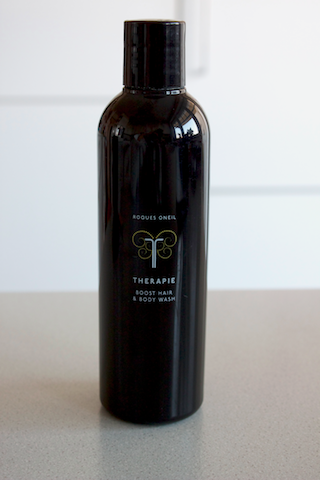 The packaging of all the products from Therapie is very elegant and sleek, making the logo stand out.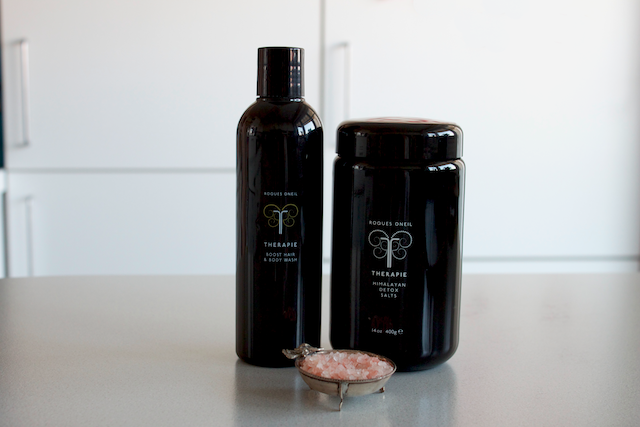 The products are indeed very pricey but in my opinion definitely worth the price and the hype! And you've got to spoil yourself sometimes! ;)
Himalayan Detox Salts by Therapie (400g) £37
Boost Hair & Body Wash by Therapie (250ml) £17
Xo Vicki