My latest obsession: Plum lips! Usually I'm not one to wear dark lips but this year I was really taken with plum and berry-colored lipsticks. So much that I keep on "borrowing" my mom's lipstick!
Plum shades are the perfect fall and winter lip color. They add a festive touch and a hint of glamour to a casual outfit. Dark red and burgundy shades are universally flattering colors. And they make your teeth look super white.
Whether you just want a hint of plum on your lips or would like to go bright and bold, here are my favorite plum lipsticks from sheer to matte: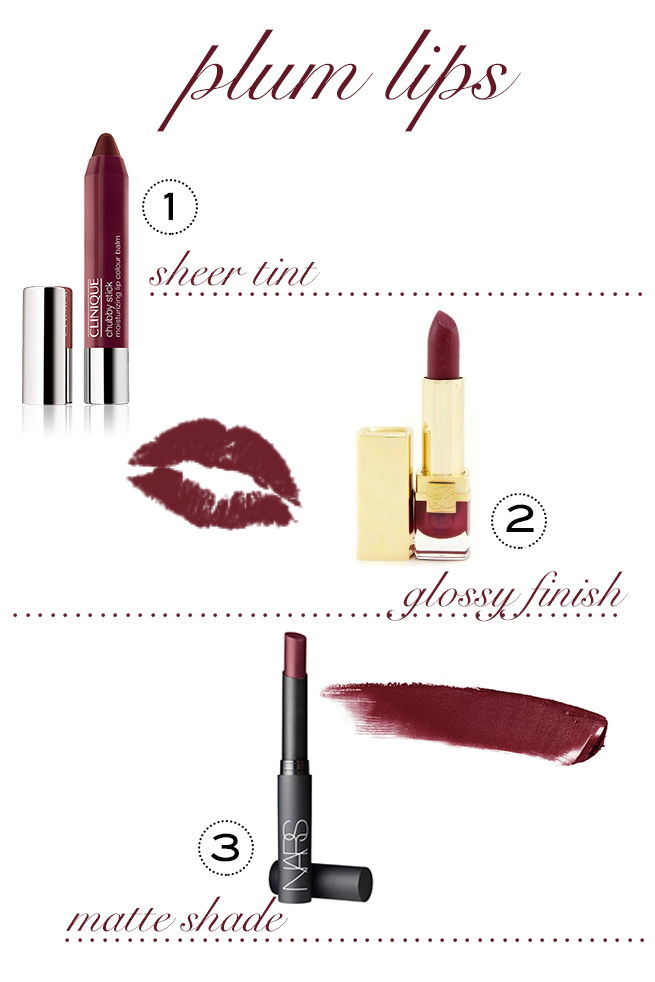 1. Clinique Chubby Stick in Richer Raisin | 2. Estée Lauder Long Lastin Lipstick in Velvet Plum | 3. Nars Matte Lipstick in Valparaiso
My favorite is Estée Lauder's Velvet Plum. It is highly pigmented but buildable, depending on how much color coverage you like. This lipstick gives a vibrant color brilliance, while also being hydrating.
What is your favorite winter lip color? Leave me a comment and let me know!