Easter is all about chocolate, but I have a healthier recipe for you today: Gluten-free chocolate eggs made of natural almond butter.
As you may already know I am a big fan of almond butter. I love almond butter cookies, so I thought why not try to make Easter candy with almond butter.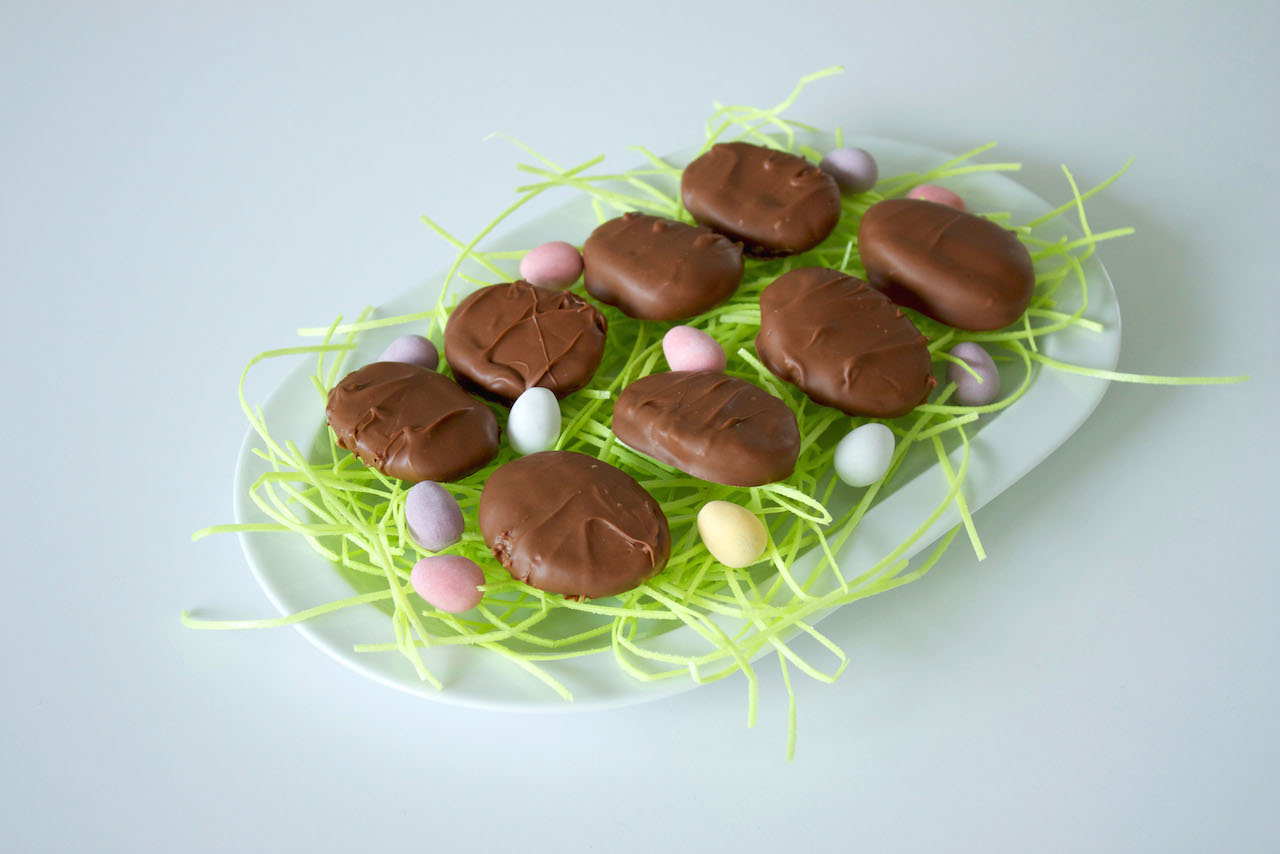 Apart from being chocolate-covered, these Easter eggs could pass as healthy candy. They have no processed sugars and are gluten-free.
You could also make them vegan by substituting the honey for agave syrup or maple syrup and by using dark, dairy-free chocolate to cover them.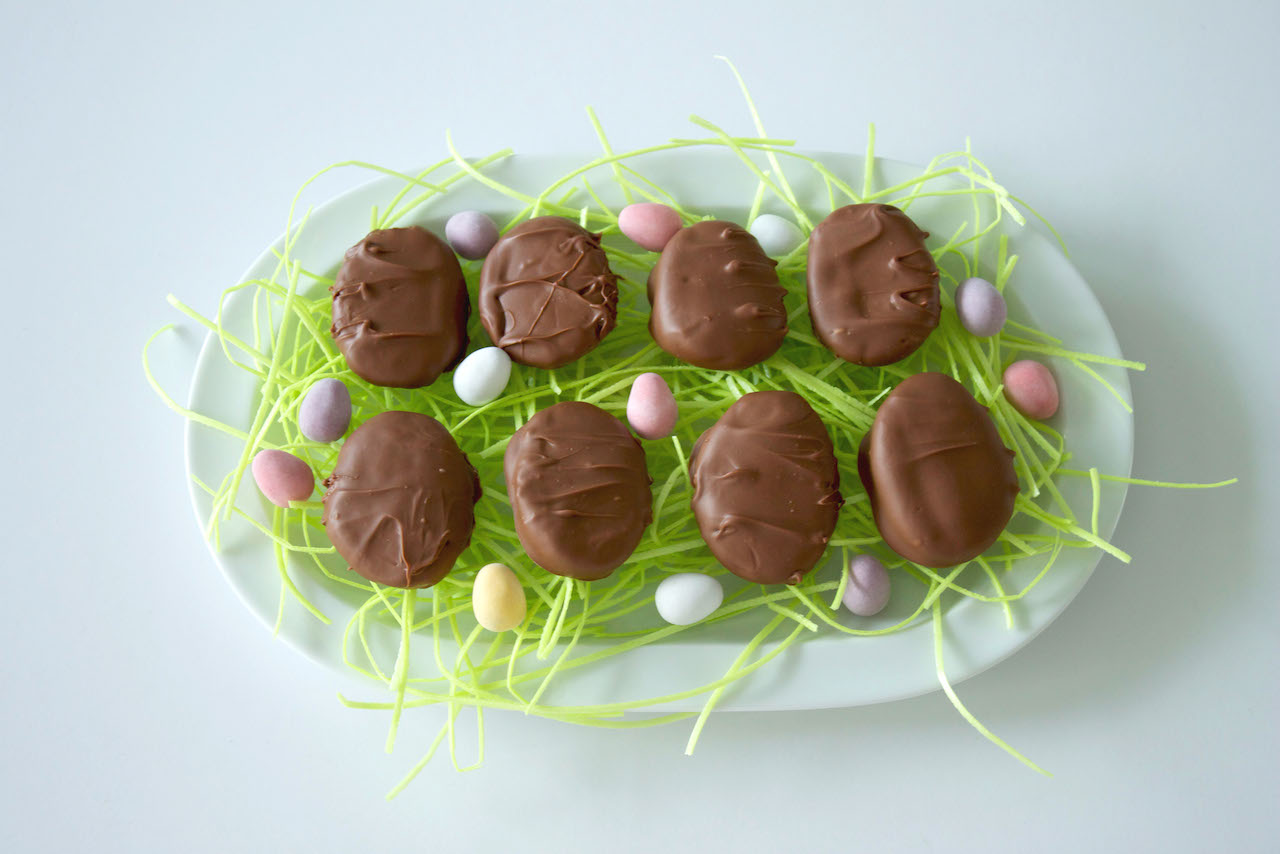 Gluten-free Chocolate Eggs
2014-04-19 18:40:15
A delicious and healthier alternative to your typical Easter treat
Ingredients
120g almond butter (unsweetened)
2 tbsp oat flour
2 tbsp honey
2 tbsp ground almonds
pinch of salt
1 tsp ground cinnamon (optional)
1 tsp vanilla extract
160g milk chocolate, chopped
Instructions
1. Line a baking tray with parchment paper.
2. In a large bowl, mix together all ingredients until well combined. Take about a tablespoon of the dough, form it into a ball and flatten it making it look like an egg. Freeze your eggs for at least 30 minutes.
2. In a heatproof bowl, melt your chocolate over a pan filled with water. Once your chocolate is melted, remove it from the heat. Dip your frozen eggs into it and place them on parchment paper to let them set for about an hour. Keep your eggs refrigerated.
Notes
Keep your chocolate eggs refrigerated. To make your chocolate eggs vegan, simply replace the honey with agave syrup or maple syrup and use dark, dairy-free chocolate to cover them.
Adapted from Warm Vanilla Sugar
Bowsessed™ https://bowsessed.com/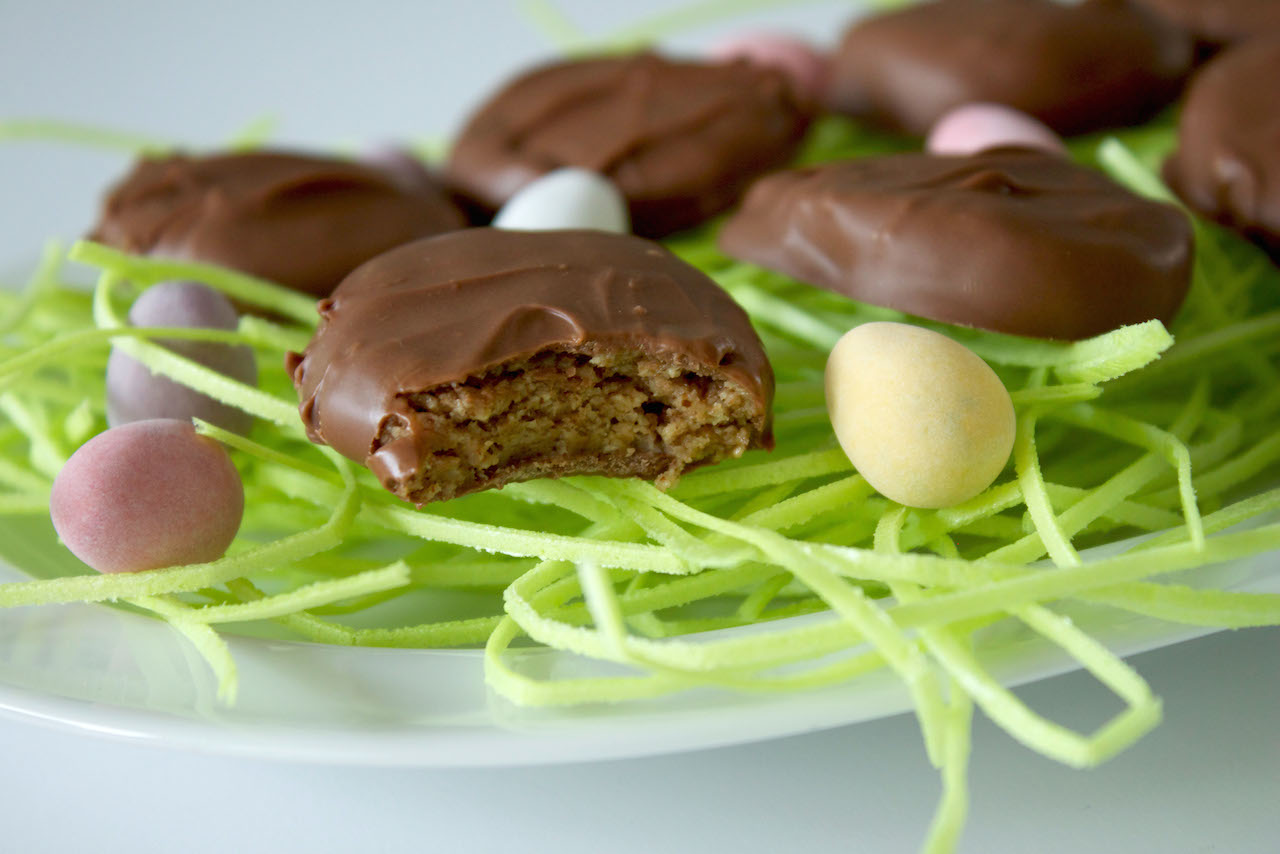 Next time I want to try making these chocolate eggs with peanut butter :)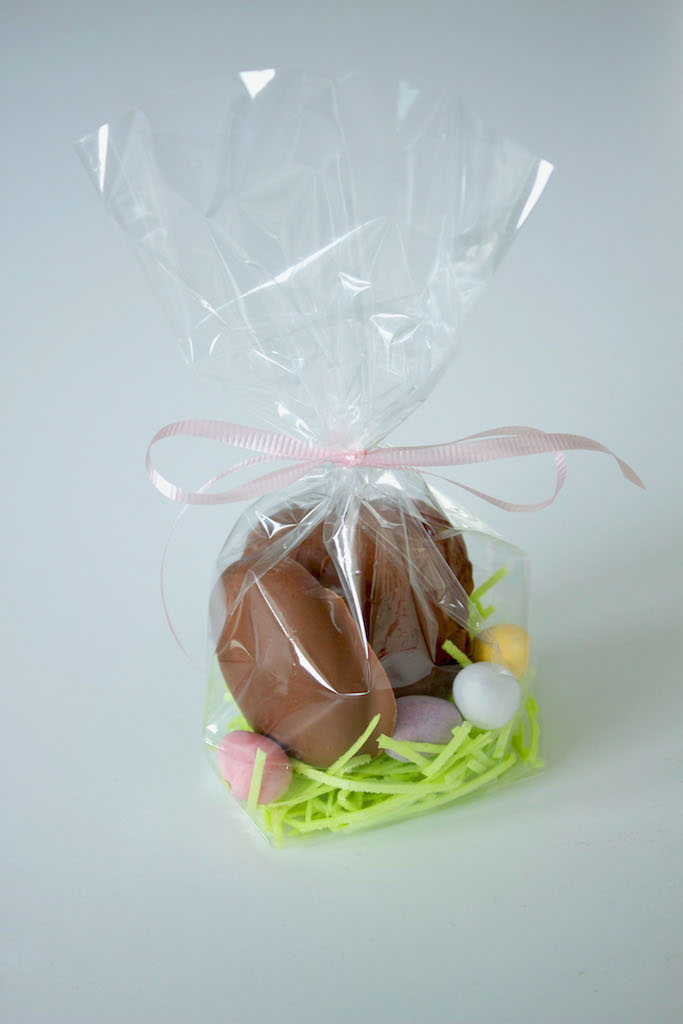 I will be hiding this little bags tomorrow for my family to find! :)
Find out how to make your own almond butter.
Keep an eye out for another Easter recipe tomorrow ;)