There are some recipes that should be in every foodie's repertoire, one of them being a simple lemon cake with that drizzle. Personally I think among those should also be a killer brownie recipe (Ultimate Chocolate Fudge Brownies) and a fluffy "coffee cake" (Raspberry Amaretto Cake), just to name a few.
But back to that lemon drizzle cake. I used to only eat lemon cake along with lemon poppy seed muffins (that should be another post soon!) in coffee shops and funnily enough only in England. I don't know why it has taken me so long to make it myself because it is so simple and tastes much better. Perfectly tart with the right amount of sweetness, this lemon drizzle cake is a deliciously light dessert for a hot summer day.
And this cake is so incredibly moist! If you are a fan of the lemon loaf of a certain coffee chain, you are going to love my lemon drizzle cake. I switched the butter for coconut oil and added some greek yogurt which even makes it a little healthier. That's a win-win in my book!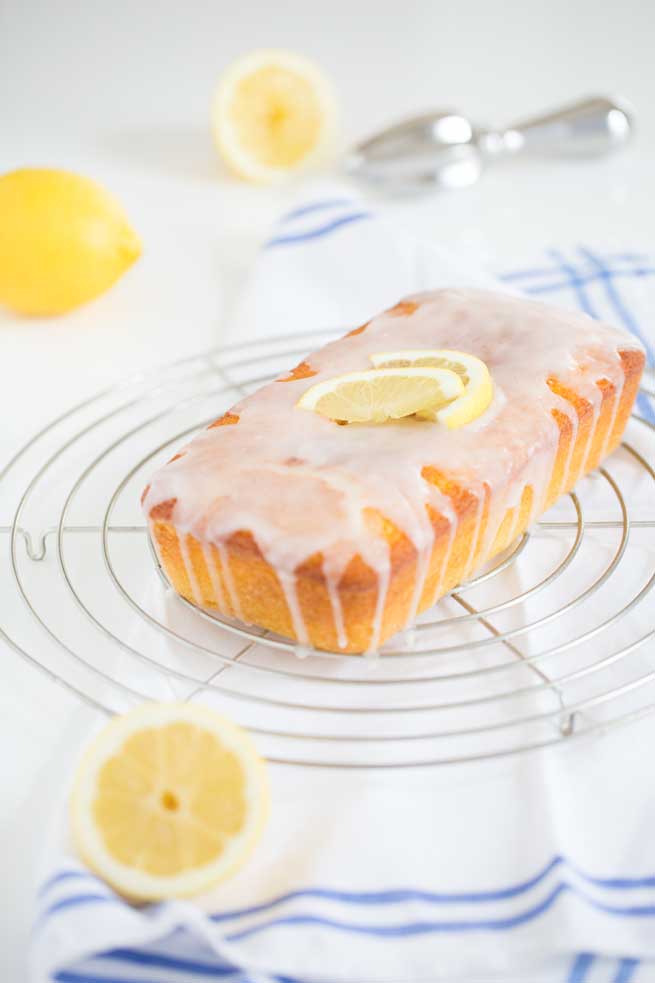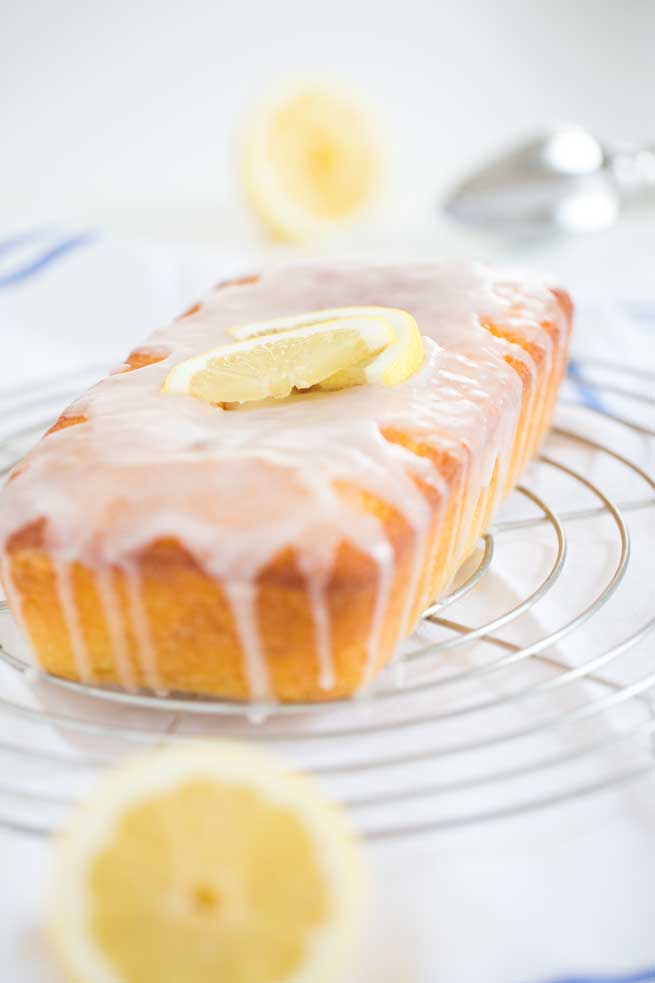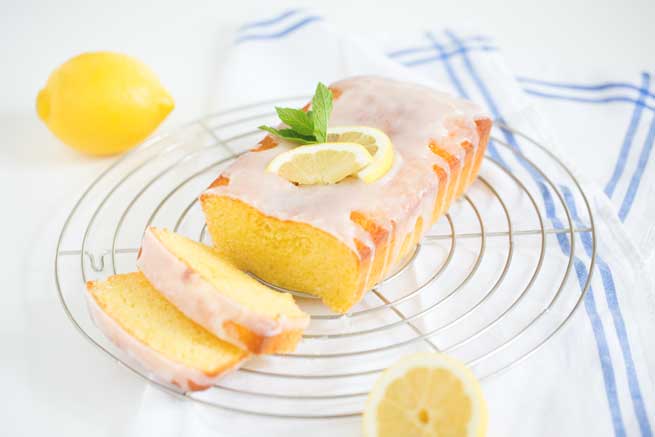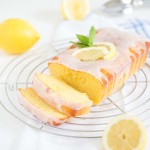 Lemon Drizzle Cake
Ingredients
For the cake:
100

g

melted coconut oil (organic)

220

g

sugar

3

eggs

80

g

greek yogurt 0%

1

tbsp

lemon zest

juice of half a lemon

180

g

all-purpose flour (organic)

pinch of salt

1/2

tsp

baking soda
For the icing:
100

g

icing sugar

2

tsp

lemon juice

1-2

tbsp

milk
Instructions
Preheat the oven to 180°C. Butter and flour a loaf pan.

In a large bowl, cream together coconut oil and sugar. Beat in the eggs, one at a time. Add the greek yogurt, lemon zest, and juice and mix well.

In a small bowl, combine flour, salt, and baking soda. Gradually add the dry ingredients to the batter and mix until just combined. Pour the batter into the prepared loaf pan and bake for 45-50 minutes, until a tooth pick inserted comes out clean. Let the cake cool in the pan for 10 minutes before transferring it to a wire rack.

For the icing, whisk together the icing sugar, lemon juice and just enough milk for a very thick consistency. Pour the icing over the cake, letting it drip over the sides. Wait for the icing to harden before cutting the cake.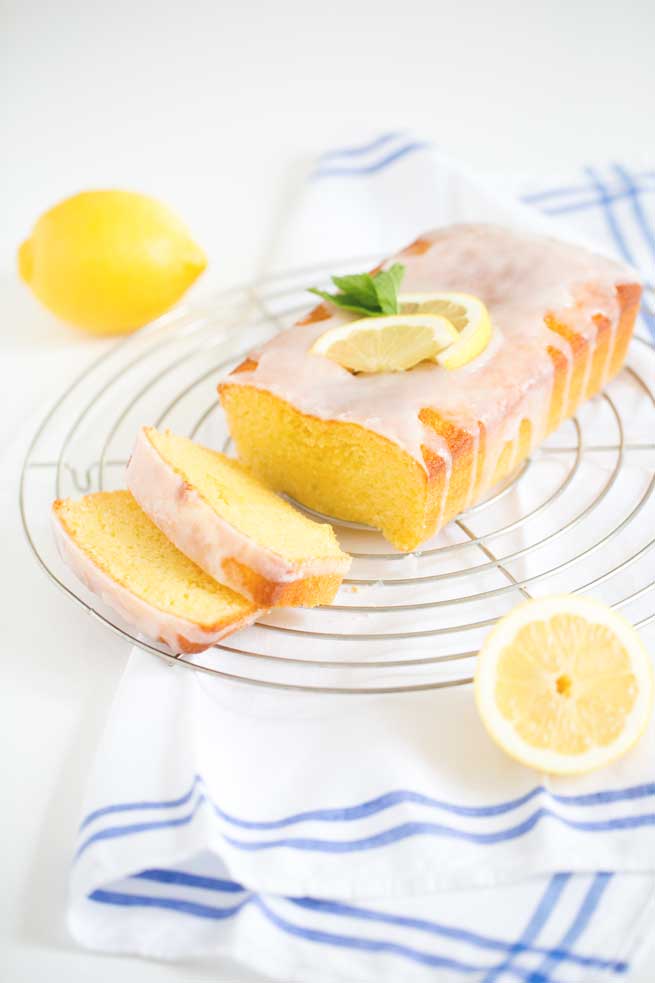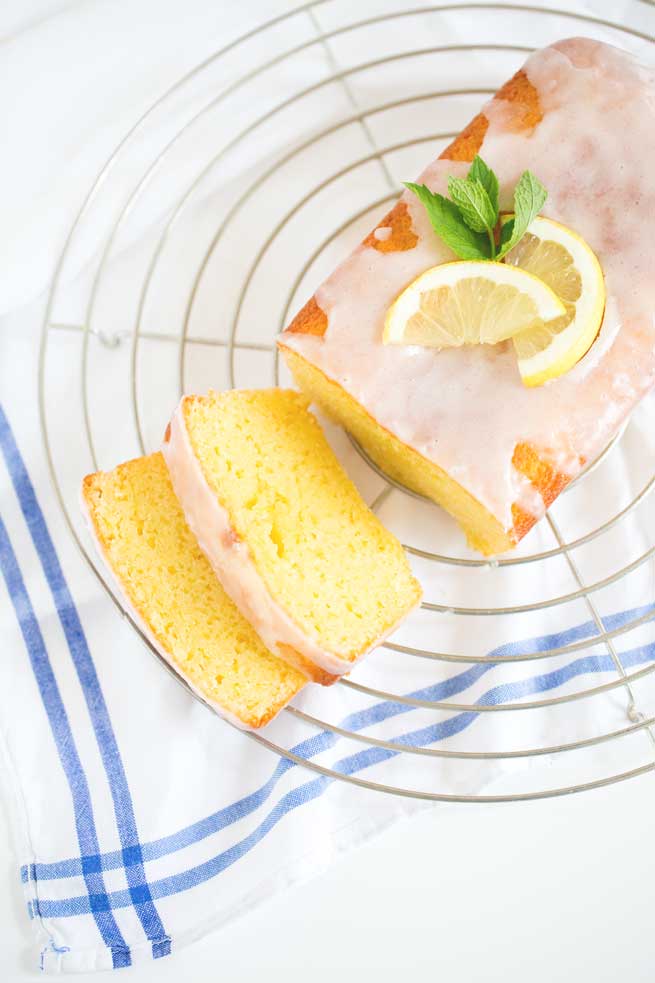 Have a wonderful weekend!
Xo Vicki