It is day 10 of my recipe baking marathon and today I'm sharing with you my favorite Gingerbread cookie recipe. Over the years, my mom and I tried a lot of gingerbread cookie recipes and they all tasted good but the cookies would get very hard and crispy within a few days of making them, even with apple slices put in the cookie jars. But it won't happen with this recipe, your gingerbread cookies will stay soft for up to 4 weeks! And your house will smell like Christmas :)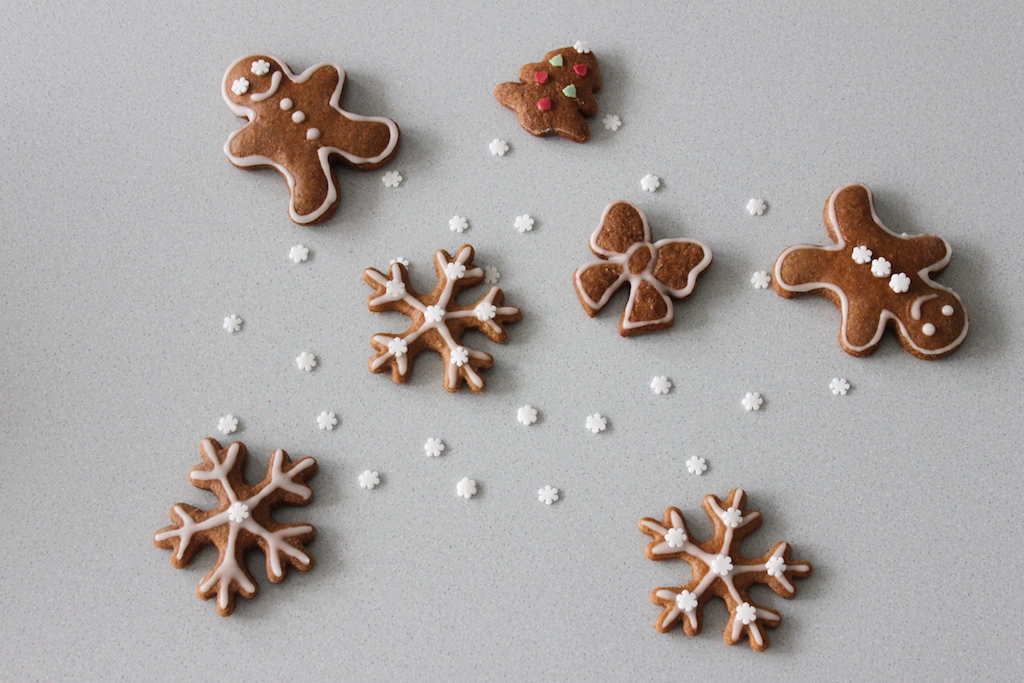 Gingerbread cookies
2013-12-10 14:23:34
My favorite recipe for soft, spicy gingerbread cookies.
Ingredients
1 kg whole wheat flour
2 tsp baking soda
200g unsalted butter, melted
300g icing sugar
3 eggs
500g honey
60g gingerbread spice
1/4 l lukewarm water
1 egg, whisked for coating
Instructions
1. Preheat oven to 150°C. Line baking trays with parchment paper.
2. In a bowl, combine flour and bakings soda. In a separate bowl, add the melted butter, sugar, eggs, honey, gingerbread spice and water and mix well until creamy, for about 3 minutes. Gradually add the dry ingredients until everything is well incorporated. Wrap plastic over the bowl and chill it overnight.
3. The next day, take about a fourth of the dough and knead it with your hands, adding a bit of flour if it is too sticky. Roll out the dough approximately 5 mm thick. Cut out cookies using your favorite cookie cutters.
4. Place the cookies on a baking sheet and lightly brush the cookies with the whisked egg. Bake them for 15-20 minutes. Be careful not to overbake them, or they will be too crispy. Let them cool completely before icing them.
Notes
This recipe yields about 12 baking trays of cookies.
Gingerbread cookies can be stored in airtight containers for up to 4 weeks.
Adapted from my mother's recipe
Adapted from my mother's recipe
Bowsessed™ https://bowsessed.com/
Xo Vicki