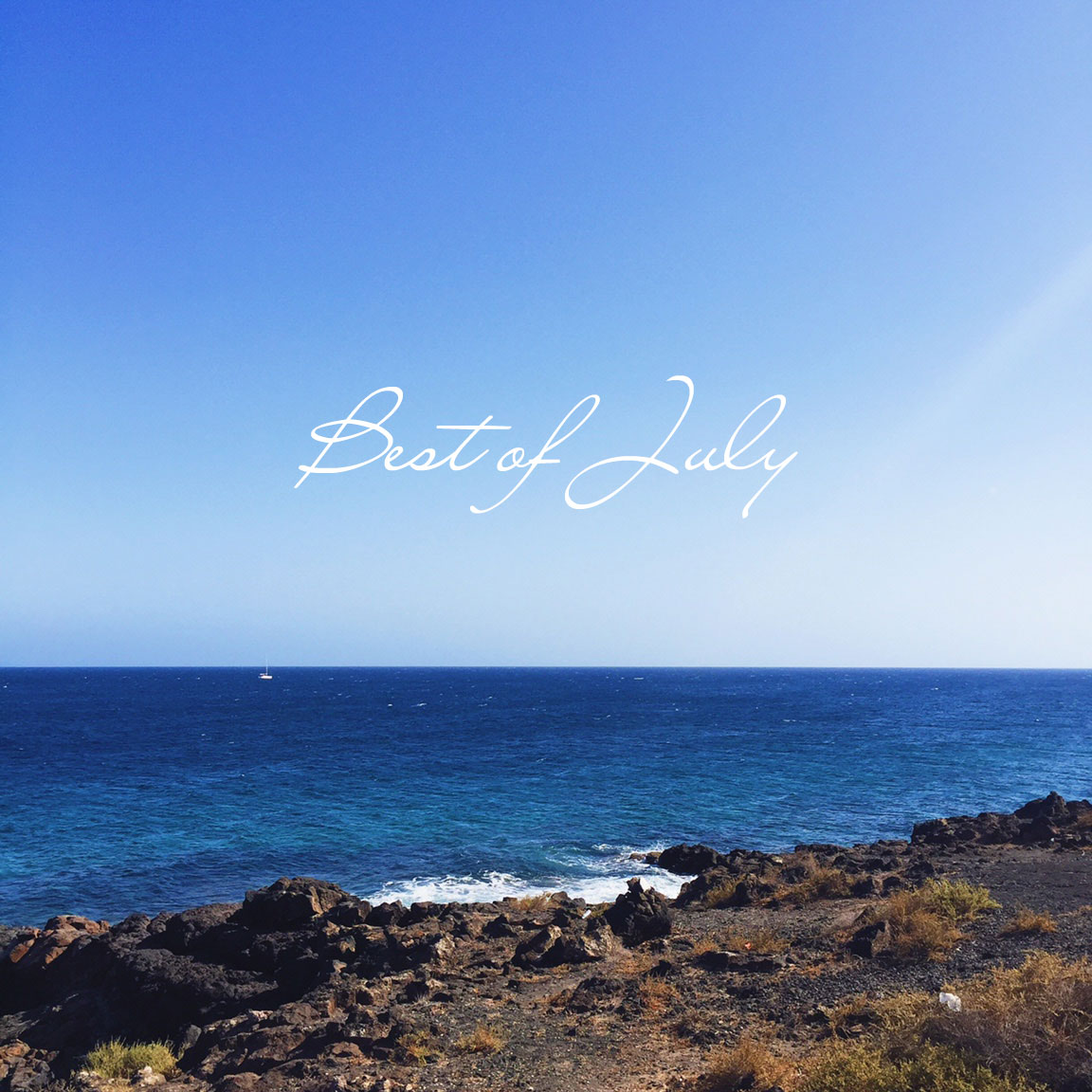 Where has July gone? I swear we were just starting summer and now we are already more than halfway through! But July was a good month, food and vacation wise.
This is a new type of post for me where I'm sharing with you a round-up of all the recipes of this month and recapping what happened in July through my Instagram pictures. I hope you enjoy it!
So, here are the recipes from the month of July: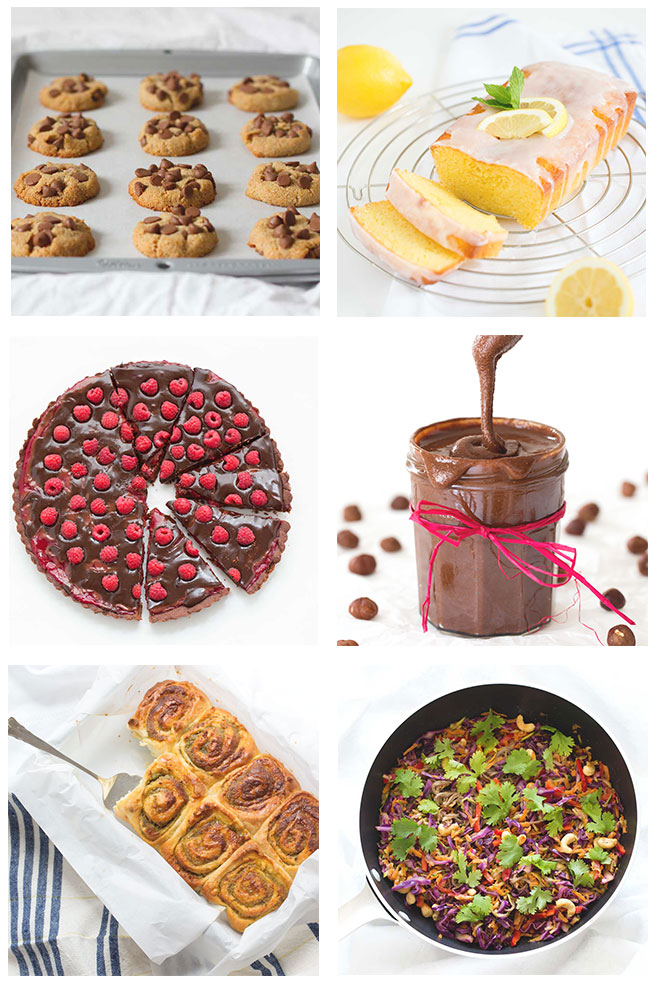 1. Almond Coconut Chocolate Chip Cookies | 2. Lemon Drizzle Cake | 3. Double Chocolate Raspberry Tarte | 4. Homemade Nutella | 5. Marzipan Pumpkin Seed Rolls | 6. Peanut Soba Noodles
If I had to choose my favorite recipe of the month (which is really hard!) I think I would choose my Double Chocolate Raspberry Tarte! Nothing can beat double chocolate and double raspberries!
My July in pictures: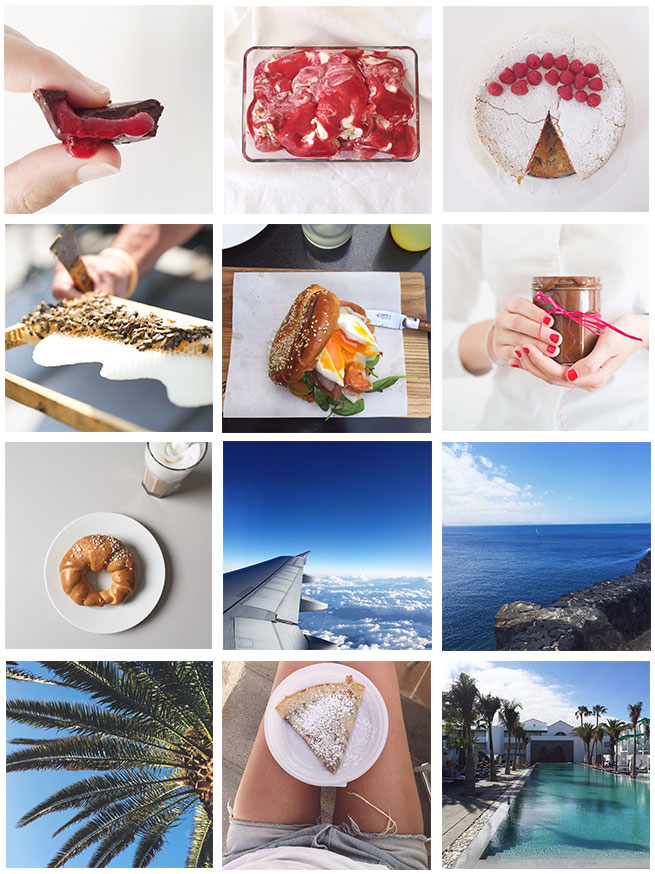 1. I gave you a little sneak peek of a new recipe coming in August. Get ready for another killer chocolate & raspberry combination soon! | 2. Sometimes things don't go as planned and that's ok. You see the dish in picture n°2 should really look like the cake in picture n°3. But it tasted unbelievably good! My mom is still trying to convince me that I should make it its own recipe! We'll see about that ;) | 3. And than we had that glorious, fresh raspberry & curd cake that I made for the first time for my fiancé's birthday in May. Another recipe that I'll be sharing with you this month! | 4. I was invited to a honey tasting at the Steigenberger Hotel Herrenhof and was able to see the busy bees hard at work right on the rooftop of the hotel. | 5. I spent quite some time at Joseph Bistro in July. I believe I was there 5 times and had the Breakfast Prosciutto Burger 3 times! That must be some kind of new record! | 6. I came up with a fabulous, healthier alternative to Nutella. | 7. Nothing can beat an Austrian "Kipferl" and Latte for breakfast. | 8. July ended with an amazing trip to Lanzarote. | 9. I enjoyed running along the coast every morning. | 10. Admiring those beautiful palm trees. | 11. My everyday Nutella crêpe for lunch. | 12. Most of the time you were able to find me snoozing next to the pool on one of the hotel's super comfortable sun lounger.
As you can see there is a lot to come in August! Expect more delicious recipes and I also want to share with you more impressions from Lanzarote in a travel diary.
What was your favorite recipe this month? If you like what I do and enjoy my recipes, please take the time to vote for my blog in this year's AMA Food Blog Award, by clicking here. Thank you friends!!!