If I had to think of only one Christmas cookie recipe that is typically Austrian, it would be vanilla crescents or 'Vanillekipferl' as we call them in Austria. I couldn't imagine Christmas without those delicious cookies from my grandmother's recipe.
I remember when I was little and my grandmother used to make them, shaping the dough into the perfect crescents and I was always in charge of cutting the log into identical pieces. She never let me shape the dough because it had to be perfect. She made the perfectly shaped 'Vanillekipferl'.
This year was no exception all three generations, my grandmother, mother and I, made vanilla crescents for family and friends. And I was even allowed to form them into shape! :)
Now to the cookies, the dough itself is not very sweet, but the icing and vanilla sugar give it its sweetness. The crumbly texture comes from the ground almonds.
I dare you to eat just one :P Let me know if you'll succeed!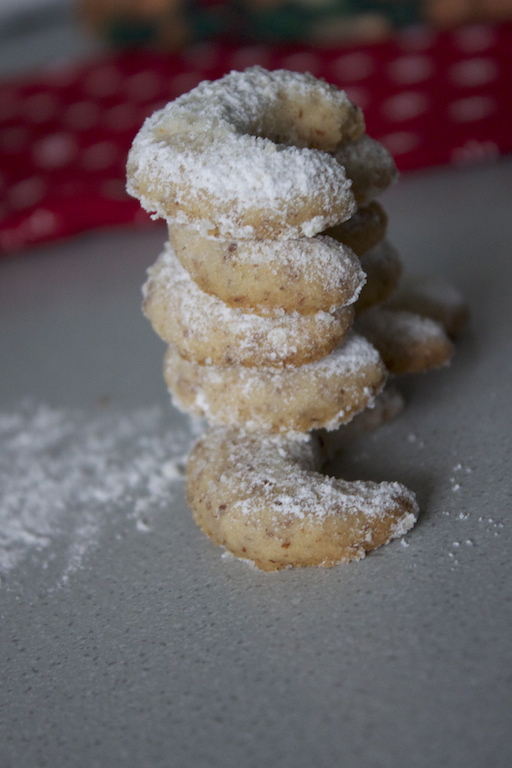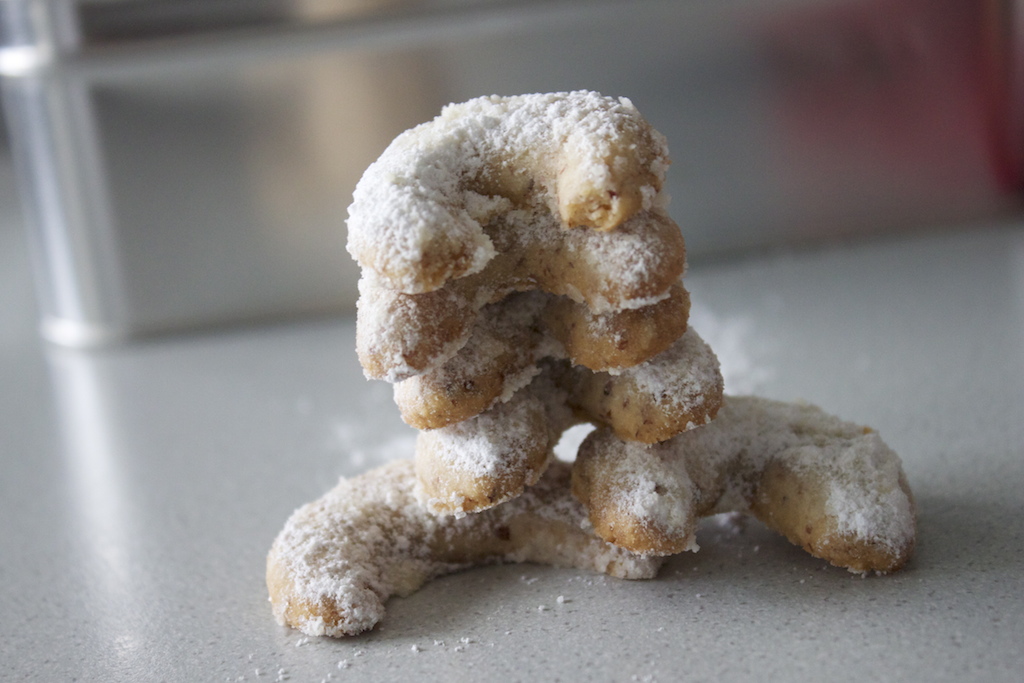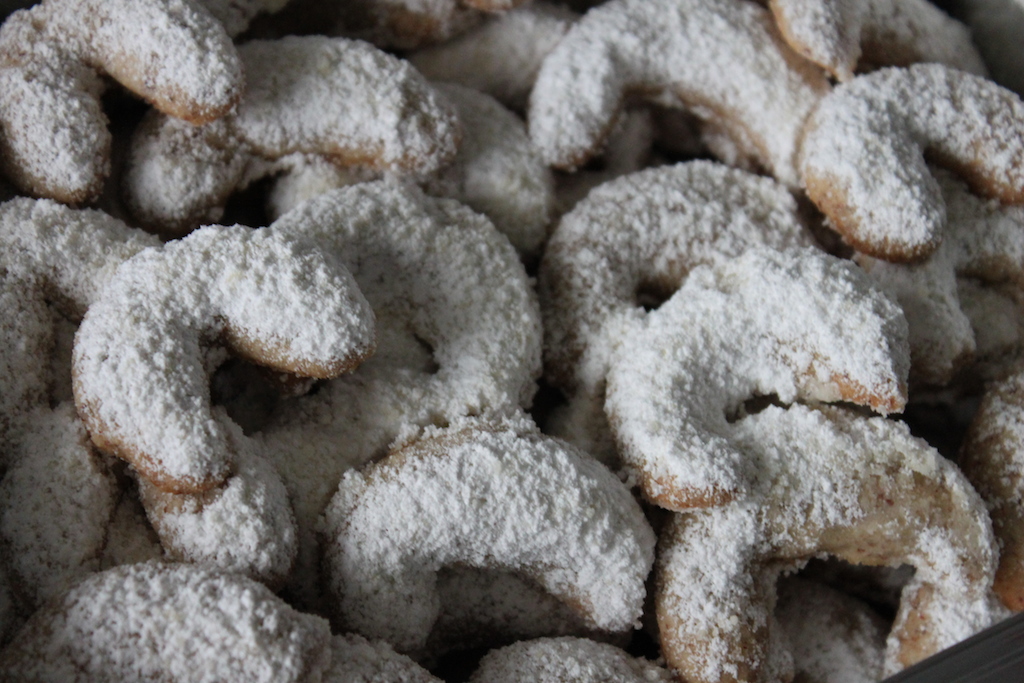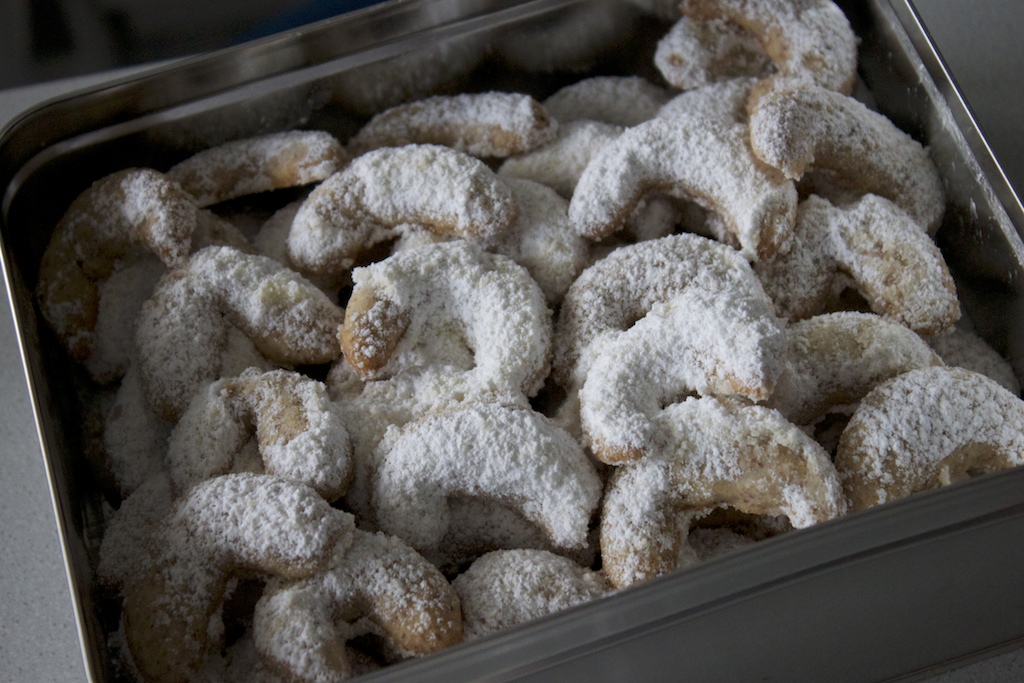 Vanilla Crescents
2013-12-08 08:42:03
Vanilla crescents are a typically Austrian Christmas cookie.
For the dough
120g all-purpose flour
100g margarine, at room temperature, cut into pieces
50g ground almonds
30g icing sugar
For dusting
100g icing sugar
2 sachets of vanilla sugar (16g)
Instructions
1. Preheat oven to 175°C. Line a baking tray with parchment paper.
2. In a food processor with the paddle attachment, mix all ingredients together, until a smooth dough forms. Alternatively you can also use your hands.
3. Take half of the dough and start rolling it into a log. Cut the log into 1,5 cm pieces. Lightly flour your hands and roll the piece of dough between your hands into a small log, then forming it into a crescent. Repeat it with the remaining dough. Place the cookies on the baking tray and bake them for 20 minutes, until they are pale golden.
4. Combine icing sugar and vanilla sugar and generously sift the mixture over the vanilla crescents while they are still warm.
Notes
Cookies can be stored in an airtight container for up to two weeks.
Adapted from my grandmother's recipe
Adapted from my grandmother's recipe
Bowsessed™ https://bowsessed.com/