Candy canes are a must for Christmas and I love my Starbucks mug with the candy cane handle. I was on a hunt for it last year in London and luckily found one just before Christmas. And what would go better with a hot chocolate in my Starbucks mug than candy cane cookies?! :D
In Austria we celebrate Saint Nicholas on December 6. Children put a stocking or shoe outside the door on the night of December 5 and if the children were nice and well-behaved in the past year, St. Nicholas fills the stocking with sweets, typically chocolate, tangerines and nuts. Naughty children will receive a birch in their stockings. I only ever received sweets, of course! ;)
The candy cane cookies, however, would make a nice addition to the traditional gifts for the stockings. Or if you don't celebrate Saint Nicholas, just put a few candy cane cookies in a festive cellophane bag and give it to a family member, friend, co-worker, you will make their day!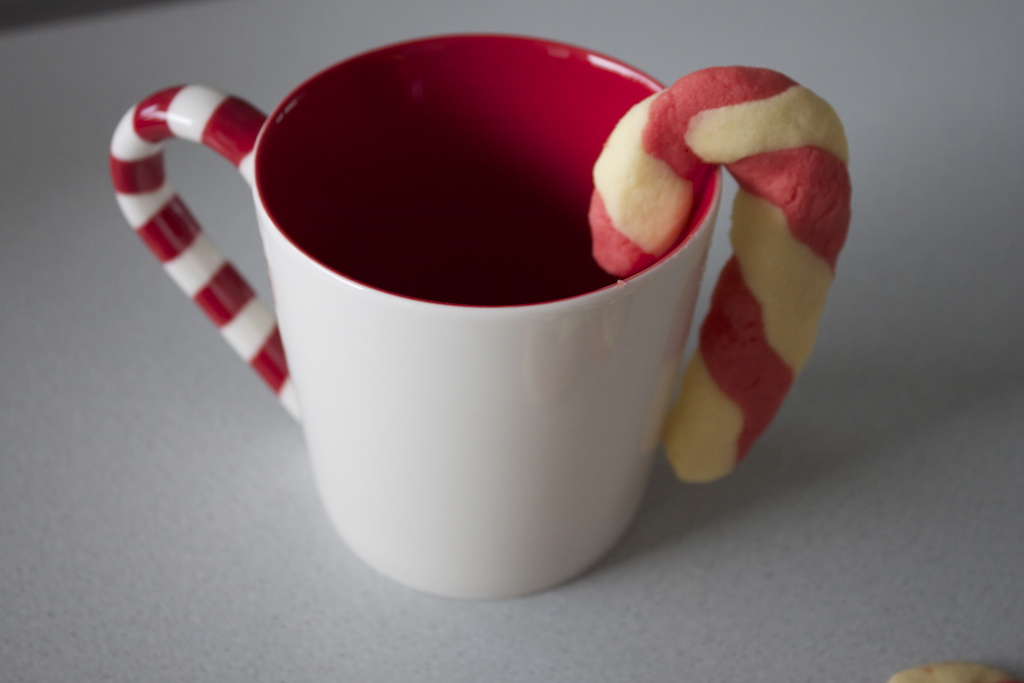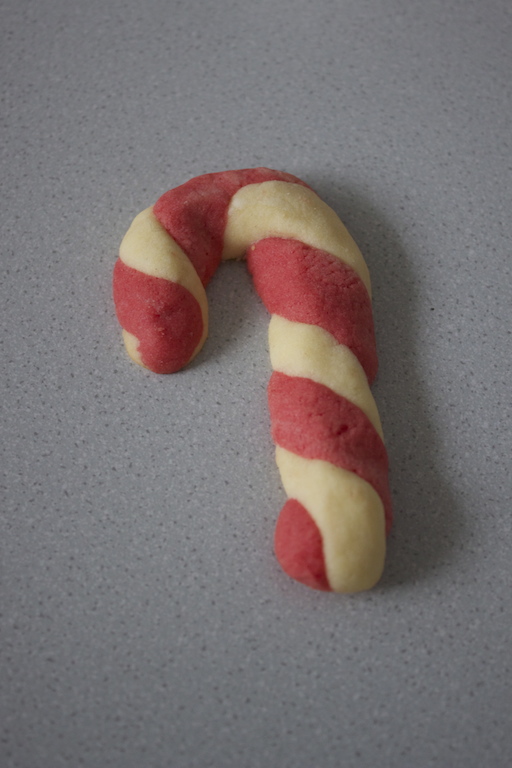 Candy Cane Cookies
2013-12-04 17:42:04
Ingredients
225g unsalted butter
125g icing sugar
1 egg
1 tsp almond extract
310g all-purpose flour
pinch of salt
red food coloring
Instructions
1. Preheat oven to 180°C. Line baking trays with parchment paper.
2. In a bowl, combine butter and icing sugar, beat it with an electric mixer until light and fluffy. Add the egg and almond extract and mix well. Gradually add the flour and salt while beating the dough on low speed. Divide the dough in half and mix the red food coloring into one half, until the color is evenly mixed. Wrap both doughs in plastic and chill them for an hour.
3. Take about a teaspoon of red dough and roll it between your palms to form a rope (about 10 cm long). If the dough is too sticky, lightly flour your hands. Do the same step with the original dough. Twist the two ropes together and press them to each other. Shape one end into a hook and place the candy cane on the baking sheet. Repeat with the remaining dough.
4. Bake the cookies for 8-10 minutes. Remove them from the oven and let them cool completely.
Notes
The dough will be quite sticky. Flour your hands and chill it for another 30 minutes if the dough is difficult to shape.
Adapted from Very Merry Cookie Party Cookbook
Bowsessed™ https://bowsessed.com/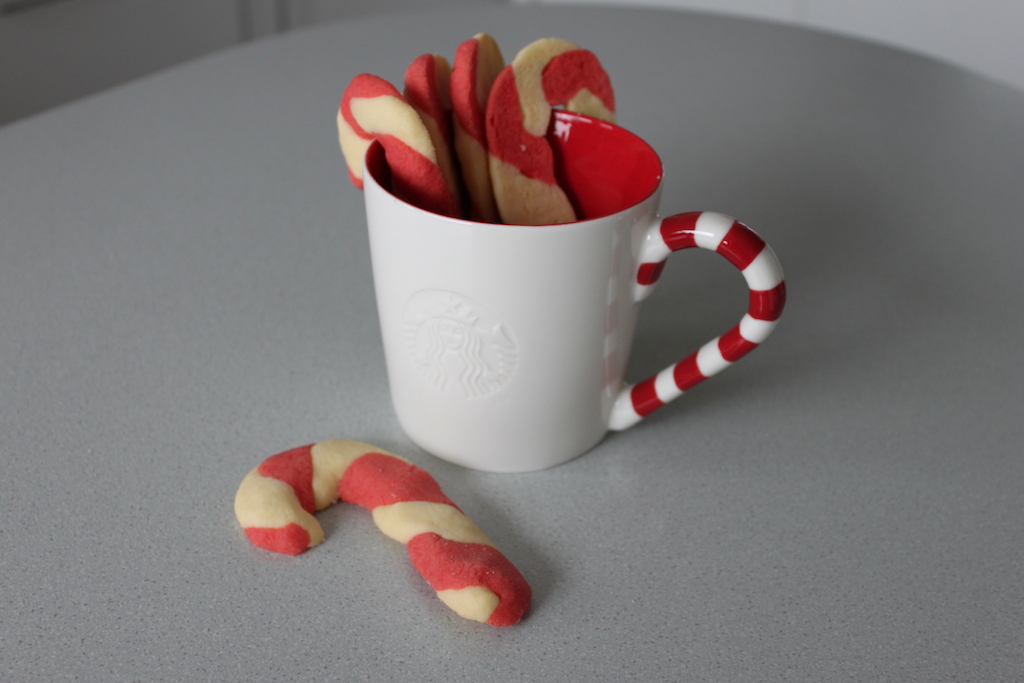 Note: If you are not patient I would probably not recommend making these cookies. It can be quite tricky to assemble them, but they are so worth it!