Are you already feeling festive? I'm enjoying the pre-Christmas season in New York right now. Yesterday was the lightning event of the huge Christmas tree in Rockefeller Center. I didn't see it live (I don't do well with crowds of people) but for me it is the symbol that Christmas is just around the corner. I can't wait to start decorating when I get home!
This is my go-to rum ball recipe, enriched with gingerbread spice for the holiday season. The gingerbread rum balls have a creamy, cocoa taste, while the apricot jam gives it a tartish flavor and the dark rum flavor makes it a favorite among adults.
This recipe is so easy, I can't really call it a recipe. You will just need some leftover cake. I had some cake crumbs leftover from making a birthday plane cake. Yeah you've read it right, I made a cake shaped like a plane. It was a very proud moment for me :D
These rum balls are also a great way to 'recycle' a cake, if it is already a bit dry, but still tastes good. However, then you may have to add a bit more of the wet ingredients. For my cake, which was still quite moist, this was the perfect ratio of jam and rum.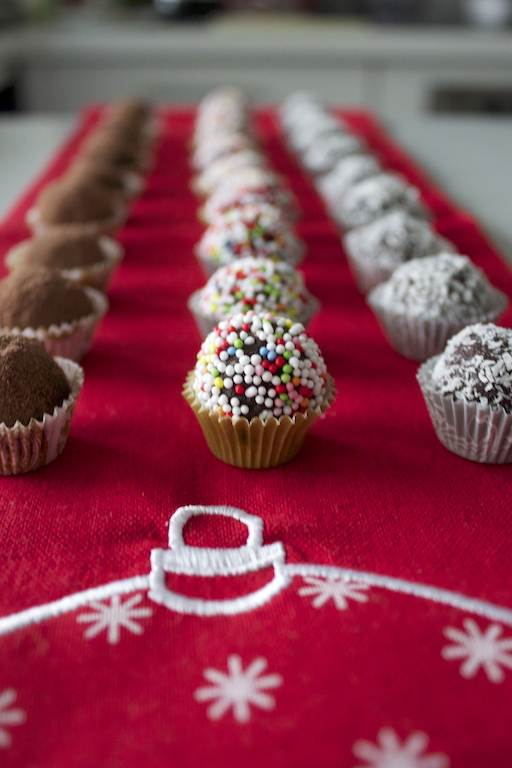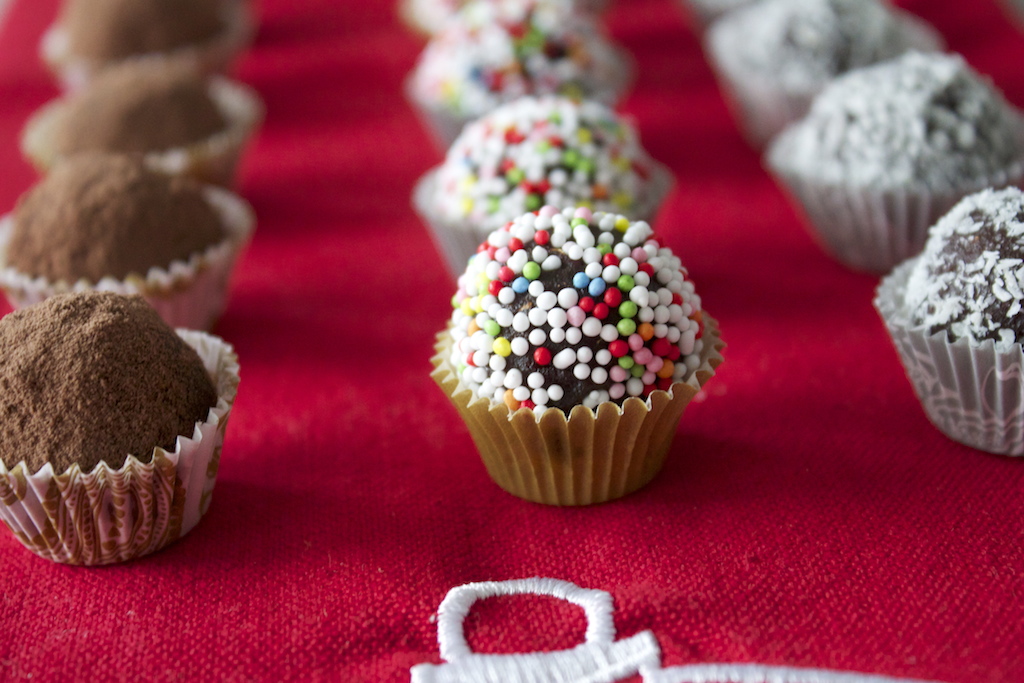 Gingerbread Rum Balls
2013-12-03 07:01:48
An easy crowd-pleaser for Christmas parties that lets you 'recycle' leftover cake.
Ingredients
250g leftover chocolate cake crumbs
60g apricot jam
3 tbsp dark rum
2 tsp gingerbread spices
sprinkles
sweetened cocoa powder
unsweetened desiccated coconut
Instructions
1. In a large bowl, combine all ingredients using a fork. Mix well until the dough is smooth and moldable.
2. Take about a teaspoon of dough at a time and form small balls between your hands. Roll the balls in the sprinkles, cocoa powder or coconut. Place the rum balls in small paper cups and chill them for 2 hours.
Notes
Rum balls can be stored in airtight containers for up to a week.
For a child-friendly version, leave out the rum.
Bowsessed™ https://bowsessed.com/