This past week has been a whirlwind of beautiful events. We had our civil ceremony in Reichenau, a day later my friends surprised with the best bachelorette party (not very traditional to do it after the wedding, but sometimes you can't plan everything) and then we escaped to the breathtaking Amalfi Coast for a mini honeymoon.
I was little surprised that it wasn't that warm, but thankfully our hotel had a heated pool. I brought lots of bikinis with me, but this new pink and orange sport bikini from Tchibo was my favorite! For the longest time I have been on the hunt for a stylish bikini that is also practical. Don't you hate when your bikini slips and keeps riding up when you jump and swim in the water? This one doesn't only look good but stays in place. And with the matching rash guard, it doesn't only protect you from the sun but you surely will turn some heads at the beach ;)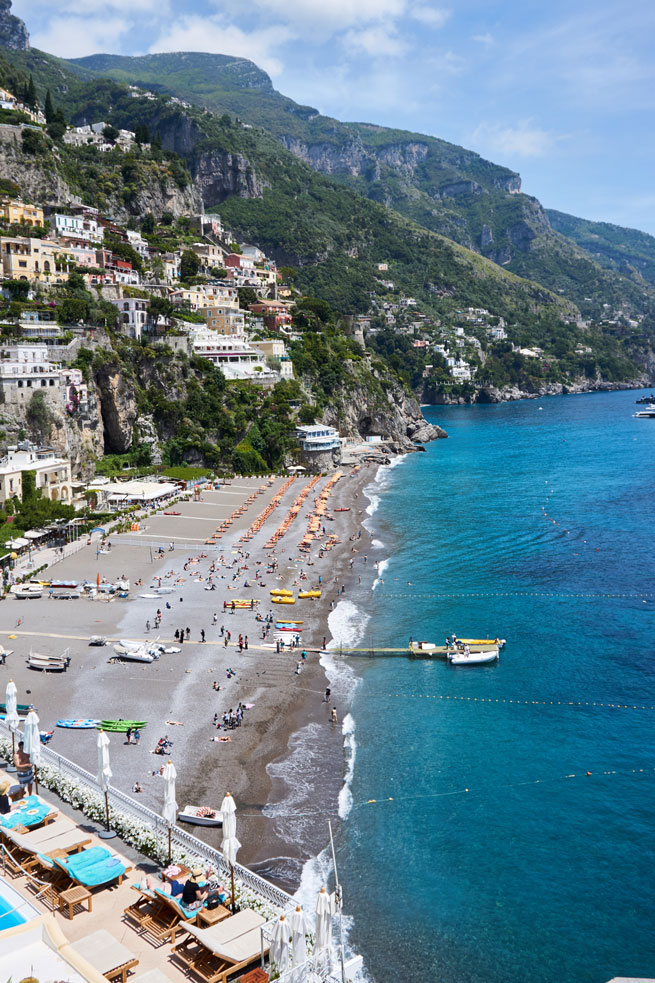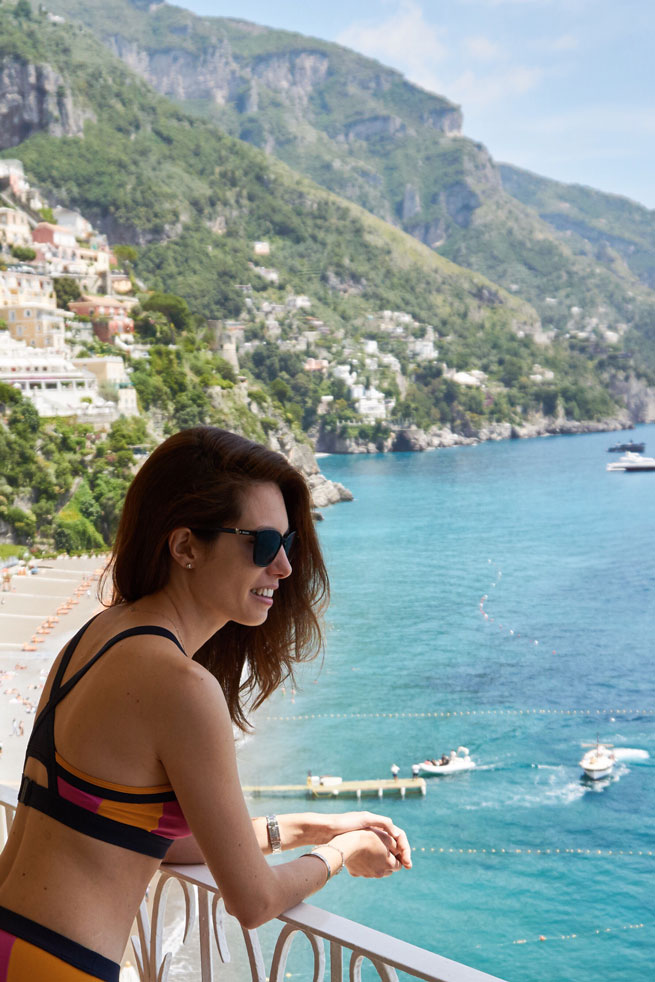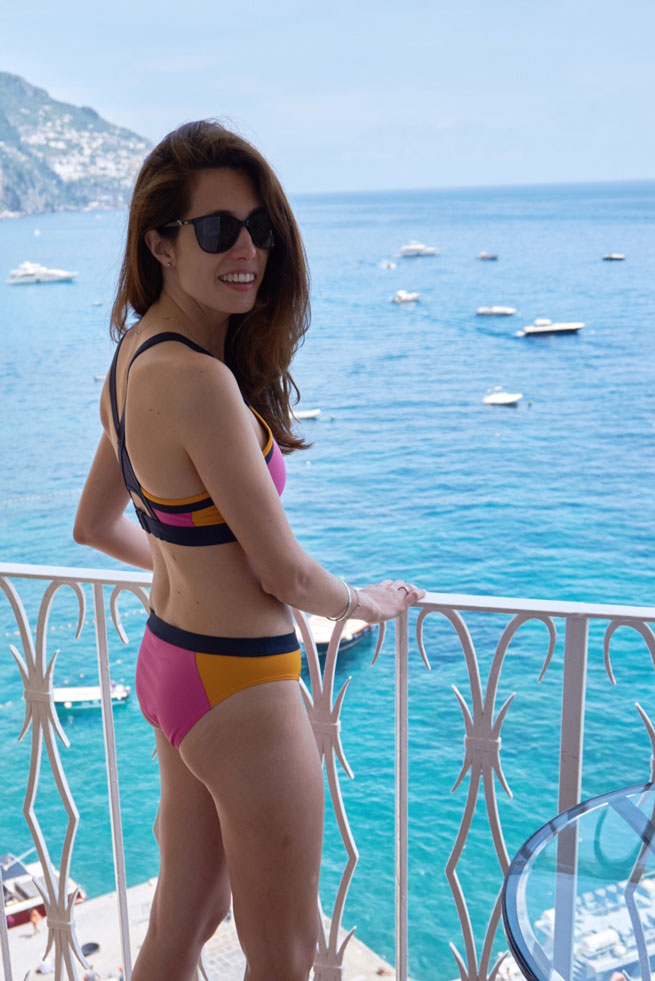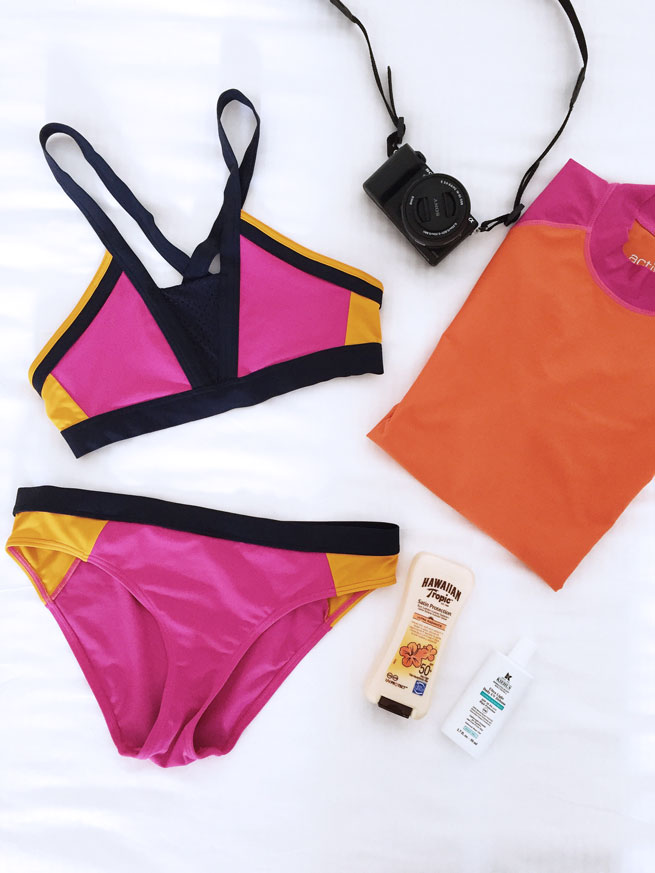 I have come to love rash guards/UV shirts since my skin is very sensitive and pale and it gives me extra protection when I'm active in the blazing sun. They are great on boat trips and if you like doing stand up paddling. My other companions this summer are the new, lightweight Kiehl's sun screen for my face, Hawaiian Tropic for my body and my Sony Alpha camera.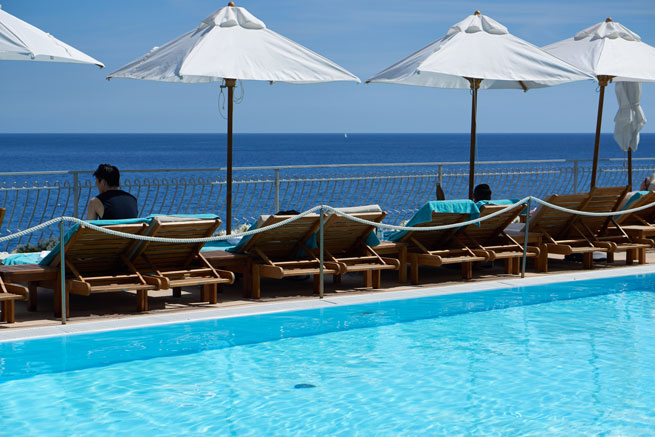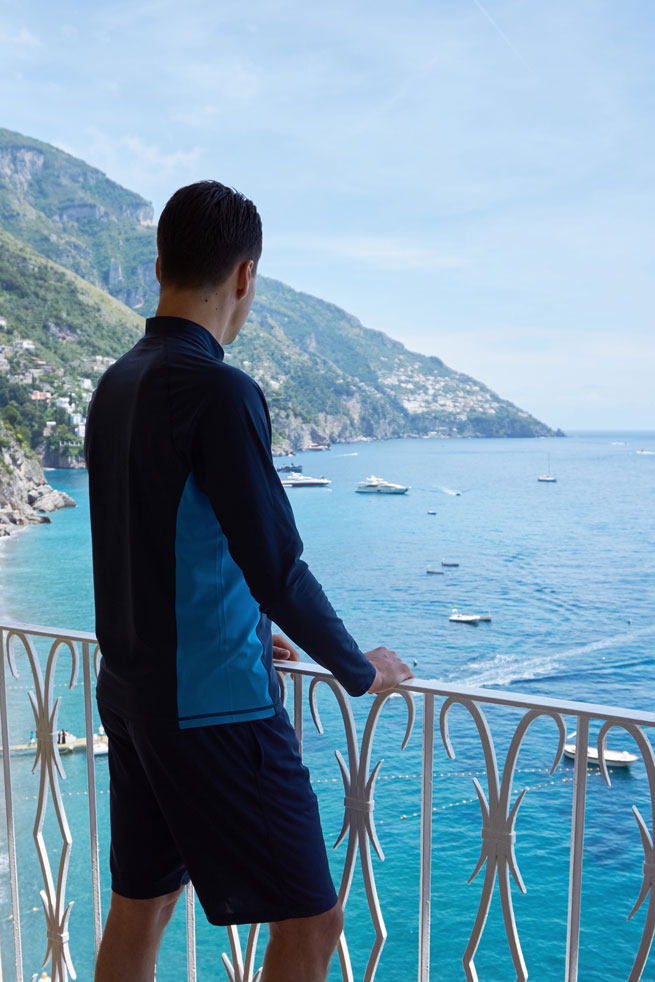 My hubby (first time writing this!) looks gorgeous in his matching new rash guard!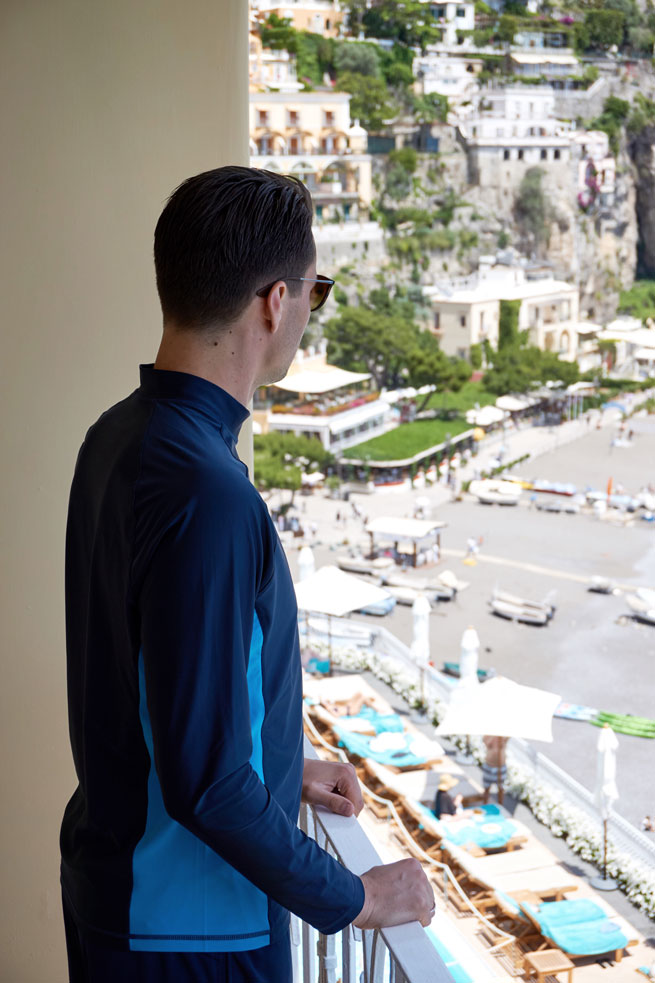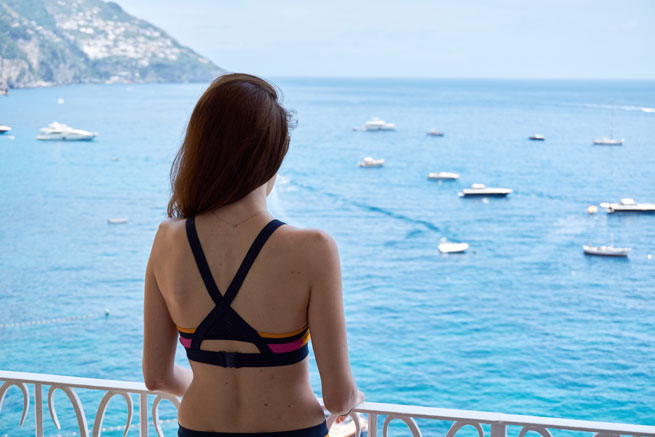 There will be lots of wedding posts and updates once I have sorted all the photos my family and friends have taken and I can't wait to show you glimpses of our wonderful day!
Xo Vicki