Brownie Raspberry Tart for 2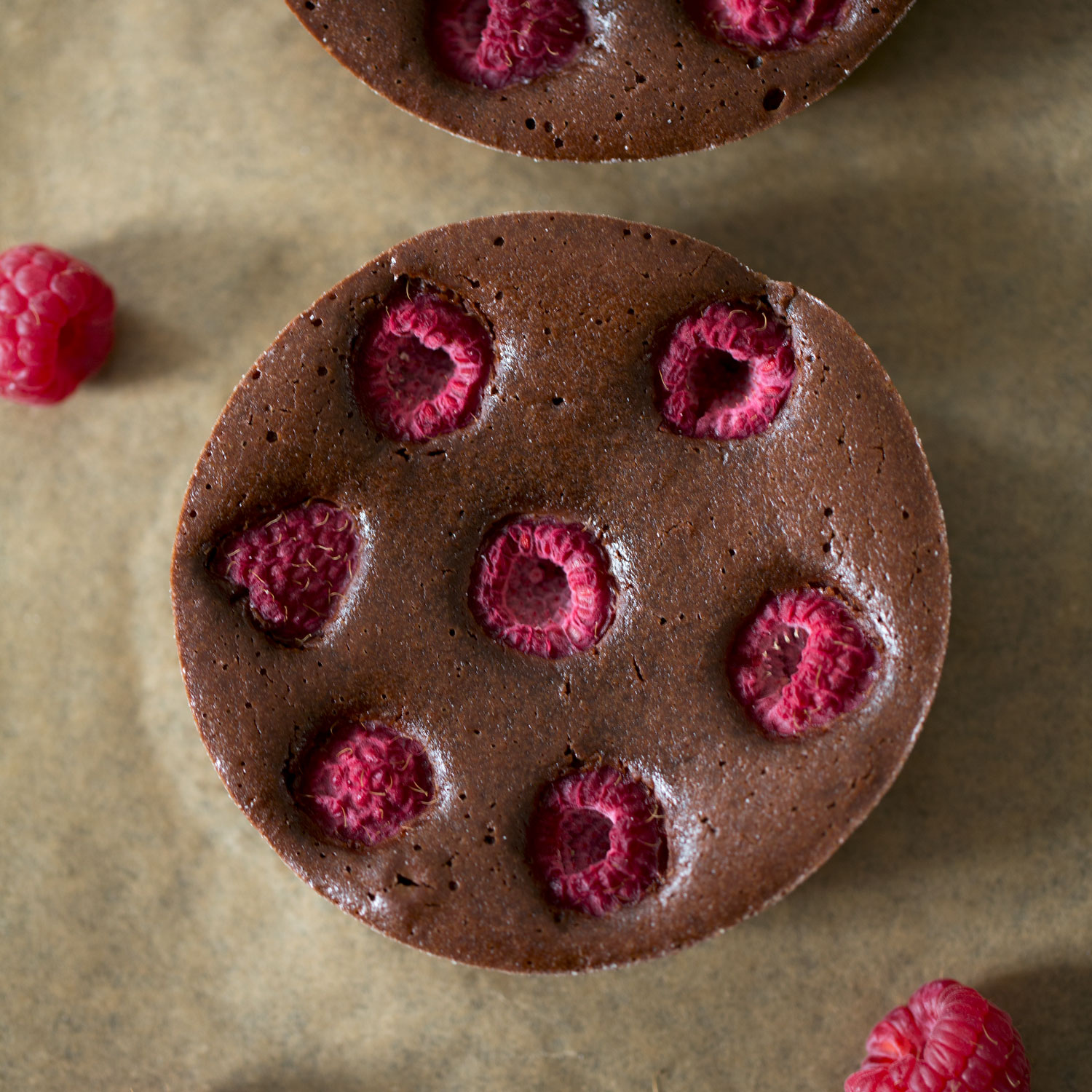 60g dark chocolate 70%, chopped
20g butter
30g brown sugar
20ml heavy cream
1 egg
1 tbsp Amaretto (optional)
10g all-purpose flour
pinch of salt
50g fresh raspberries
Preheat oven to 150°C. Grease and flour two small 10 cm round cake tins.
Place the dark chocolate, butter, brown sugar and heavy cream in a saucepan over low heat. Stir occasionally until the mixture is smooth. Once everything is melted, set it aside and let it cool for 5 minutes.
Mix in the egg and Amaretto and whisk until well combined. Add the flour and pinch of salt and stir until just combined.
Pour the mixture into the prepared cake tins and top with the fresh raspberries. Bake for 30-35 minutes or until a toothpick inserted comes out clean. It's delicious just on it own or with a dollop of whipped cream or vanilla ice cream.
Recipe by
Bowsessed™
at https://bowsessed.com/brownie-raspberry-tart-for-2/