My second post in my Bowsessed series is about all the pretty things with a bow that I have been lusting over on the Internet.
The Kate Spade bag would be such a nice all-round summer tote bag. Casual and chic at the same time. I am secretly waiting for this one to go on sale ;)
I have also really fallen for the bow pillow from Caitlin Wilson, who I have found through Instagram. She has the most amazing fabrics in her online store!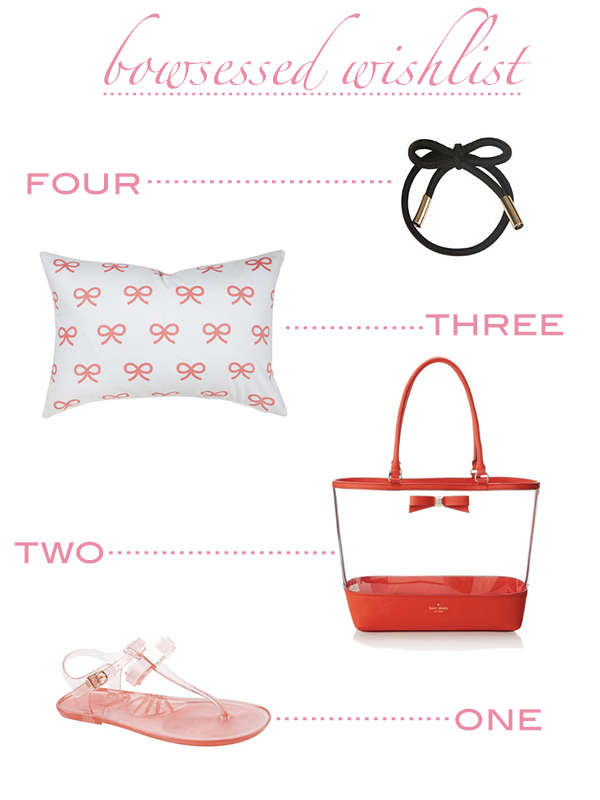 1. Ted Baker Deynaa sandals £40.
2. Kate Spade Holly Street Clear Francis bag $258.
3. Caitlin Wilson coral bows pillow $60.
4. Topshop bow elastic £4.
I have an exciting new recipe that I will be sharing with you this week, inspired by one of Dominique Ansel's famous creations. I will only say this much: It is not a Cronut™ recipe ;)