Ultimate Leftover Turkey Sandwich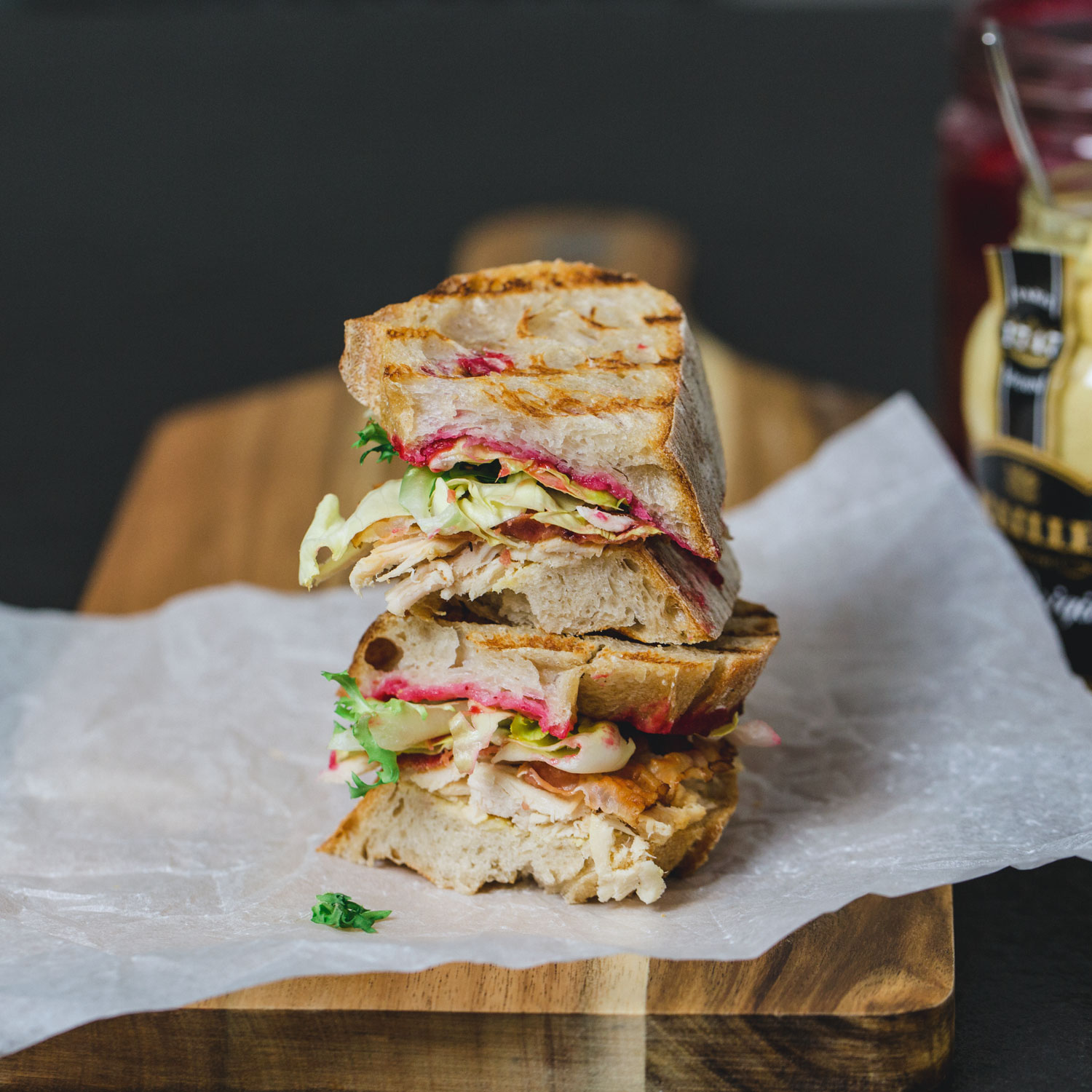 ciabatta bread
dijon mustard
cranberry sauce
shredded turkey meat
bacon
salad
Wash the salad, dry it and set it aside.
Heat a pan on full heat and without any oil fry the bacon until it is crispy. Put it on a paper towel and set it aside.
Cut the ciabatta bread into slices. Spread one side with dijon mustard and the other half with cranberry sauce. Lay the turkey meat on one side, followed by the crispy bacon and salad.
Unite the two halves into one sandwich and toast on a panini maker until the bread is crusty and golden.
Slice it in half and enjoy!
Recipe by
Bowsessed™
at https://bowsessed.com/ultimate-leftover-turkey-sandwich/