Hello lovely people! I'm back home from my amazing trip and finally ready to share with you my memories in a new travel series.
Before beginning our road trip along the coast of Southern California, we made a stop in Chicago. Neither one of us had been to the "Windy City" before and we were eager to explore it. On Saturday it will be almost a month since I have landed in Chicago. Thankfully I have kept (at least started) a travel diary, writing down all the places we have seen along the way so that now I can relive the moments with you in pictures.
When we arrived in Chicago, it was pouring down rain. I was soaked to the skin, just running from the taxi to the hotel.
We stayed at the Aloft Chicago City Center Hotel which was so great. I can't recommend this hotel enough! The staff was really nice, giving us great tips and our room was clean and spacious with a large comfy bed. The location was also perfect. We were able to do everything by foot and there were lots of restaurants and bars around. In my opinion, nothing beats walking as a great way to see the most and get a feel for the city.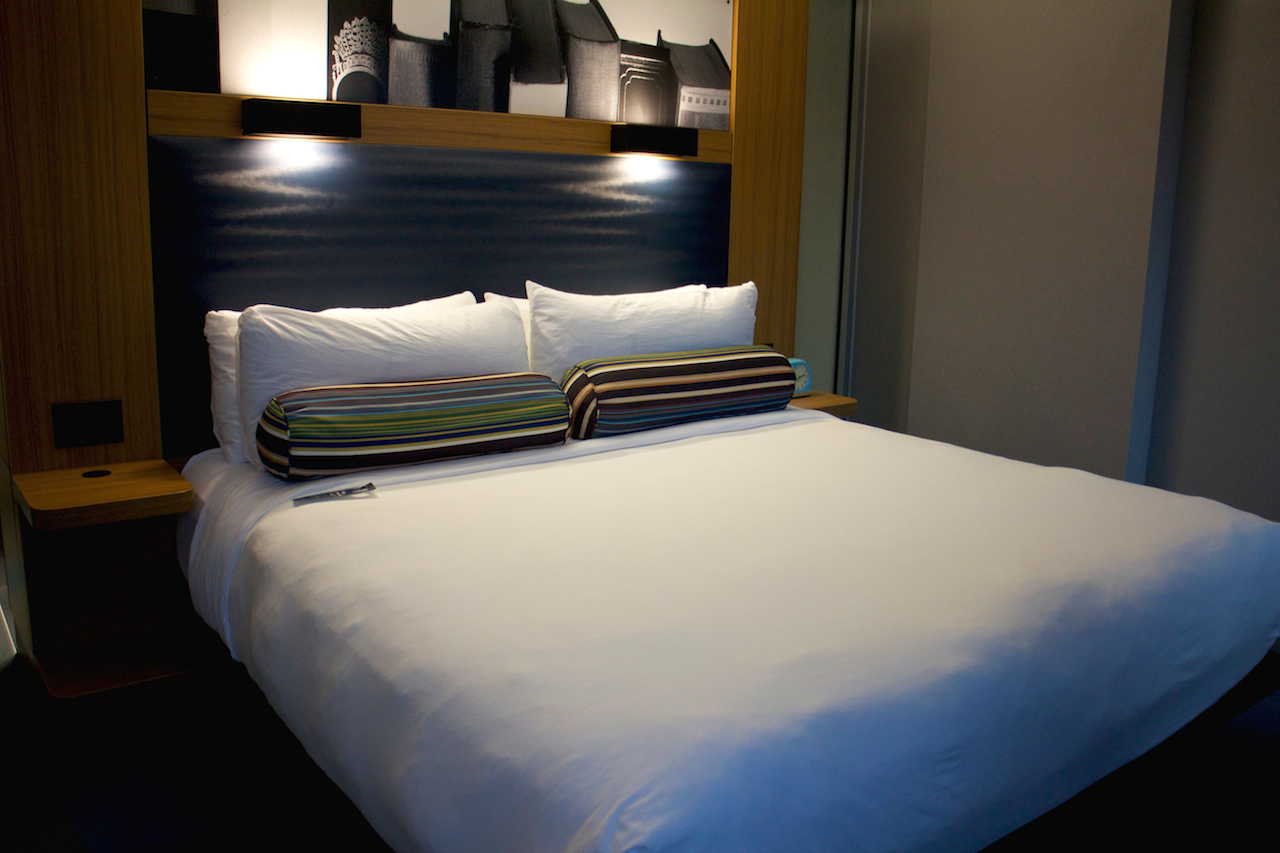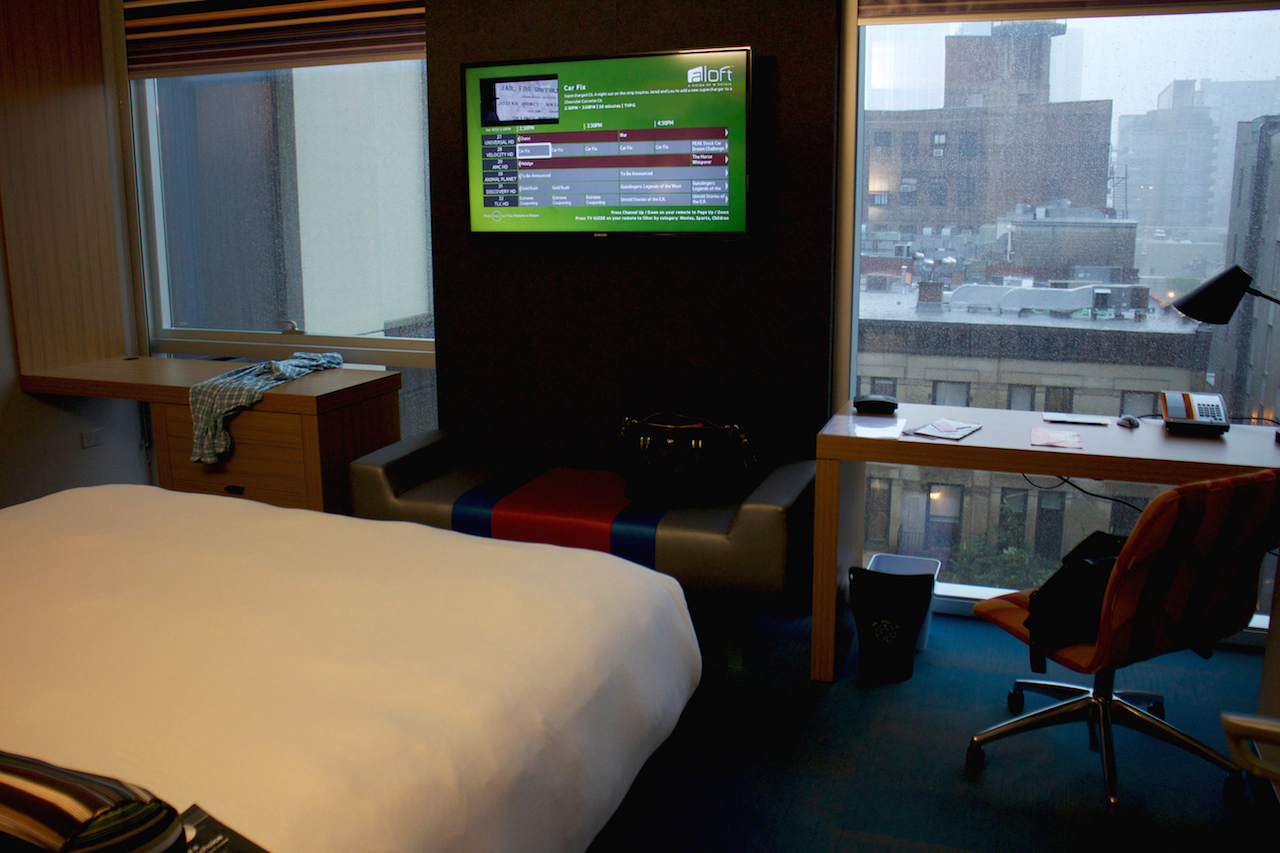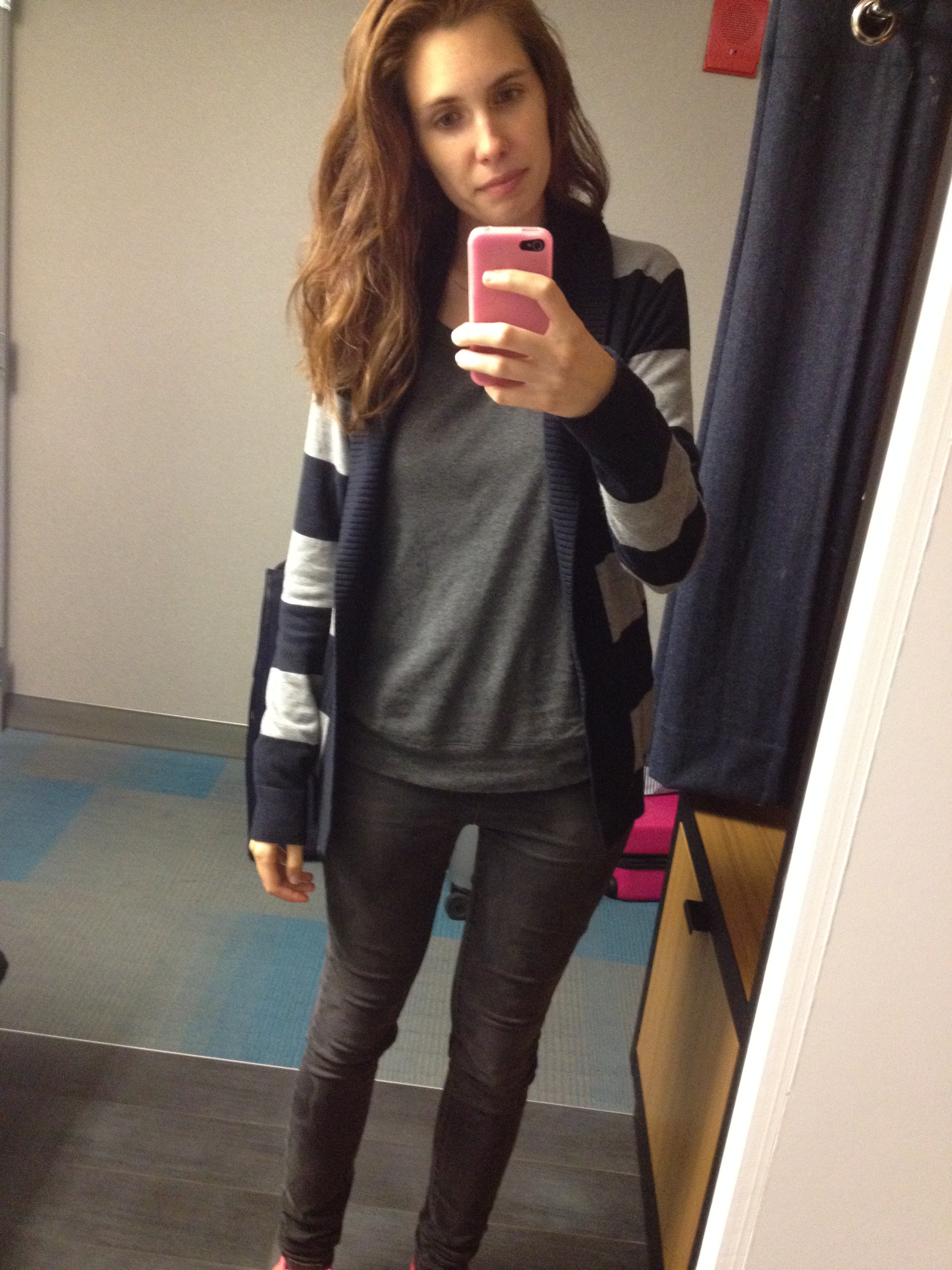 I was so tired from the flight and wanted to fall into the bed immediately, but I tried to fight the jetlag and kept myself awake. Once the rain had finally stopped, we were ready to explore the city and get a first impression of it.
The first stop was right around the corner of our hotel, Portillo's, where apparently you can get the best hot dogs. The place was definitely something else as you can see by the interior. I'm not a big fan of hot dogs and I was in the mood for something else, but my bf got a Chicago Style hot dog and he said that it was great.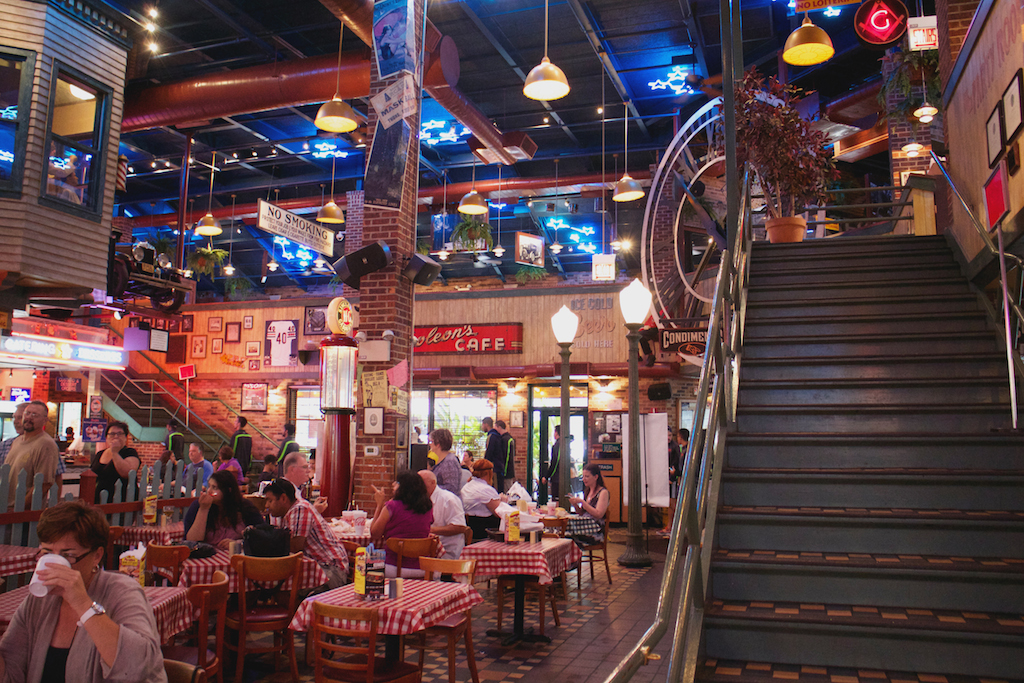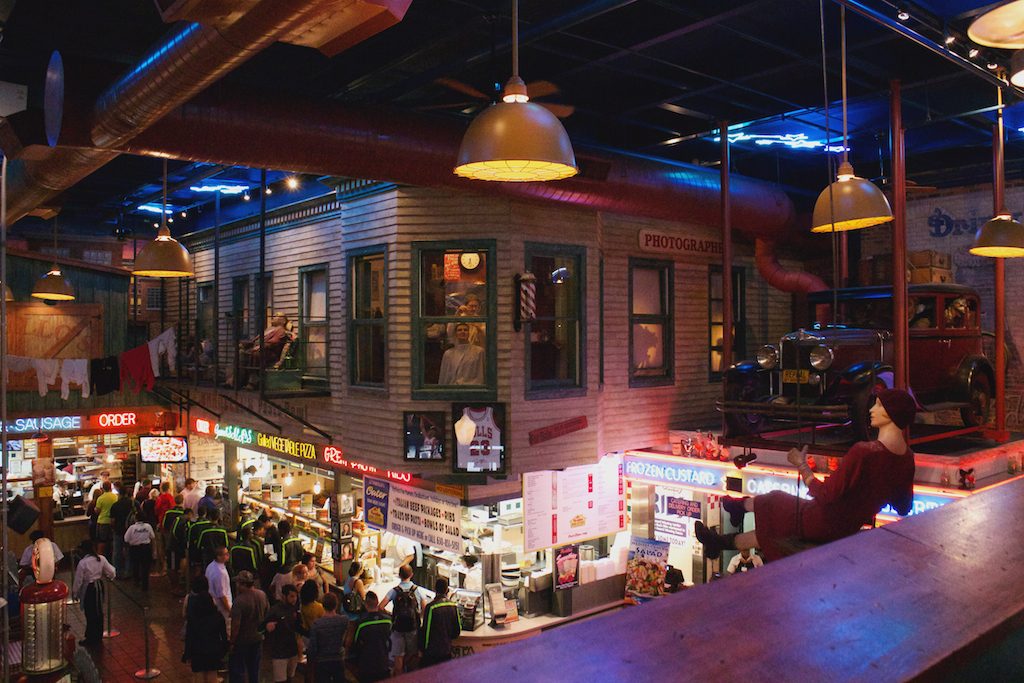 I stopped at Whole Foods to get pulled pork and mac'n'cheese, it was equally delicious :)
With our tummies full, we strolled in the direction of the Magnificient Mile. The Magnificient Mile is a prestigious promenade in Chicago with lots of restaurants, shops and some of the highest buildings in the US.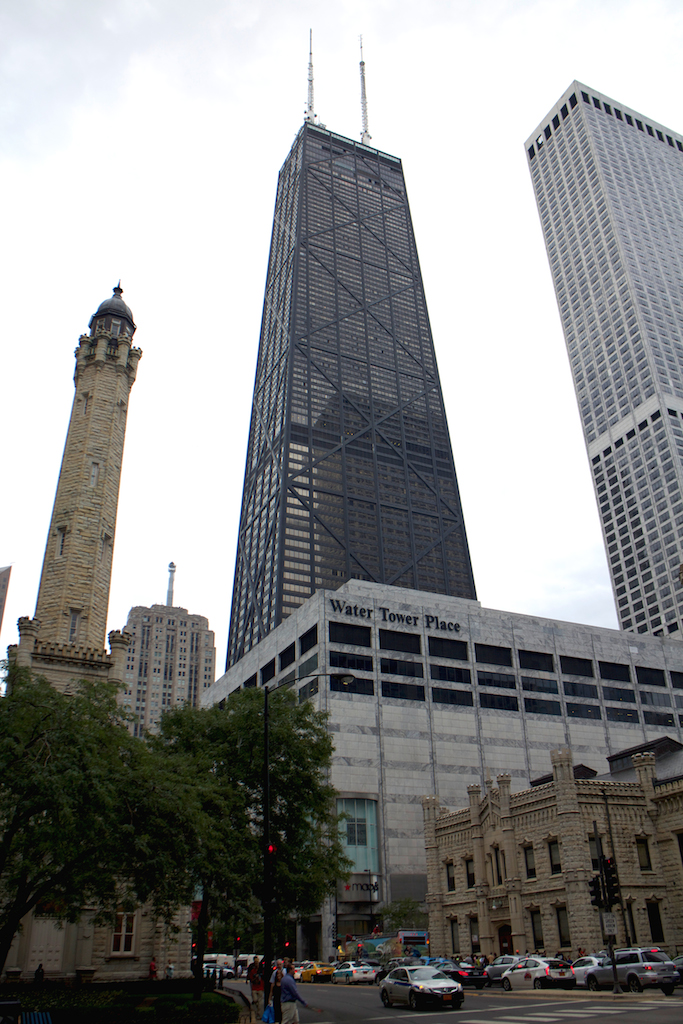 The John Hancock Center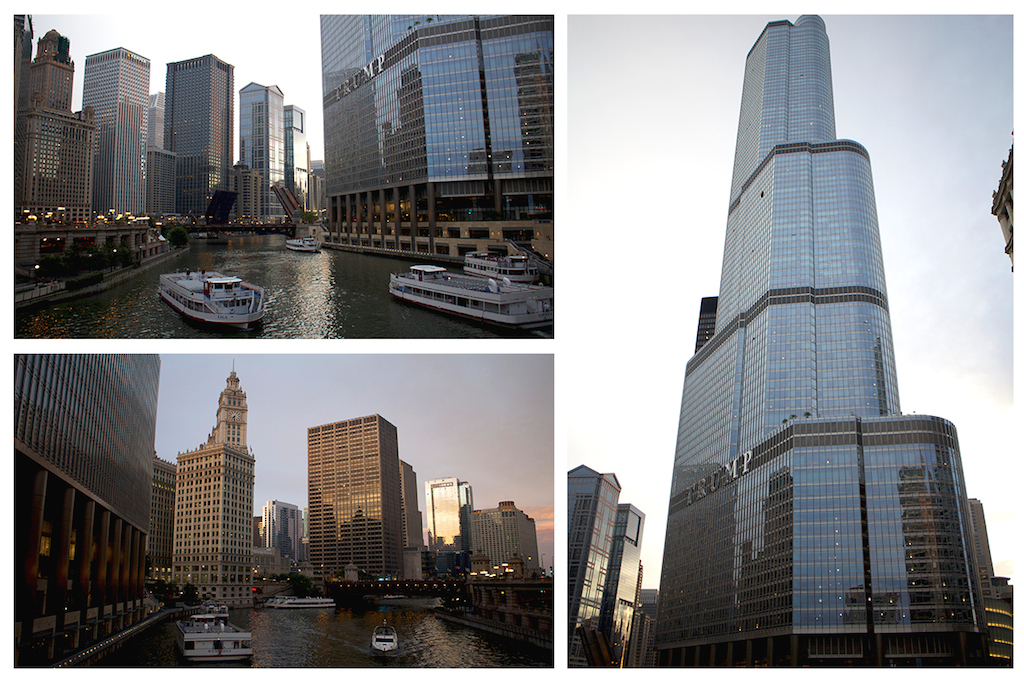 We gazed at the rich architecture Chicago has to offer. It has a completely different ambiance than New York. I thought it was a lot more laid back.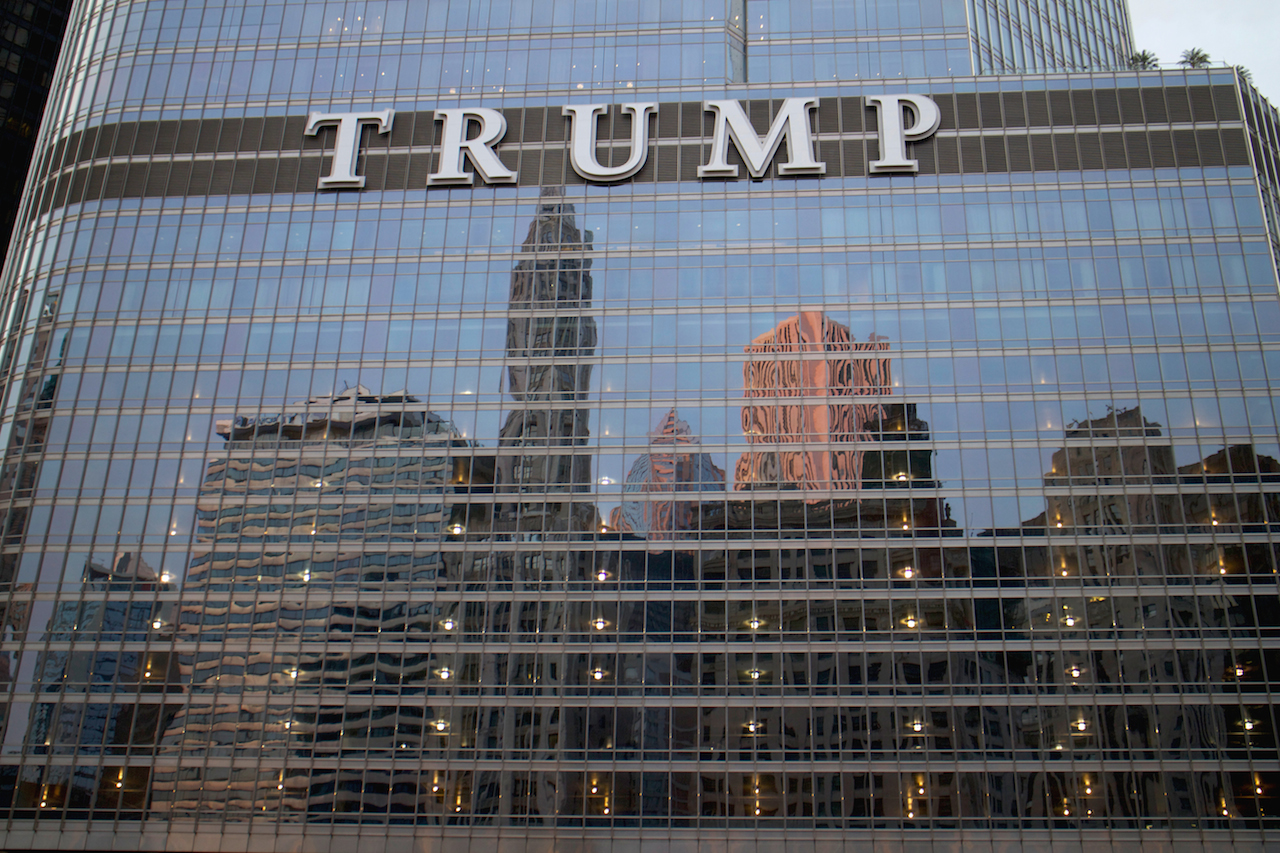 At 8 pm, I couldn't keep my eyes open any longer and completely spaced out on my bed. Right before I was out I managed to capture the beautiful sunset from our room.
Stay tuned for part 2 of our Chicago adventure!
Xo Vicki