These are the cookies of my childhood. I've extended my obsession with sprinkles a step further and even added sprinkles to the dough before rolling them in even more sprinkles. That's what I like to call a party in my kitchen! :D
I remember eating these vanilla sprinkle cookies in Disney World when I was little and I'm pretty sure they were Mickey Mouse shaped back then. The last time I was there, sadly I couldn't find them anywhere. They are simple vanilla sugar cookies, rolled in sprinkles, but to me, they are so much more. Crunchy on the outside with a chewy center they are perfect to celebrate the end of the week or pretty much any day of the week that ends with -day ;)
For the longest time I have been wanting to shoot a recipe entirely with my phone camera. Although I've created my own little setup for my food photography over the years, it was daunting to me to swap my trusty camera for my phone.
When Huawei asked me to test their new P9 phone I knew exactly want kind of post I wanted to do. I wanted to shoot a recipe on the P9. I didn't really know what to expect from the phone, as I have never used an Android phone before, but the camera has blown my mind. It has two lenses, one to shoot in color and the other for black and white pictures. The focus is nothing sort of amazing and you can even control the aperture, white balance, ISO and shutter speed when you are shooting. But enough with the tech talk and more about these cookies. 
Did you know how hard it is to find sprinkles in Vienna? Only Spar had some rainbow sprinkles, everywhere else, I could only find some weird fruit-flavored ones from Dr. Oetker. Also the colors of the sprinkles aren't as vibrant as the ones you get in the US, but when I think about it, that may actually be a good thing ;)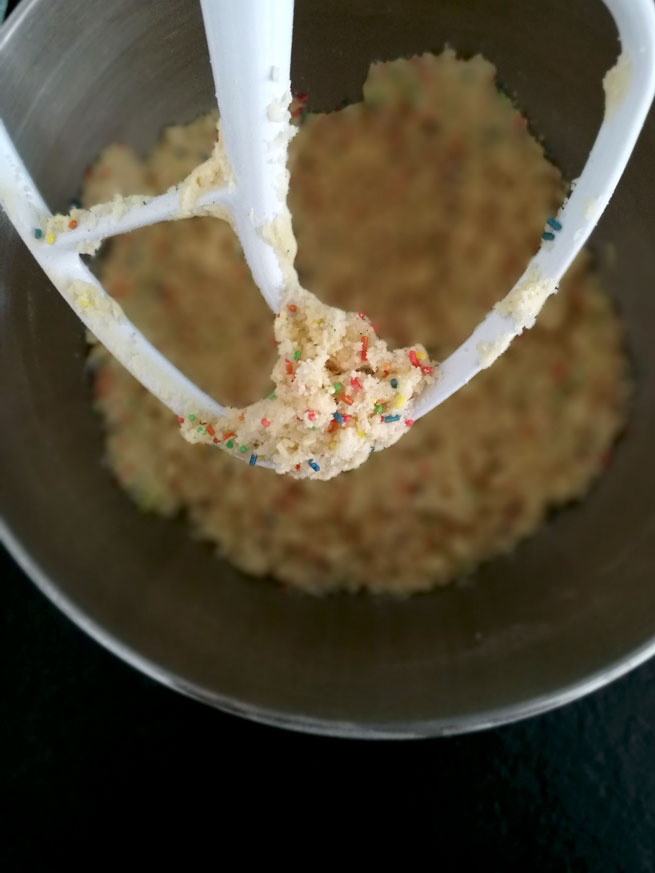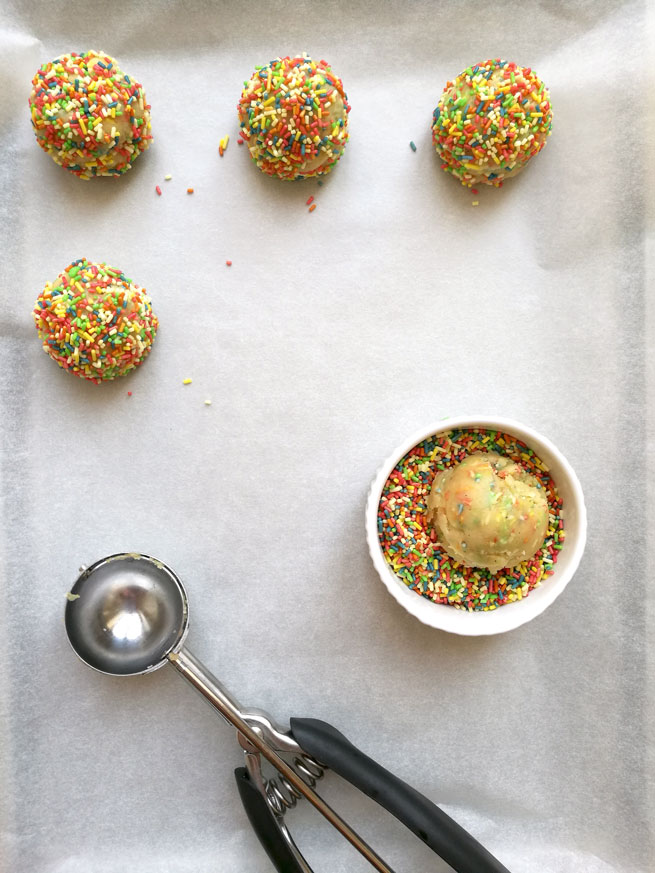 Vanilla Sprinkle Cookies
Vanilla Sprinkle Cookies are the cookies of my childhood. Drowning in sprinkles with a subtle vanilla flavor.
Ingredients
350g flour (organic)
½ tsp baking powder
½ tsp baking soda
pinch of salt
100g butter (organic)
150g granulated sugar
1 vanilla bean or ½ tsp vanilla bean paste
1 tsp vanilla extract
1 egg
100g sprinkles
Instructions
Line two baking trays with parchment paper and set aside.
In a bowl, whisk flour, baking powder, baking soda and salt together.
In another bowl, beat the butter, sugar and seeds from the vanilla bean for 5 minutes until the mixture is pale and creamy. Mix in the egg. Gradually add the flour in three batches. If you feel the dough is too dry, add a dash of milk. Now start the party and add about a quarter of your sprinkles.
Wrap the dough in cling film and refrigerate it for an hour.
Preheat the oven to 175°C.
Place the remaining sprinkles in a bowl. Use a cookie scooper or ice cream scooper to scoop about 2 tablespoons of dough at a time and roll it into a ball. Roll your dough balls in the sprinkles and place them on the prepared baking sheets. Bake them for 10 minutes until they have spread and are just beginning to brown around the edges. Let them cool for a few minutes before transferring them to wire rack.
Notes
Keep the cookies in an airtight container for up to a week.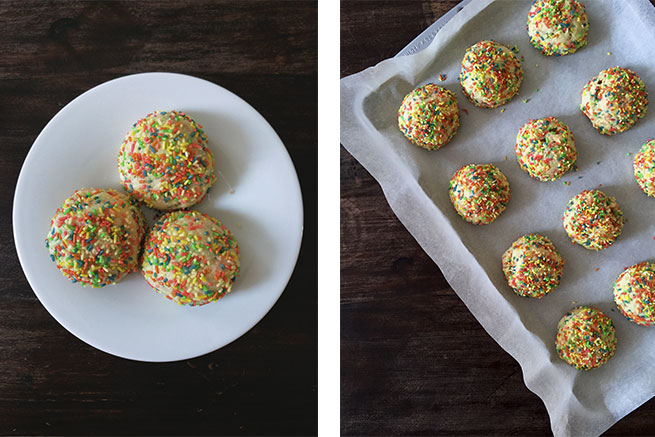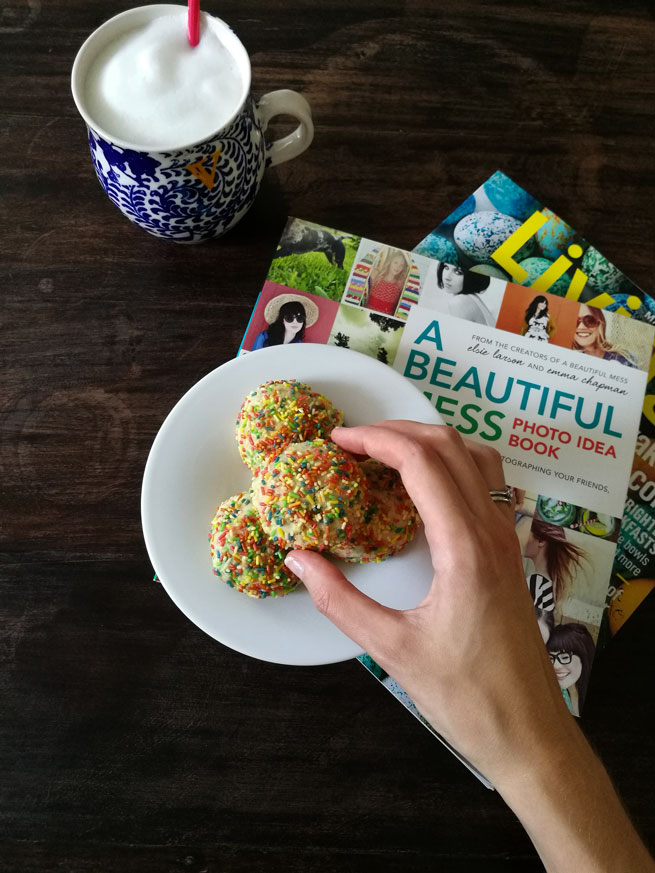 As you can see from the photos, you can't tell that they have "only" been shot with a phone. But then again you can't really compare the camera of the P9 to a regular phone as the lenses have been created in collaboration with Leica. Let me know if you would like to see more posts like this. For me it is much easier and quicker and I like the result!
I hope that you'll enjoy my Vanilla Sprinkle cookies as much as I do. They are humble, yet powerful :)
*In cooperation with Huawei Austria.