On our first morning in Monterey, we drove to the waterfront street, Cannery Row. It is a former location of sardine cannery factories and now a tourist attraction. We had a terrible cinnamon roll there but then I saw Pinkberry and it was all good! :)
We strolled around Cannery Row, deciding whether to visit the Monterey Bay Aquarium. In the end we decided not to go because we wanted to take the 17 mile drive and drive to Carmel.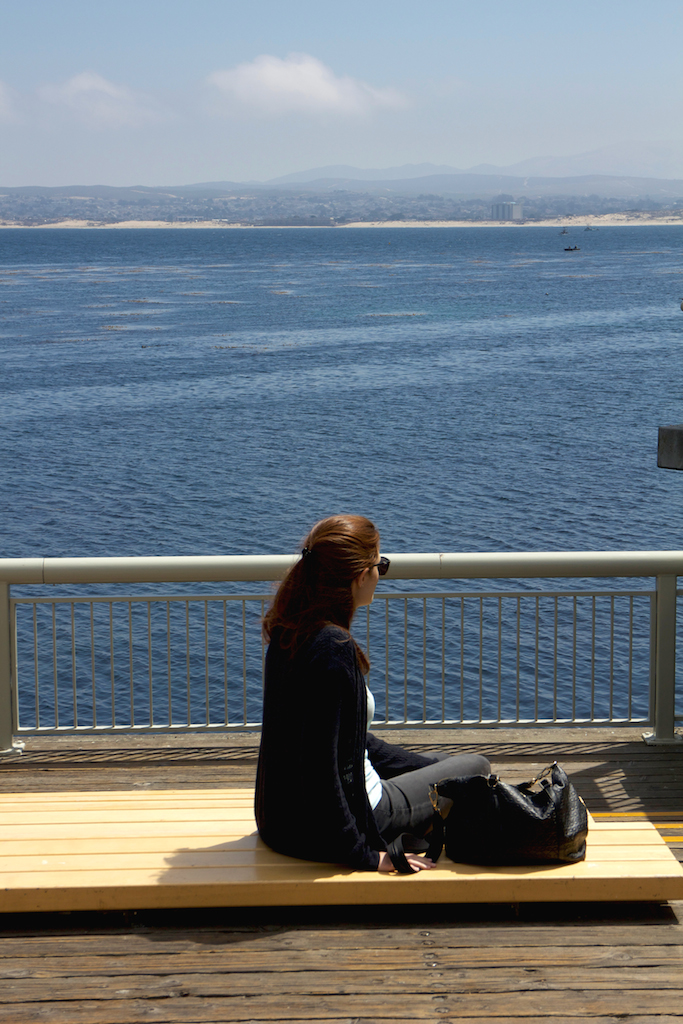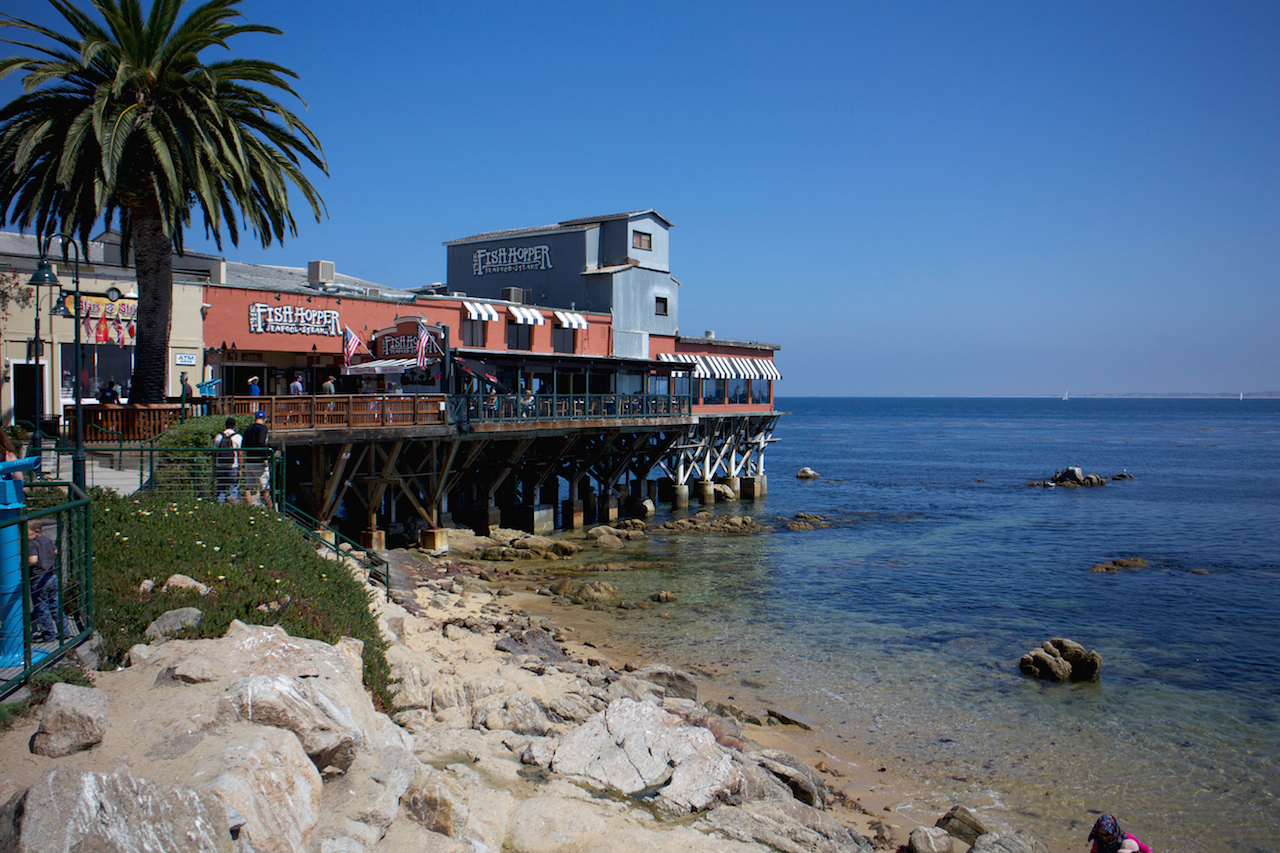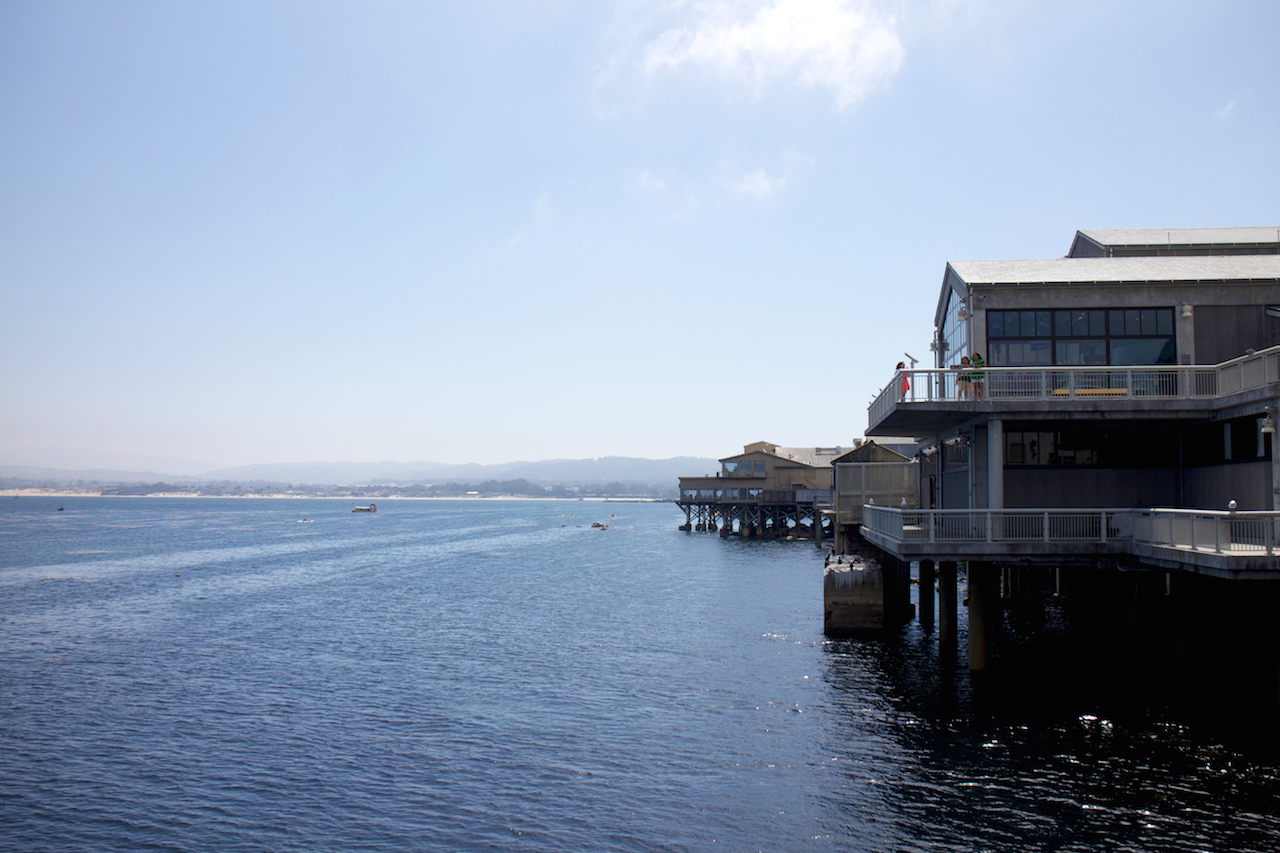 Non-residents have to pay $10 to use the scenic road. Upon entering we got a map, laying out all landmark attractions. To be honest not all attractions are that exciting and stop-worthy, but I would still recommend taking this toll road. You experience the rough Pacific coast on one side and a forest of cypress trees on the other side. Within the resort there are a few lodges and restaurants but all very expensive. Bring along some food and you can have a nice picknick on the beach. There is also a great golf resort that will warm the heart of any golf player.
The first stop was Pebble Beach. A beautiful white, sandy beach and turquoise water.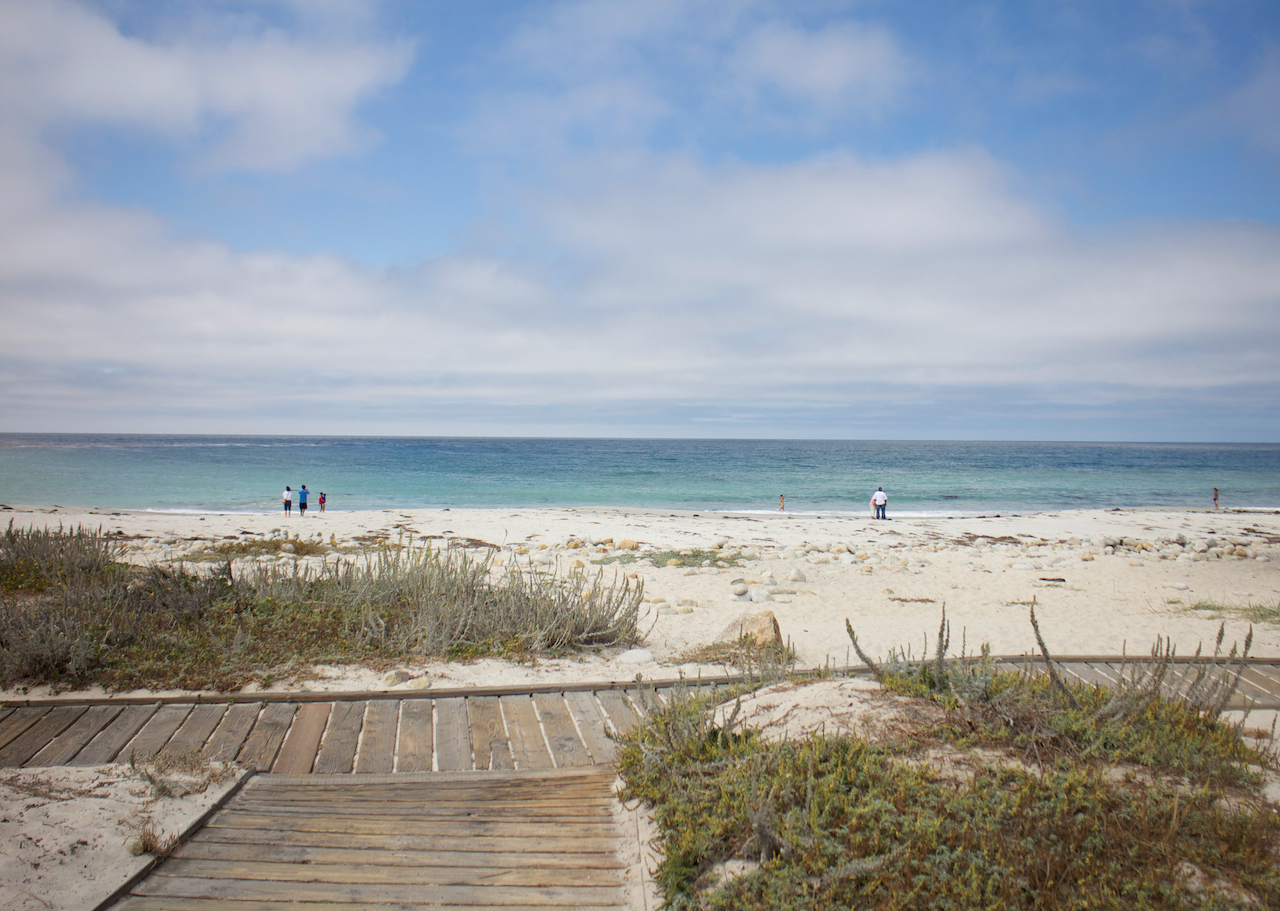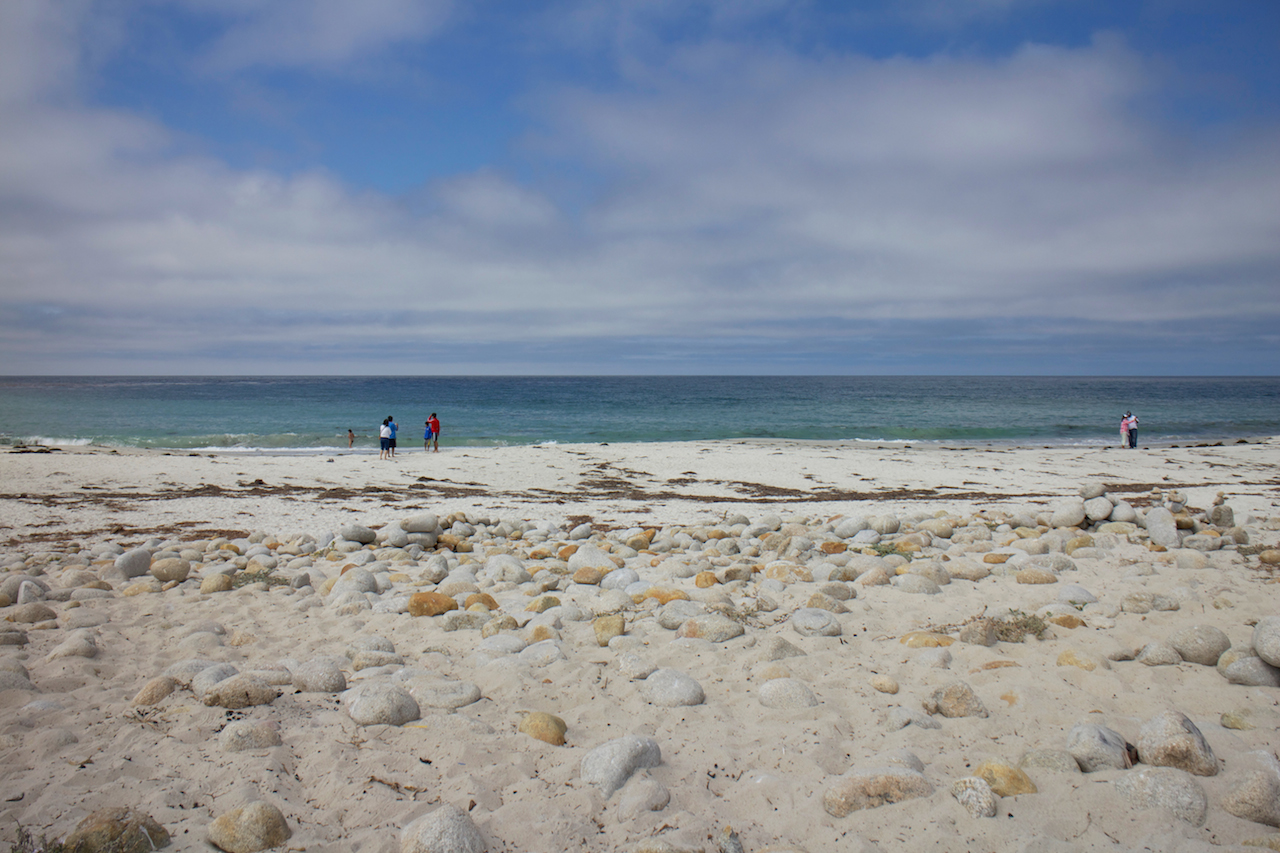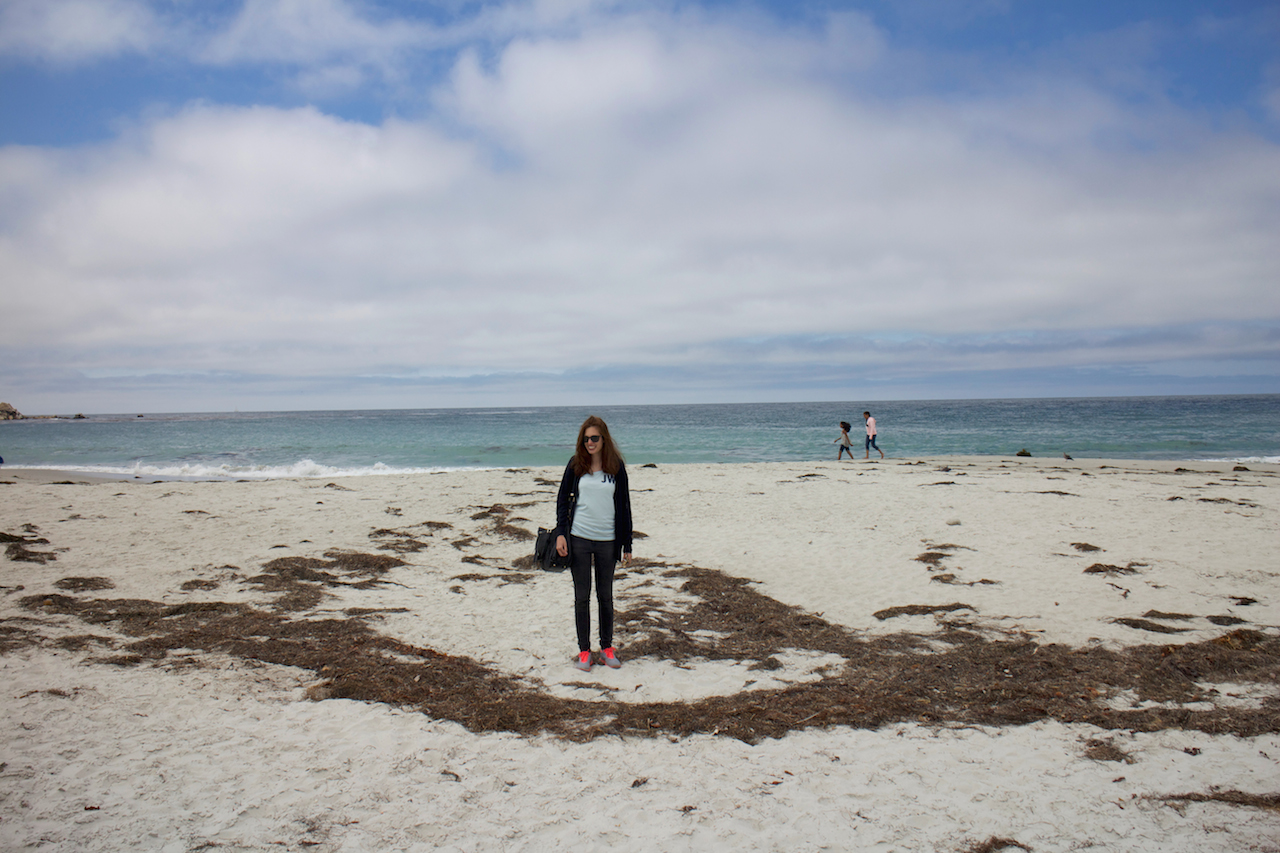 We also stopped at China Rock along the way where I decided to climb the rock. It doesn't look that impressive from the pictures ;)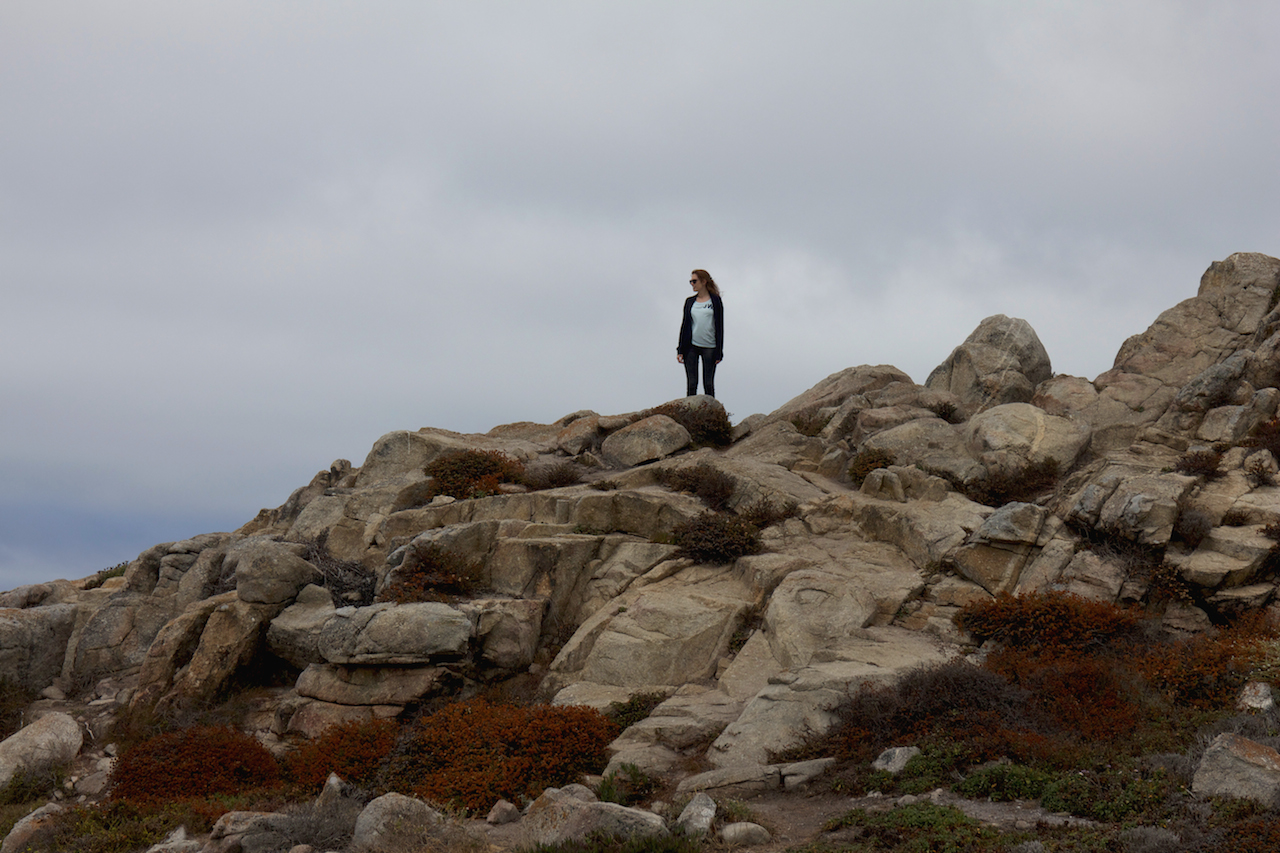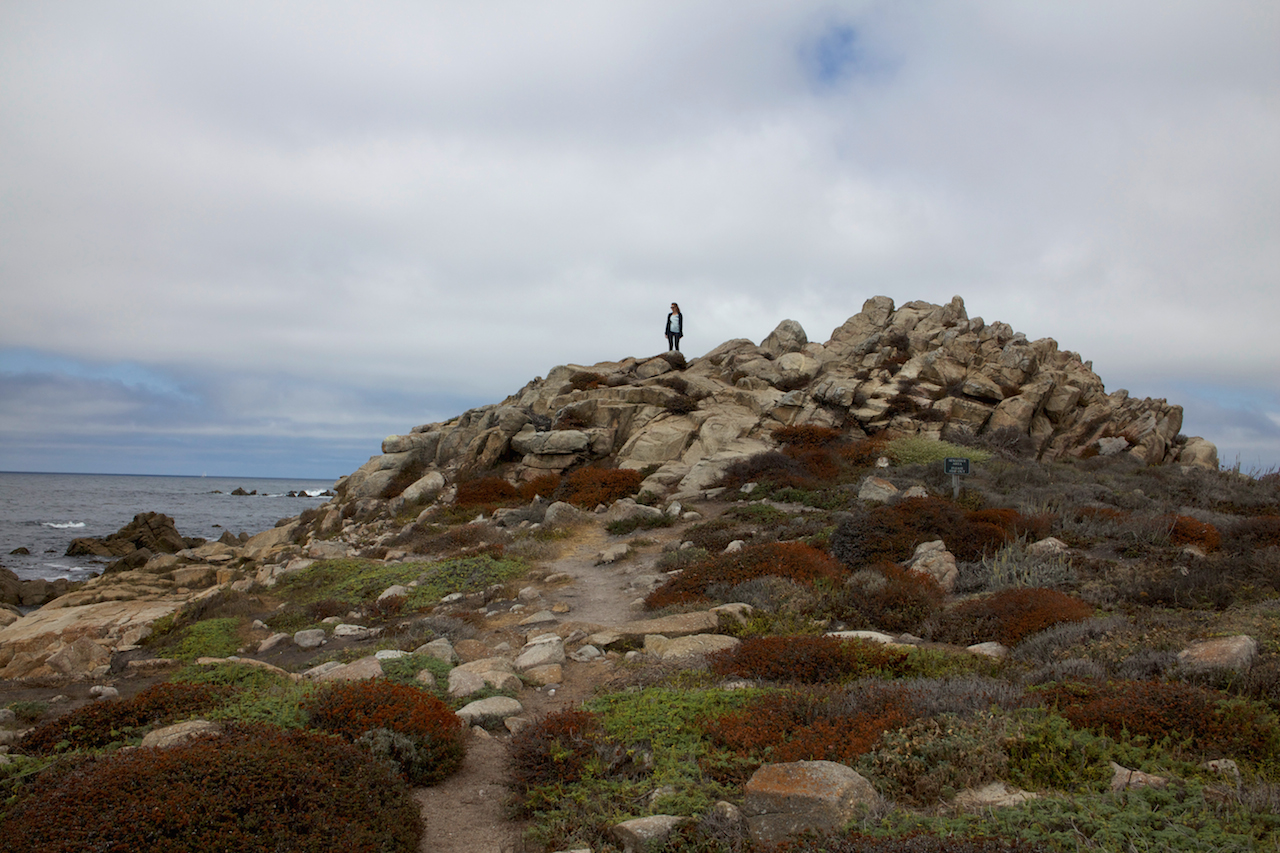 We also passed Bird Rock, a rock with lots of wildlife to see but so smelly that we didn't even want to stop to take a picture.
The most famous scenic attraction must be the Lone Cypress. Standing on a hillside the tree has prevailed for 250 years.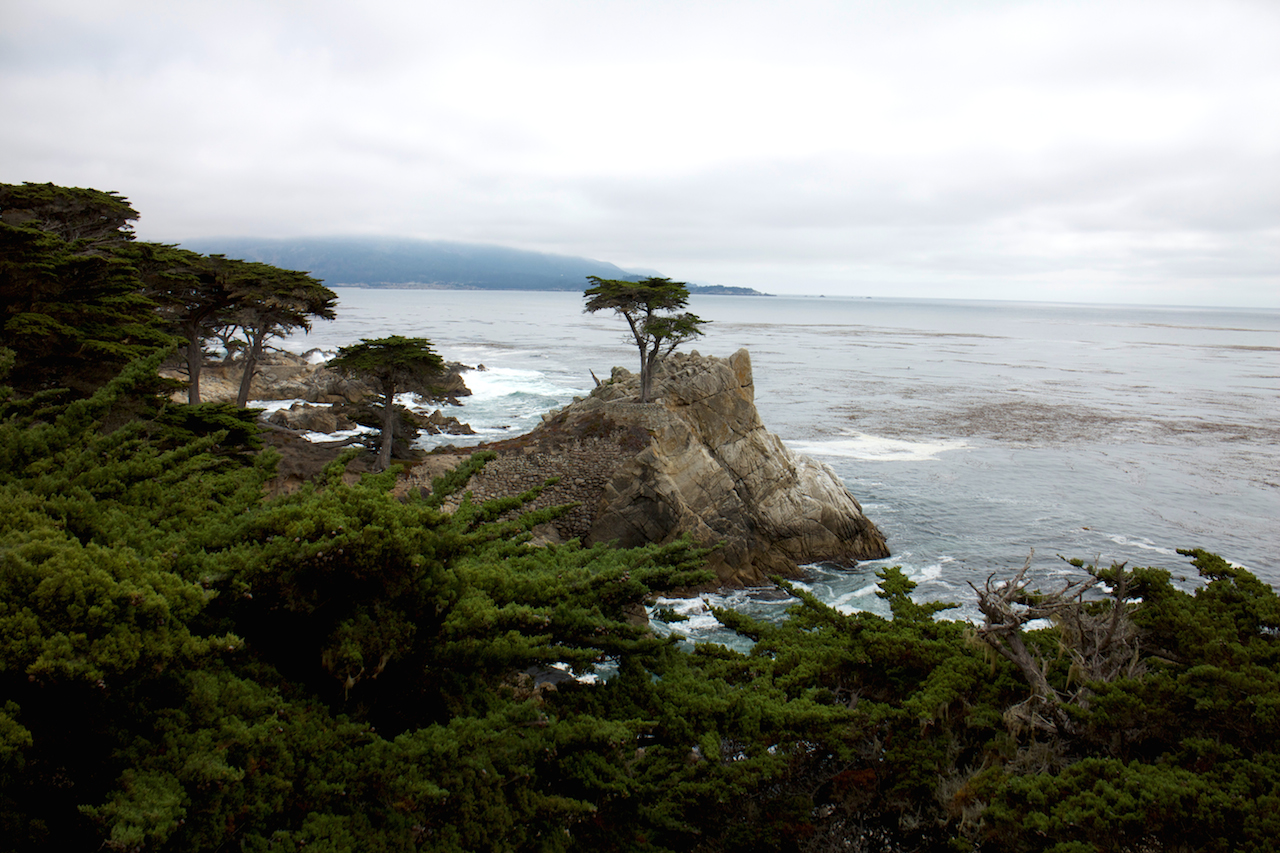 We exited the 17 mile drive at Carmel, where we explored the shopping promenade on the main street and had lunch. In the evening, heading back to Monterey, we took the 17 mile drive again and were able to catch this breathtaking view. Once you have payed the toll for the 17 mile drive you can return as many times as you like on the same day.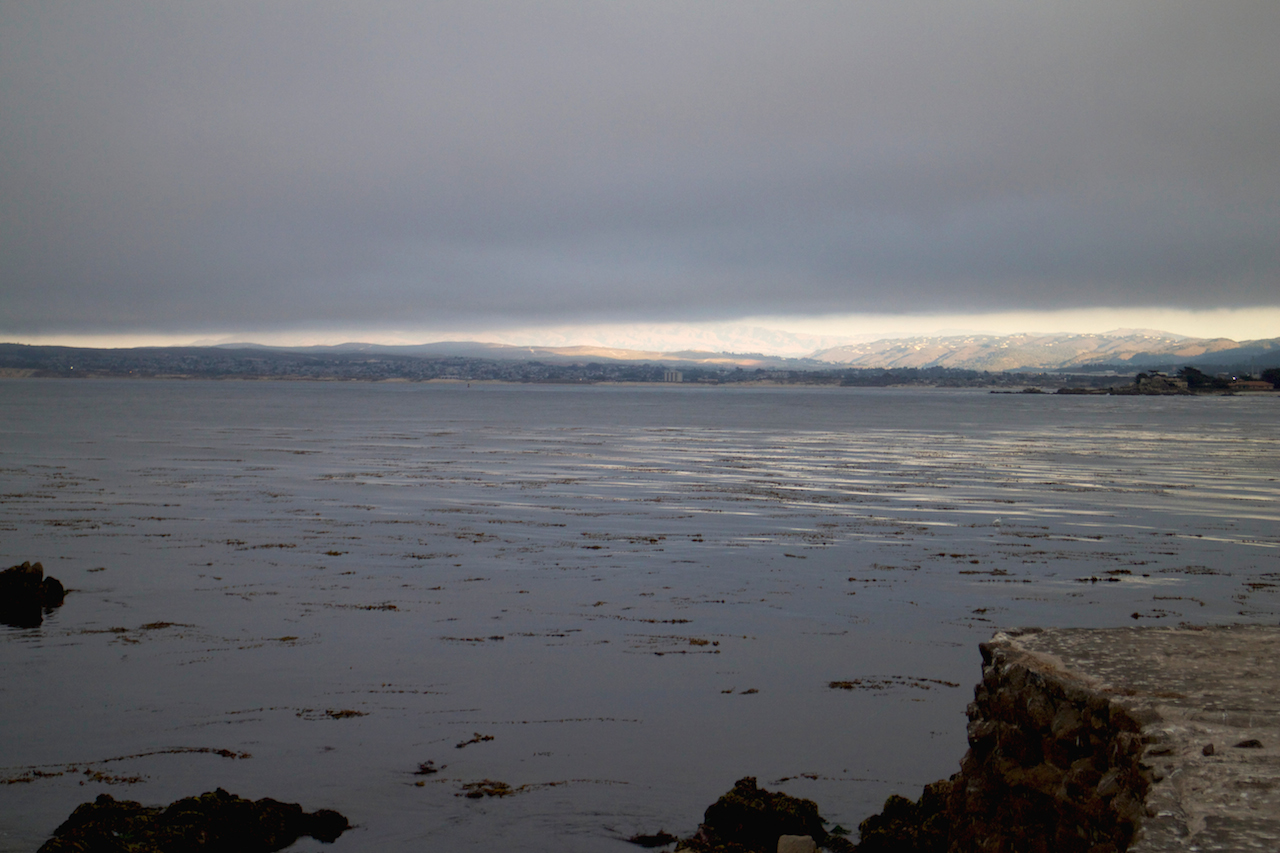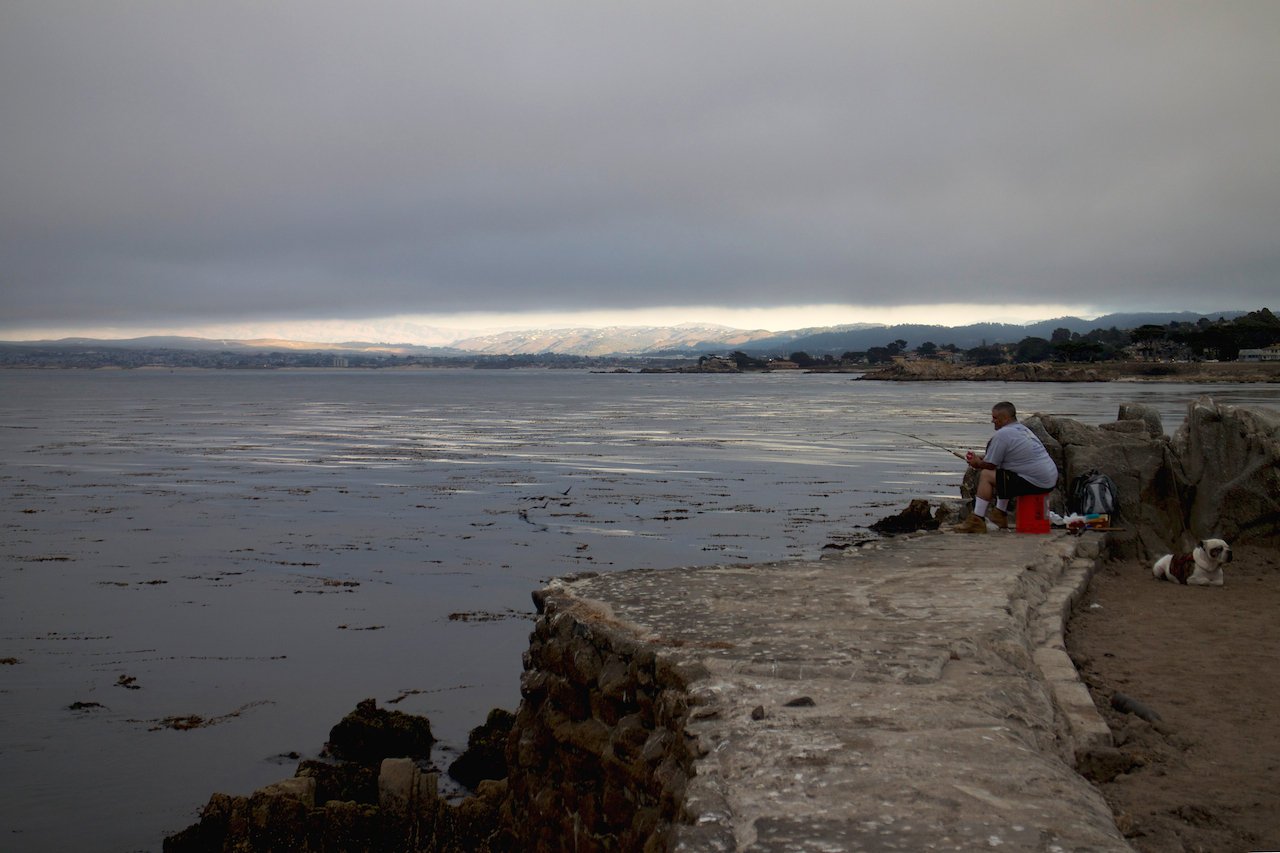 It was an idyllic sight of a fisherman with his dog, while the last rays of sunshine were hitting the coastline in the background.
NEXT STOP –> BIG SUR
Xo Vicki