This cake is one of my favorites to make (and to eat!). A raspberry cake with a subtle Amaretto flavor that is so light and fluffy that you could easily eat half of it at once. I sure know because I have done it before!
I wanted to post this recipe for such a long time, but was never satisfied with the photos I had taken. I'm so happy that I can finally share with you one of my favorite recipes.
My Raspberry Amaretto Cake is simple and tasty. It is definitely my go-to cake for last-minute invitations as it is easily whipped up in a rush. It is what I like to call a one-bowl, no-fuss cake! ;)
The raspberries and the Amaretto complement each other perfectly and this cake makes a lovely addition to an afternoon tea/coffee or is perfect to bring to an impromptu barbecue. If you want to please a larger crowd I would recommend making two cakes, simply double the recipe below.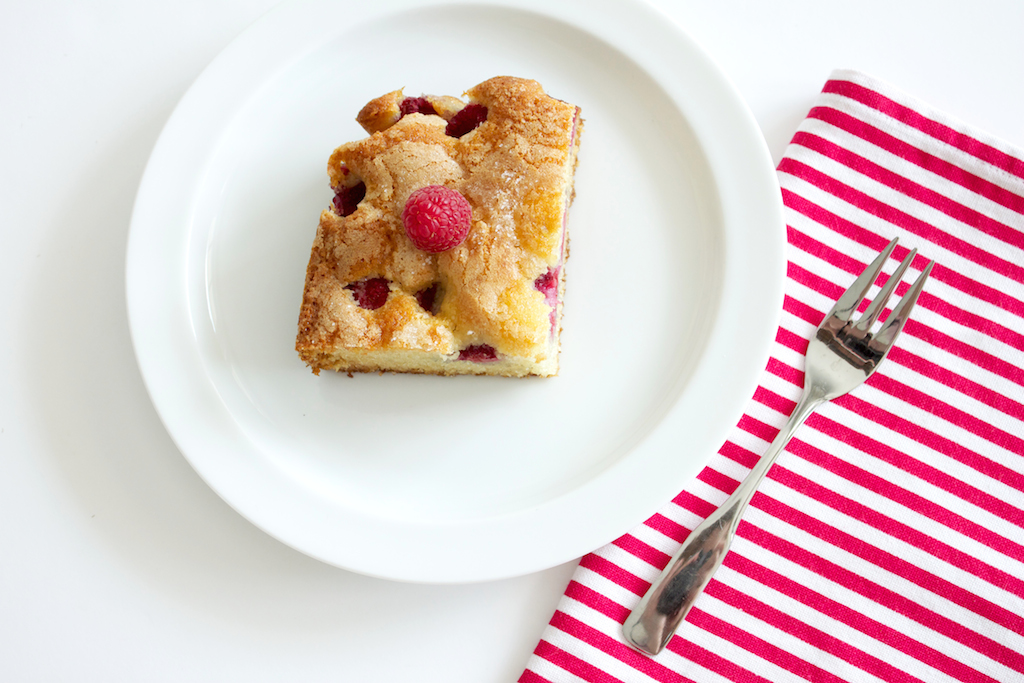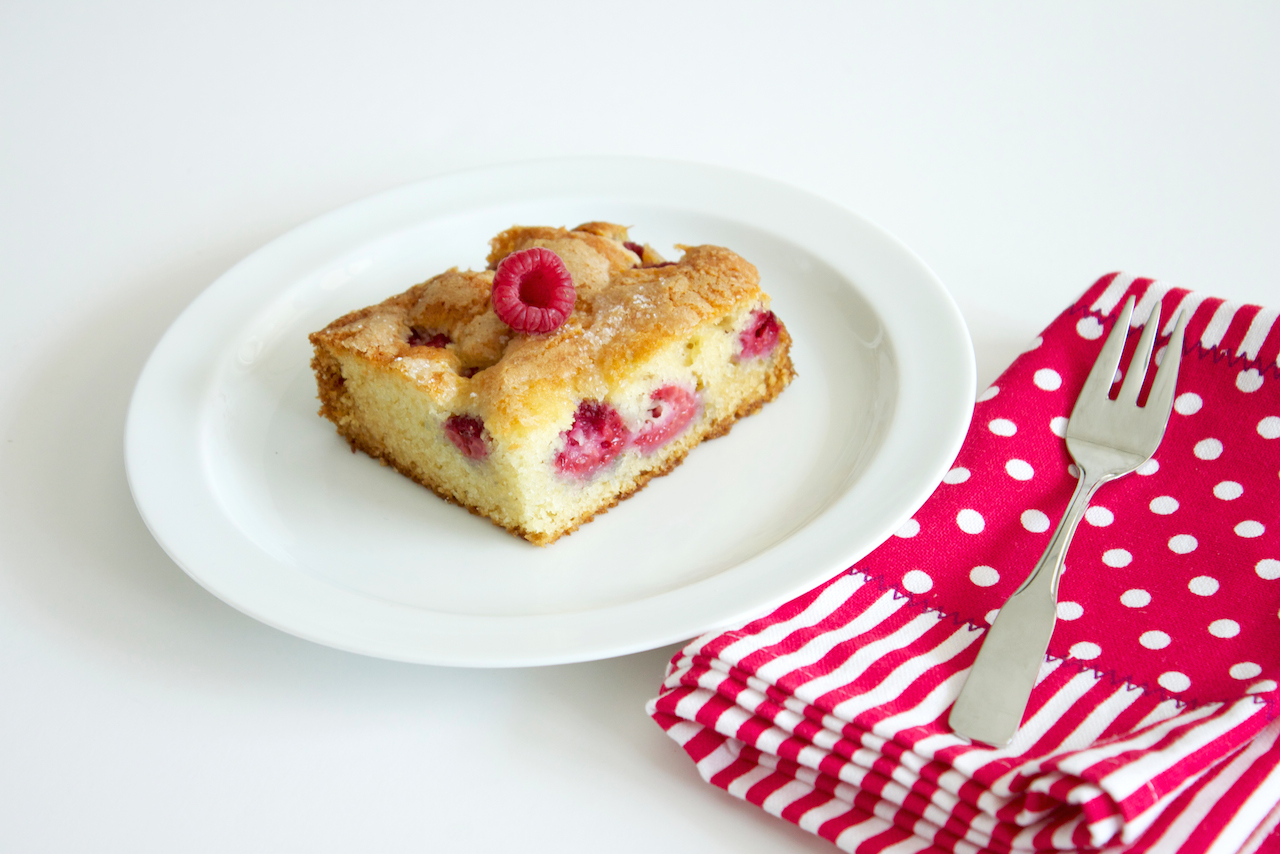 Raspberry Amaretto Cake
A light and fluffy summer cake
Ingredients
50g butter (organic), at room temperature
130g icing sugar
1 large egg (organic)
1 tsp vanilla extract
1 tbsp Amaretto
140g all-purpose flour (organic)
1 tsp baking powder
1 tsp baking soda
120ml buttermilk (organic)
130g raspberries
2 tbsp caster sugar (for sprinkling on top)
Instructions
Preheat the oven to 150°C using hot air. Line a 20*20cm baking pan with parchment paper (or you could also grease a 20 cm round pan with butter and flour).
Using an electric mixer, cream together the butter and icing sugar for 2 minutes until the mixture is pale. Mix in the egg and beat well. Add the vanilla extract and Amaretto.
In a separate bowl, whisk together the all-purpose flour, baking powder and baking soda.
Mix in the dry ingredients in three batches, alternating with the buttermilk (beginning and ending with the flour). Do not overbeat the mixture. Transfer it to the prepared baking pan, smoothing the top with a spatula. Scatter the raspberries evenly on the batter, placing the raspberries' little holes facing upwards. Sprinkle the remaining sugar on top. Bake for 25-30 minutes, until the top of the cake is golden and crispy, and a toothpick inserted comes out clean.
Notes
*Adapted from Smitten Kitchen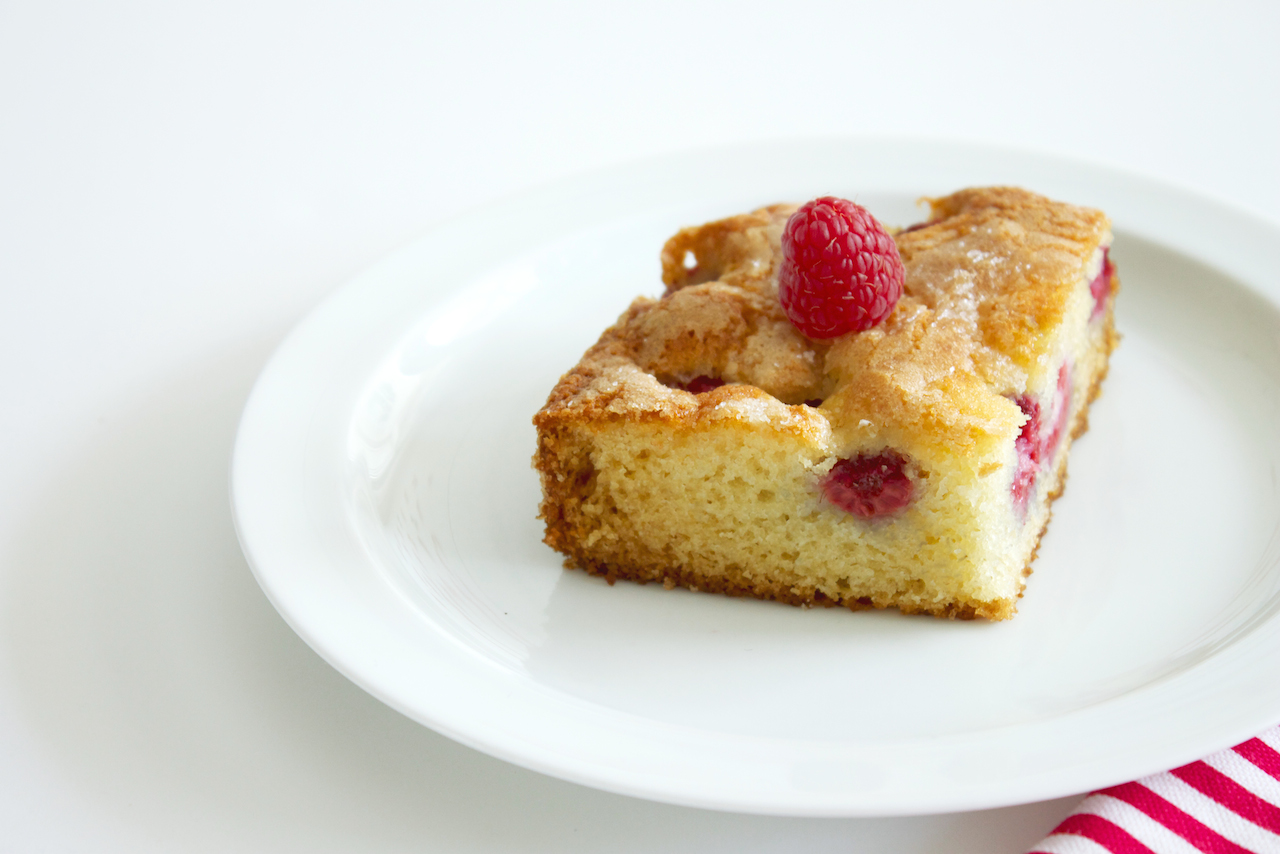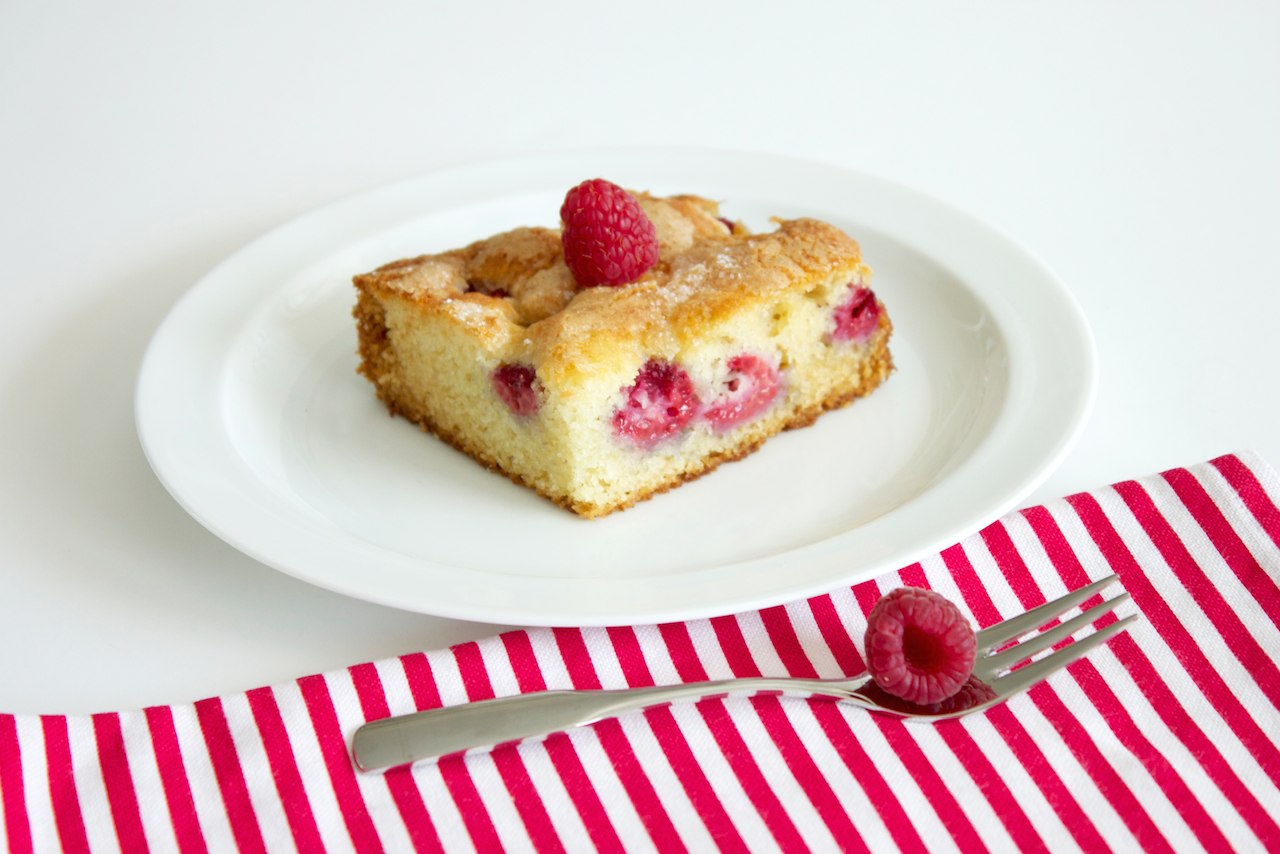 Let me know if you give this recipe a try!
Thank you very much for reading! I really hope that you are enjoying my blog as much as I enjoy writing it!