It doesn't take much to take a simple coffee cake from plain to fancy. Add some fresh raspberries, ground hazelnuts and a generous shot of Frangelico, a sweet hazelnut liquor, to transfer a simple one-bowl coffee cake into a glorious afternoon treat.
Frangelico is my secret ingredient in this recipe! If you want it to be even fancier, you could drizzle some melted dark chocolate on top. You could also add a shot of Frangelico to the melted chocolate before drizzling, that would make it over the top fancy! Luckily I had to try all versions for testing purposes ;)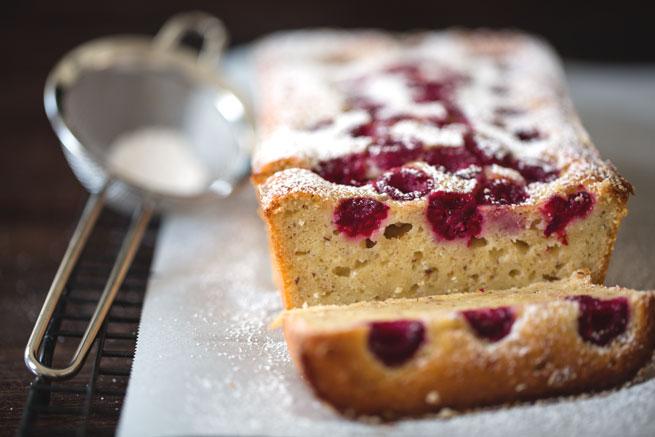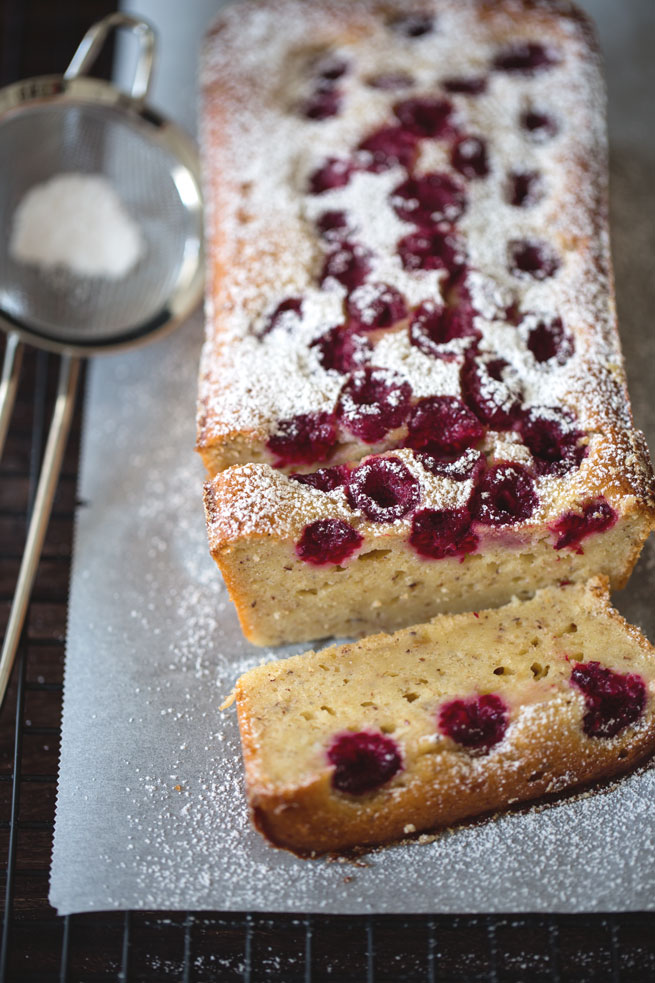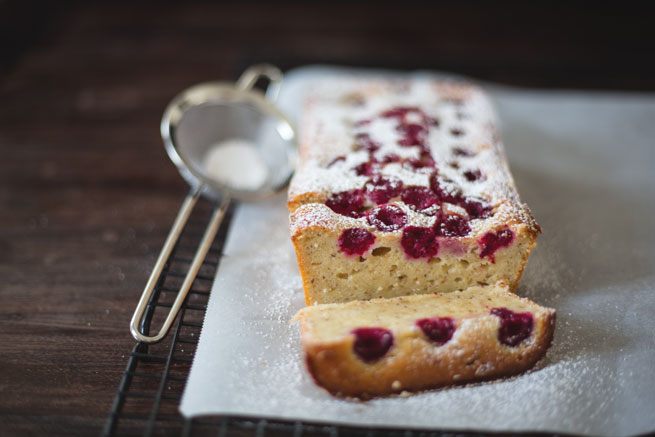 Frangelico Hazelnut Raspberry Cake
Recipe type:
dessert, cake
Ingredients
1 cup natural yoghurt (organic)
1 cup all-purpose flour (organic)
1 cup ground hazelnuts
pinch of salt
½ tsp baking powder
1 cup sugar
1 tsp vanilla extract or ¼ tsp ground vanilla
3 tbsp Frangelico (hazelnut liquor)
3 eggs (organic)
½ cup vegetable oil (organic)
100g fresh raspberries
Instructions
Preheat your oven to 180°C. Grease a loaf tin.
Add the yoghurt, flour, ground hazelnuts salt, baking powder and sugar to a mixing bowl. Mix it together until there are no lumps left. Add the oil, vanilla, eggs and Frangelico to the mixture and beat it until you are left with a shiny batter.
Scatter the raspberries on top and bake for 45 minutes or until a toothpick inserted comes out clean.
Dust with powdered sugar before serving.
Notes
I've used US cups to measure the ingredients.

This cake tastes also delicious with dark chocolate drizzled on top.
Raspberries and hazelnuts are a fantastic combination of flavors! This Frangelico cake is not only very simple to make but also very light and perfect for summer. It is made with a cup of yoghurt and only half a cup vegetable oil.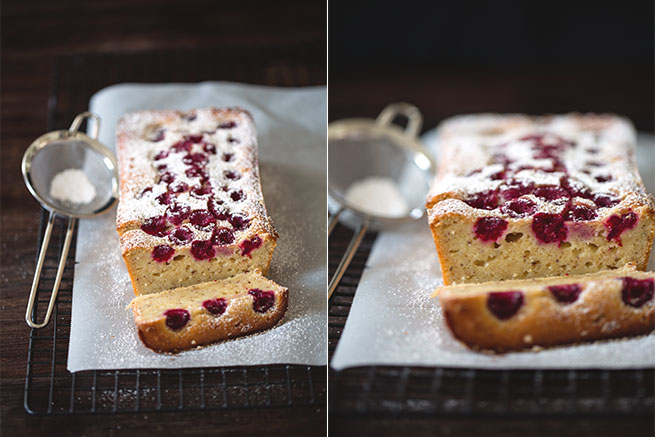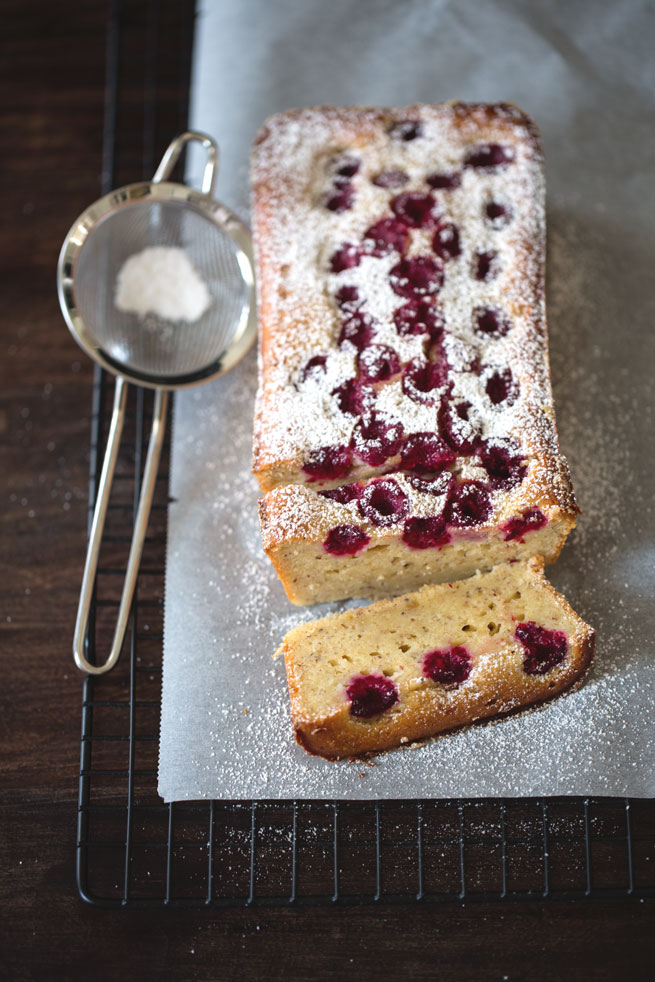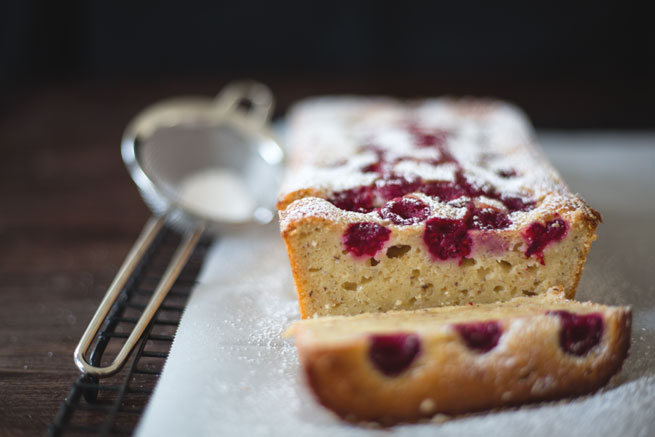 Have a wonderful week!
Xo Vicki