Frangelico Hazelnut Raspberry Cake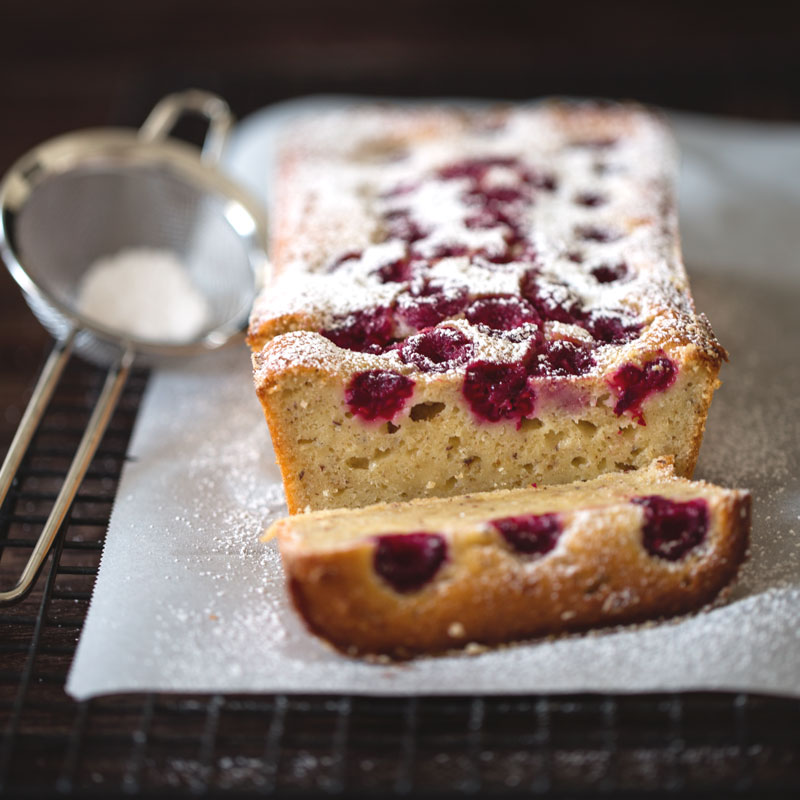 Recipe type:
dessert, cake
1 cup natural yoghurt (organic)
1 cup all-purpose flour (organic)
1 cup ground hazelnuts
pinch of salt
½ tsp baking powder
1 cup sugar
1 tsp vanilla extract or ¼ tsp ground vanilla
3 tbsp Frangelico (hazelnut liquor)
3 eggs (organic)
½ cup vegetable oil (organic)
100g fresh raspberries
Preheat your oven to 180°C. Grease a loaf tin.
Add the yoghurt, flour, ground hazelnuts salt, baking powder and sugar to a mixing bowl. Mix it together until there are no lumps left. Add the oil, vanilla, eggs and Frangelico to the mixture and beat it until you are left with a shiny batter.
Scatter the raspberries on top and bake for 45 minutes or until a toothpick inserted comes out clean.
Dust with powdered sugar before serving.
I've used US cups to measure the ingredients.

This cake tastes also delicious with dark chocolate drizzled on top.
Recipe by
Bowsessed™
at https://bowsessed.com/frangelico-hazelnut-raspberry-cake/