This is another recipe for all you marzipan lovers out there! :D
This is not a classic shortbread recipe but the cookies taste buttery, crumbly just like shortbread with a hint of marzipan. These cookies will melt in your mouth. The marzipan and drizzle of milk chocolate adds a festive flair to these lovely holiday treats.
You will need to chill the dough overnight, so if you are impatient, like me, make the cookie dough right now so that you can have delicious cookies tomorrow :D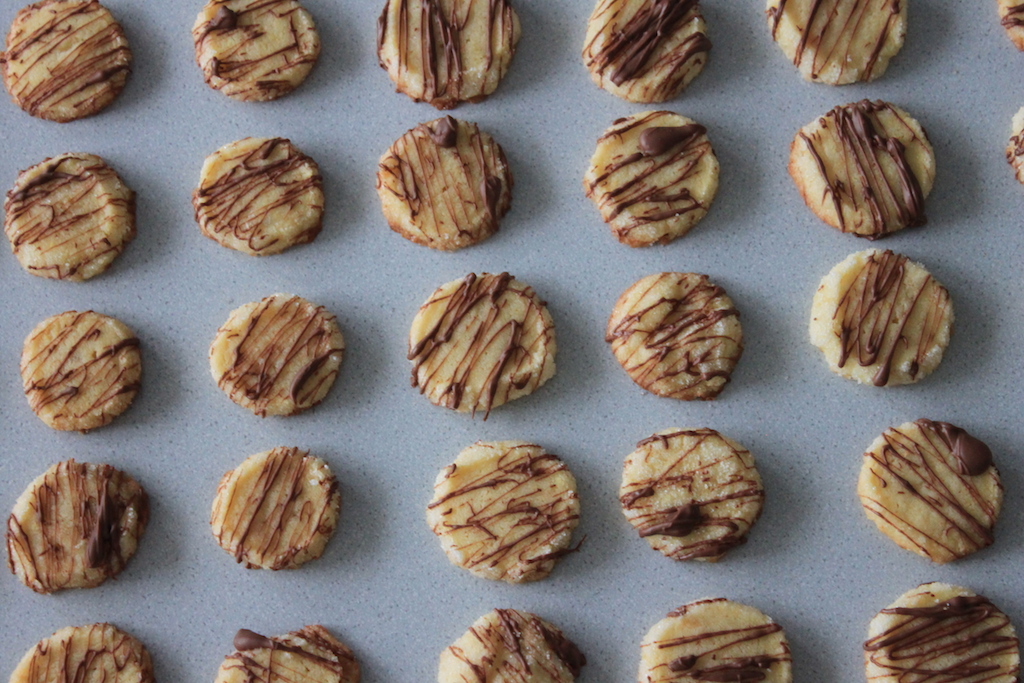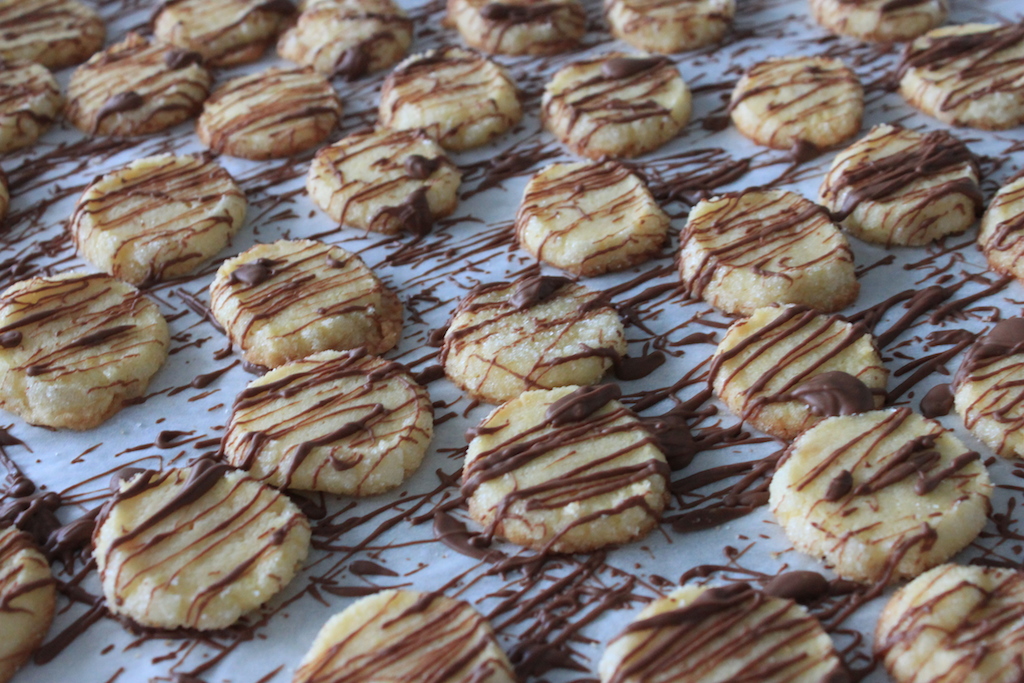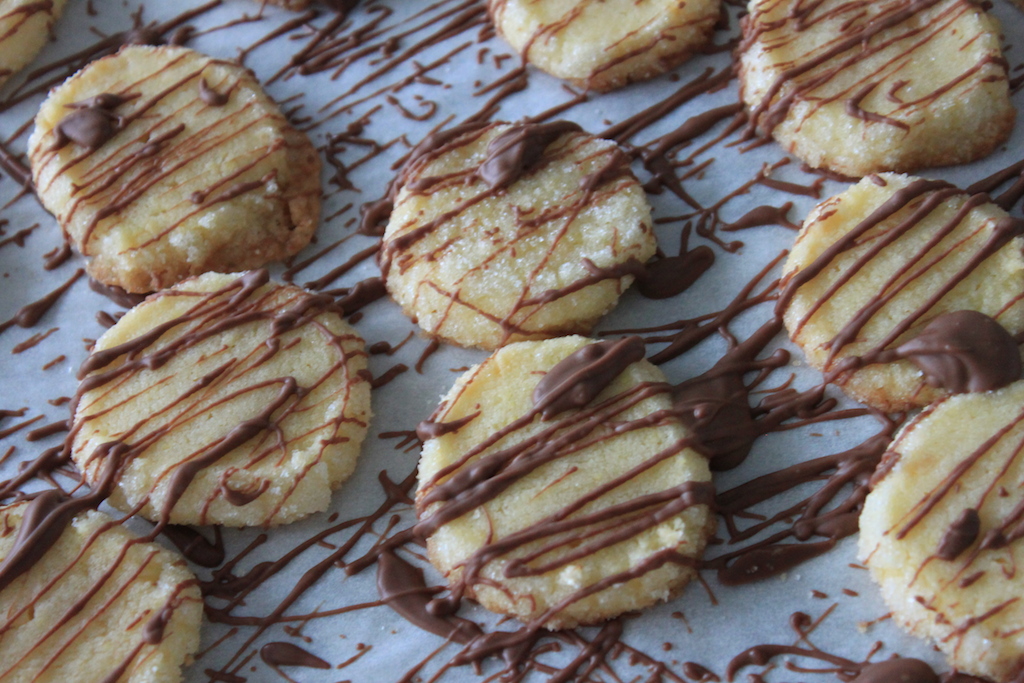 Marzipan Shortbread Cookies
2013-12-18 20:05:36
A buttery marzipan flavored cookie
For the cookies
250g all-purpose flour
25g corn starch
100g icing sugar
1 sachet vanilla sugar (about 8g)
200g unsalted butter, at room temperature
50g almond paste
1 egg yolk
1 tsp almond extract
1 egg yolk, beaten (for brushing)
granulated sugar (for rolling)
For the glaze
100g milk chocolate, chopped
Instructions
1. In a food processor with the paddle attachment, combine flour, corn starch, icing sugar, vanilla sugar, butter, almond paste, egg yolk and almond extract. Pulse until all ingredients are well combined and a smooth dough forms. Form the dough into equally sized rolls, about 3-4 cm in diameter. Wrap the rolls of dough in plastic and let them chill overnight.
2. The next day, preheat oven to 175°C and line baking trays with parchment paper. Unwrap the rolls and brush them with the beaten egg yolk. Pour some granulated sugar in a soup plate and roll the dough in sugar until just covered. Using a knife, cut the rolls into 1/2 cm thick slices. Place the cookies on the parchment paper and bake them 8-10 minutes. Let them cool completely before proceeding with the glaze.
3. For the glaze, melt the chocolate in a saucepan over simmering water. If the chocolate glaze is too thick, add a bit of vegetable oil. I used a dessert fork to drizzle the melted chocolate over the cookies. This can be quite messy, therefore I would recommend placing the cookies on parchment paper. Let the chocolate glaze set.
Notes
Cookies can be stored in airtight containers for a week.
You could also use semi-sweet or dark chocolate for the glaze.
Adapted from Krone Bunt 15/12/2013
Adapted from Krone Bunt 15/12/2013
Bowsessed™ https://bowsessed.com/
Xo Vicki