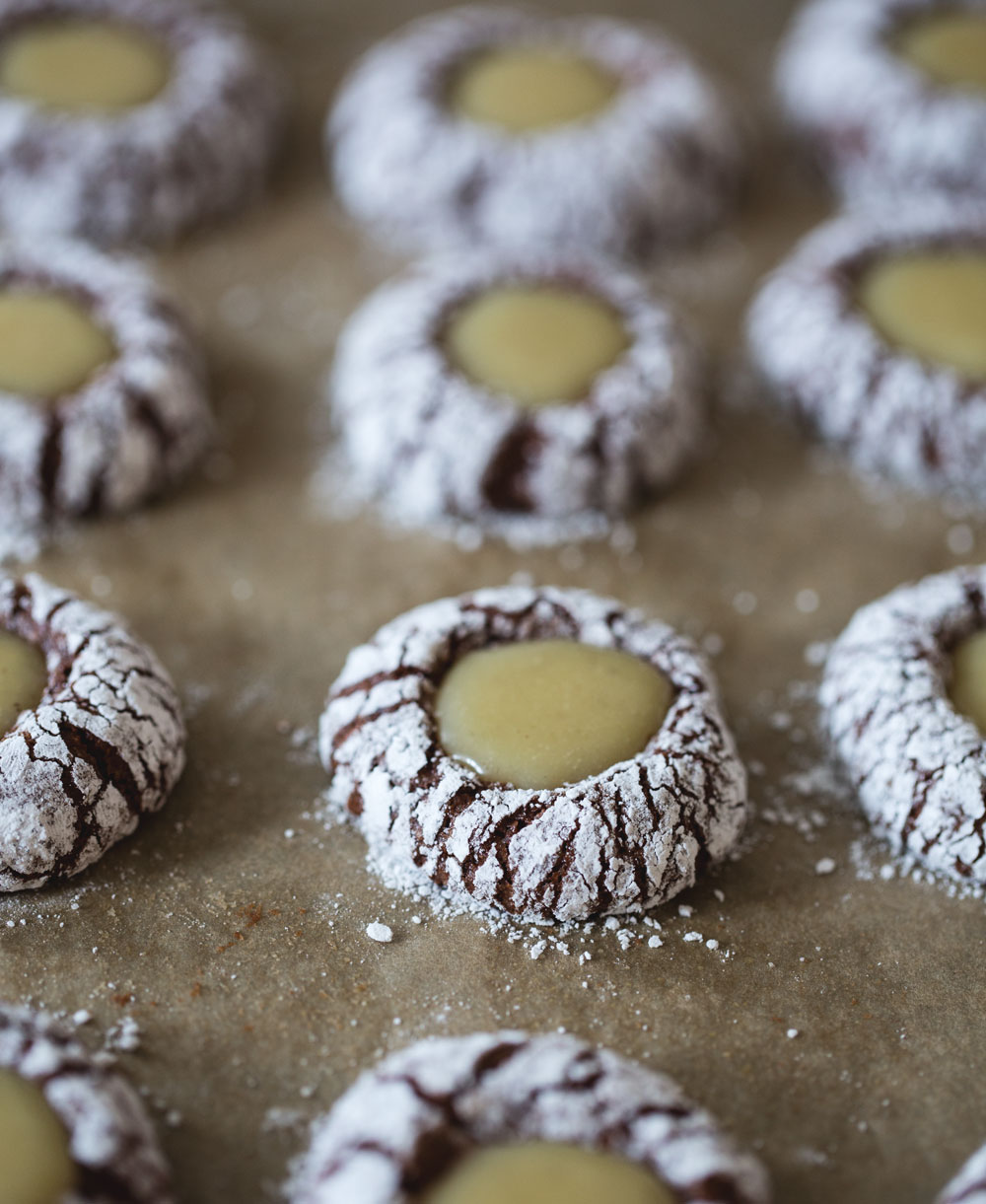 Wow today's recipe title is long! But you simply cannot shorten that much goodness ;) Continue Reading…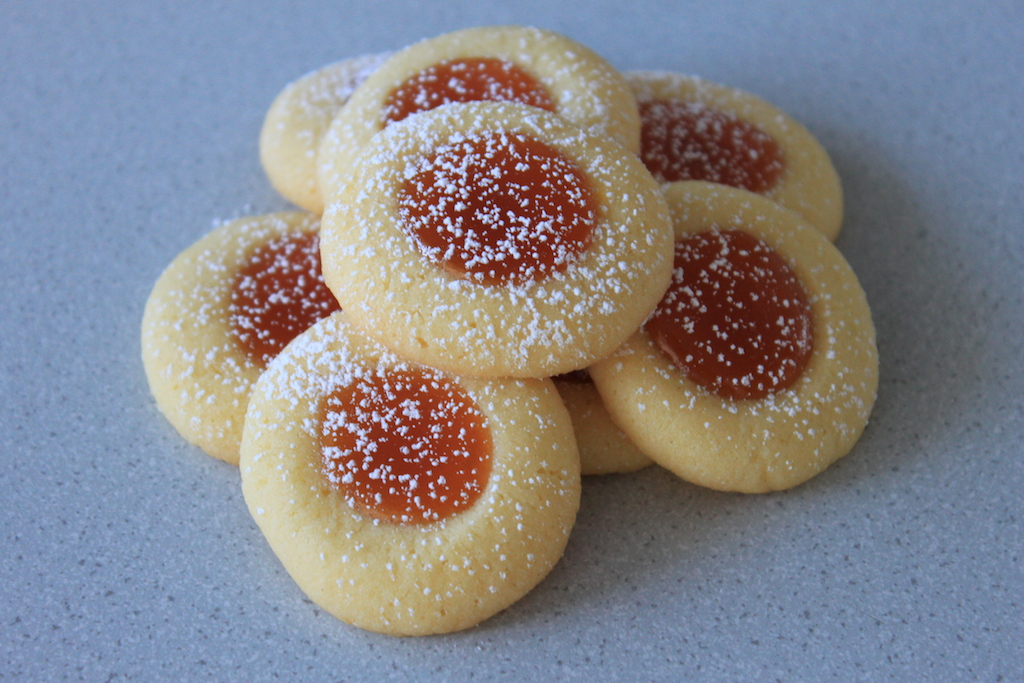 These thumbprint cookies are buttery soft and crumbly. Plus they have the perfect ratio of cookie dough and jam. The dough itself is not very sweet which complements well the tangy yet sweet taste of the jam. And the dark rum flavor adds a little something.
Thumbprint cookies are very easy to make and even if your 'thumbprint' is not perfect, once they are baked and filled you won't even notice it. If however you are like me, eat the ones that you find have imperfections ;) That is my personal rule!