All of you lovely people suffering from gluten allergy, who have been deprived of the amazing taste of chocolate chip cookies, here is your moment! ;) Apart from tasting simply delicious and being gluten-free these cookies will stay soft for days! Even if you are not on a gluten-free diet, try them you won't go back to 'normal' chocolate chip cookies! ;)
What else can make you happy on an ice cold, snowy winter day than chewy chocolate chunk cookies with a subtle nutty flavor. They are definitely healthier than classic chocolate chip cookies because they are not made with butter nor flour. The secret ingredient here is almond butter. If you want to make almond butter yourself you can find my step-by-step recipe here. Store-bought almond butter will work as well.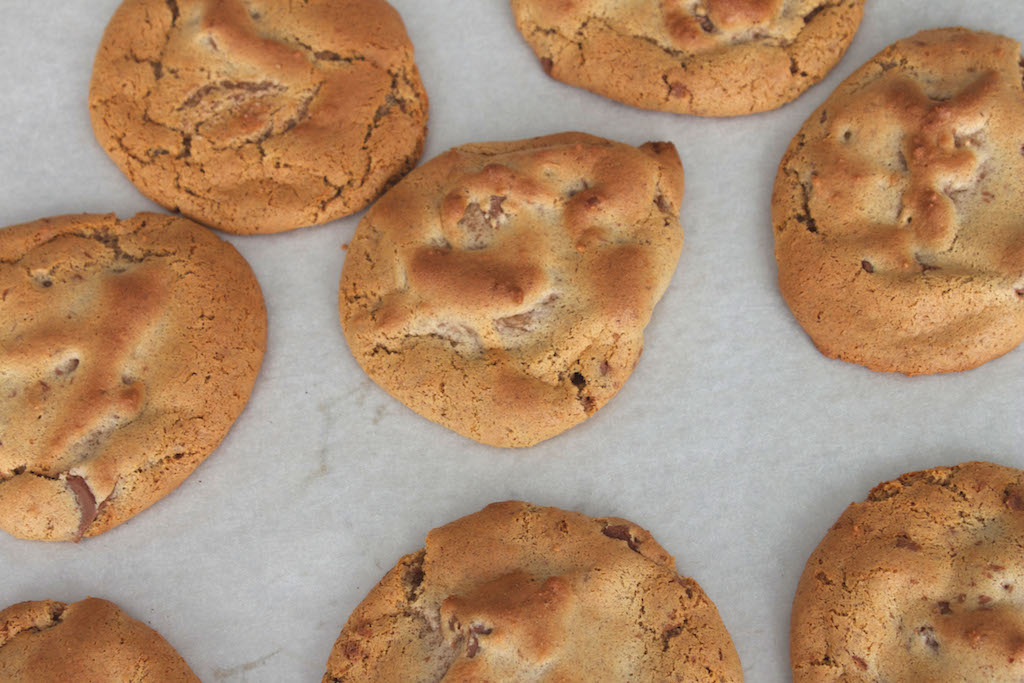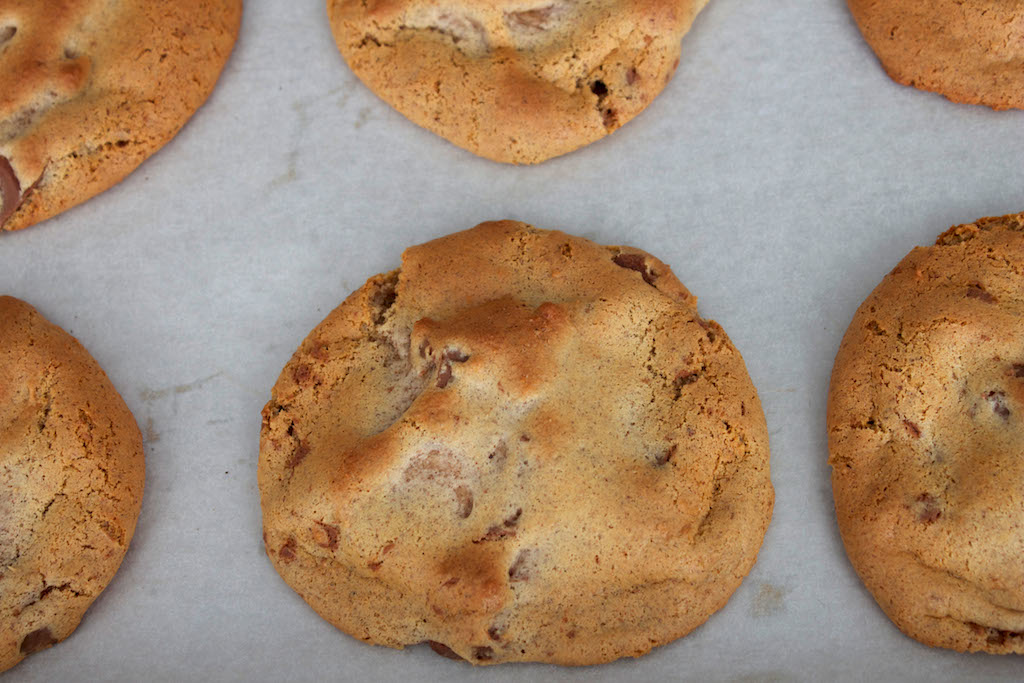 You can use any kind of chocolate you would like. I've also tried them with white chocolate and chopped macadamia nuts which was delicious as well. Although my favorite is still simple delicious milk chocolate (I use the brand Bensdorp).
Let me know if you give these bad boys a try ;) They sure won't have have a long 'shelf life'.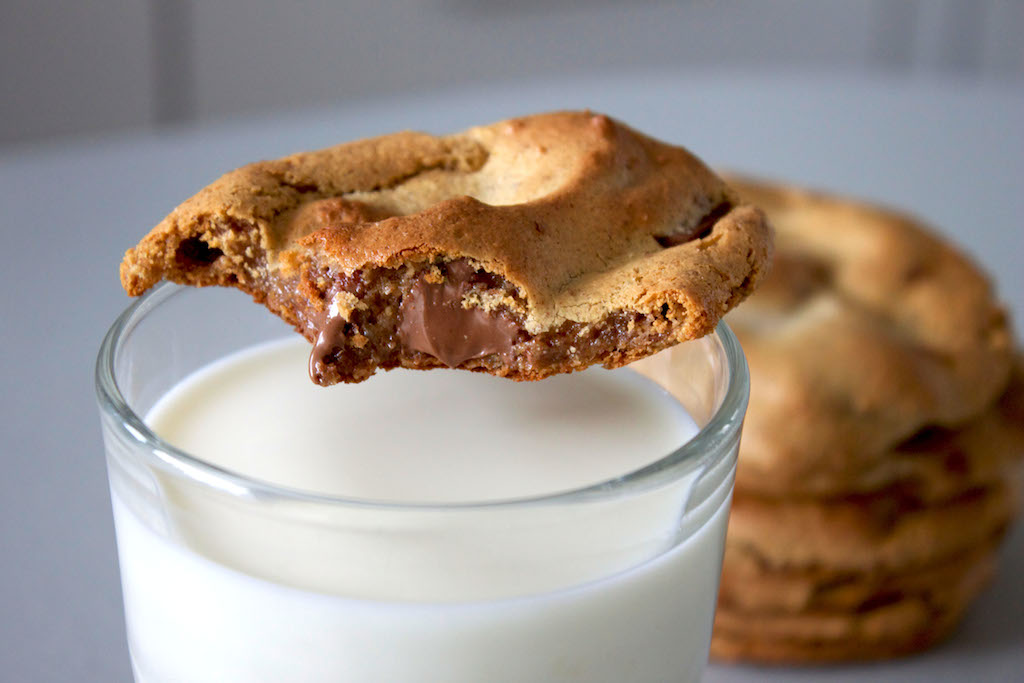 Tip: Pop your almond butter cookies in the microwave for a few seconds to ensure you have that 'golden' middle every time you bite into one of the cookies ;)
If you want a dairy-free milk option, you can make your own almond milk.
Almond Butter Cookies - Gluten-free
2014-01-26 20:12:31
A nutty, gluten-free version of classic chocolate chip cookies
Ingredients
200g natural almond butter (at room temperature)
125g brown sugar
1 egg
1 tsp baking soda
2 tsp vanilla extract or 1 tsp vanilla bean paste
pinch of salt
2 tbsp agave syrup or maple syrup
100g milk chocolate, chopped
Instructions
1. Preheat oven to 180°C. Line two baking trays with parchment paper.
2. Combine all ingredients except the milk chocolate. Using an electric mixer, mix on high speed until everything is well incorporated. The batter will be quite thick. With a wooden spoon, stir in the chopped milk chocolate. Drop about 1-2 tablespoons of batter on the parchment paper. Place cookies about 2-3 cm apart. Bake the cookies for 6-8 minutes until the cookies turn a light golden brown. Let them cool completely on the trays before removing them (otherwise they will fall apart).
Notes
Store the cookies in an airtight container, lined with parchment paper between each layer. They can be stored for up to a week.
Bowsessed™ https://bowsessed.com/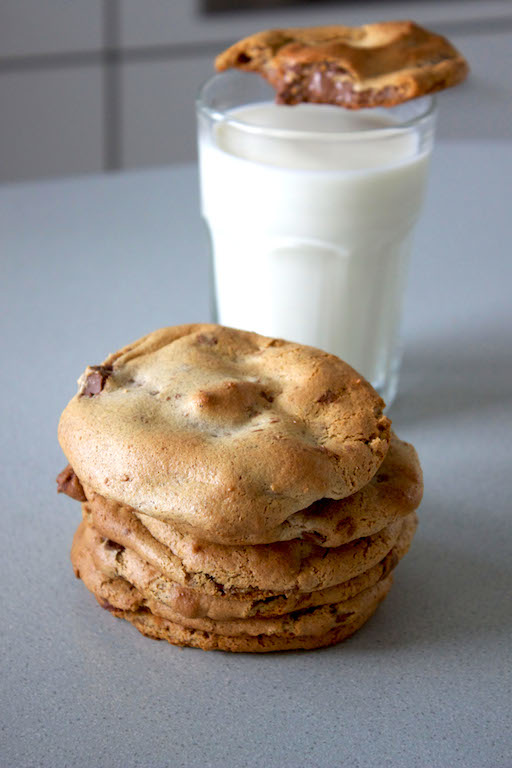 I like trying out new things with almond butter. Have you ever made a cake with almond butter or frosting? Would love to hear about your experiences with almond butter! Please comment below :)
Xo Vicki