So this recipe should have been up back in August. And I have two more that should have been online in July. Let's say technical difficulties are to blame for this delay. So while everyone else is already in fall, I'm still celebrating summer, at least in my kitchen. 
What do you do when your friends bring you a box of wild, handpicked blueberries? You could be healthy and eat them just as they are, or with some yogurt and granola for breakfast. Or you could bake a cake, a Blueberry Crumb Cake to be exact. What would you do? 
I think you guessed which option I chose. Cake is always the answer!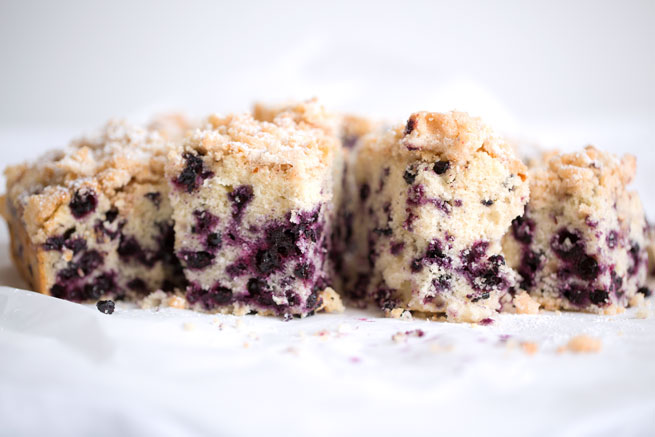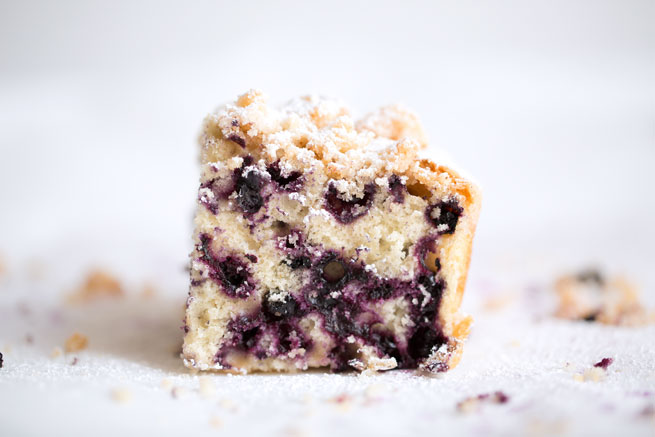 For the amount of butter used the cake turned out insanely moist and it is also perfectly crumbly. A lovely coffee cake that is not too sweet and the fresh blueberries give it some tartness. You can have it for breakfast, coffee, dessert, it works any time of the day. I have nothing more to add, other than I highly recommend that you make it yourself! ;)  

Blueberry Crumb Cake
A crumbly, moist coffee cake with lots of blueberries.
Ingredients
For the topping:
40g all-purpose flour (organic)
100g granulated sugar
1 tsp ground cinnamon
60g butter (organic), cold, cut into cubes
pinch of salt
For the cake batter:
240g all-purpose flour (organic)
2 tsp baking powder
pinch of salt
60g butter (organic)
150 granulated sugar
2 tbsp dark rum
2 medium-sized eggs (organic)
1 tsp vanilla extract
120ml whole milk (organic)
350g blueberries
25g ground almonds (organic)
Instructions
Preheat the oven to 175°C. Line a square 20 x 20 cm baking pan with parchment paper.
For the topping, in a bowl, whisk together the flour, sugar, cinnamon and salt. Add the cubes of butter and work it in with your hands until large crumbs form. Refrigerate the topping.
For the cake batter, whisk the flour, baking powder and salt together in a small bowl.
In a large bowl, cream the butter and sugar until it is pale and fluffy. Add the dark rum, eggs and vanilla extract and beat the batter until combined. Mix in the dry ingredients in three batches, alternating with the milk and beginning and ending with the flour. With each addition beat the batter until just combined. Using a spatula, carefully fold in the blueberries. Transfer the batter into the prepared baking pan and smooth the top. Sprinkle with ground almonds and the prepared streusel topping. Bake the cake for 40-45 minutes, or until a toothpick inserted comes out clean. Let the cake cool in the pan for 30 minutes before transferring to a wire rack. Dust the cake with confectioner's sugar before serving.
Notes
* Slightly adapted from Smitten Kitchen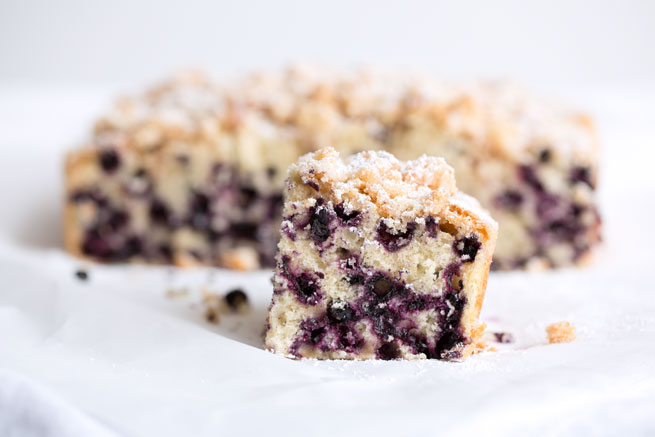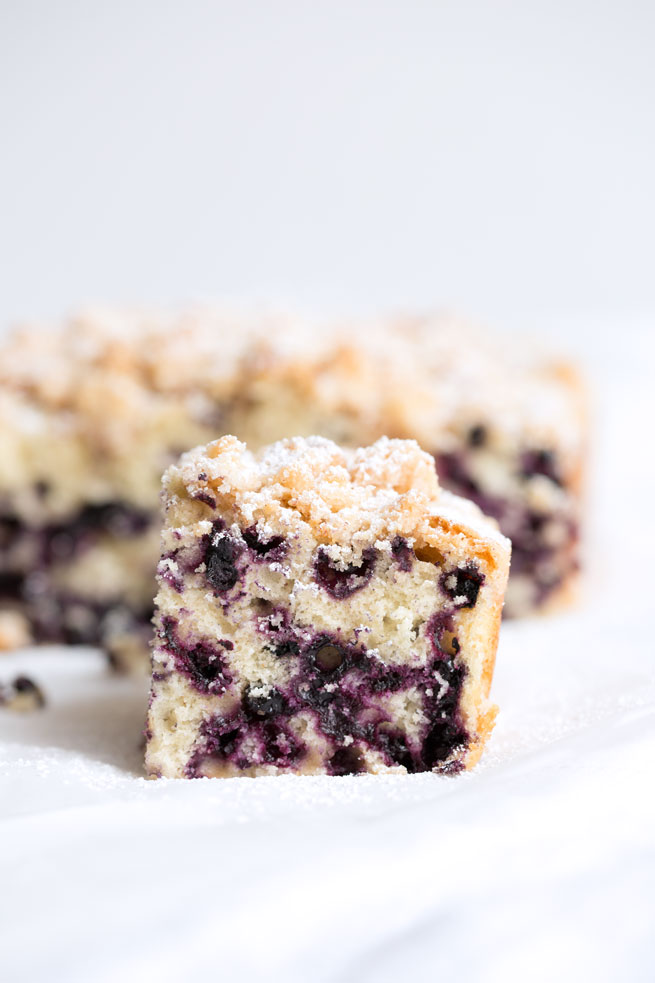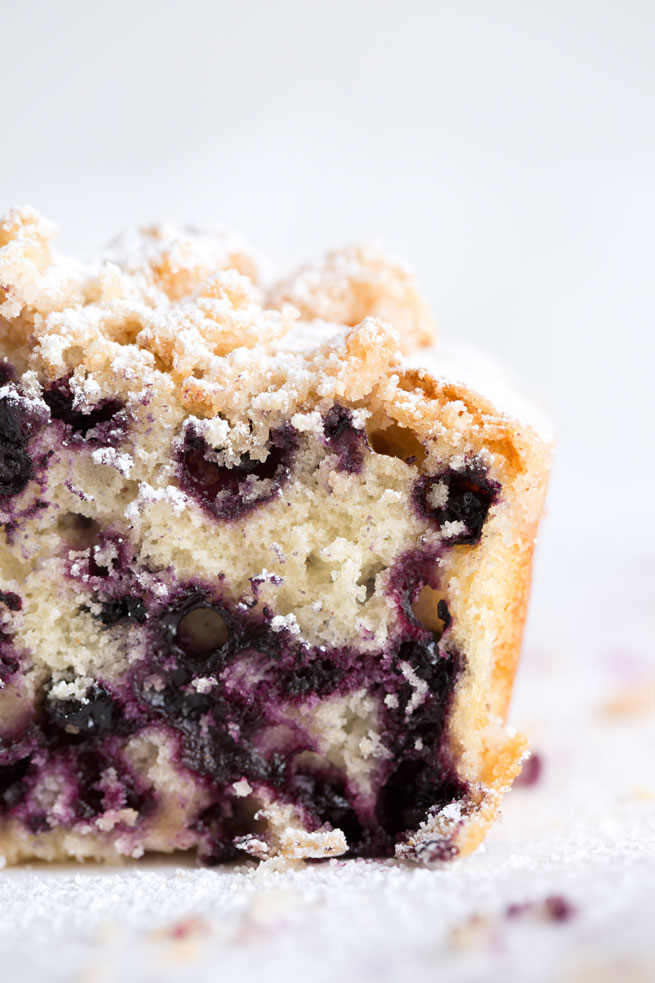 Are you excited for fall?
I'm torn because I can't wait to bake with more spices but I would also like the warmer temperatures to stay for a while longer!
Xo Vicki