I can't believe that it is already May! Where has the time gone?
I have spent the first day of May in the beautiful little town of Bad Reichenhall in Bavaria, Germany. We took a nice walk on this sunny day from the Austrian border of Salzburg to Germany.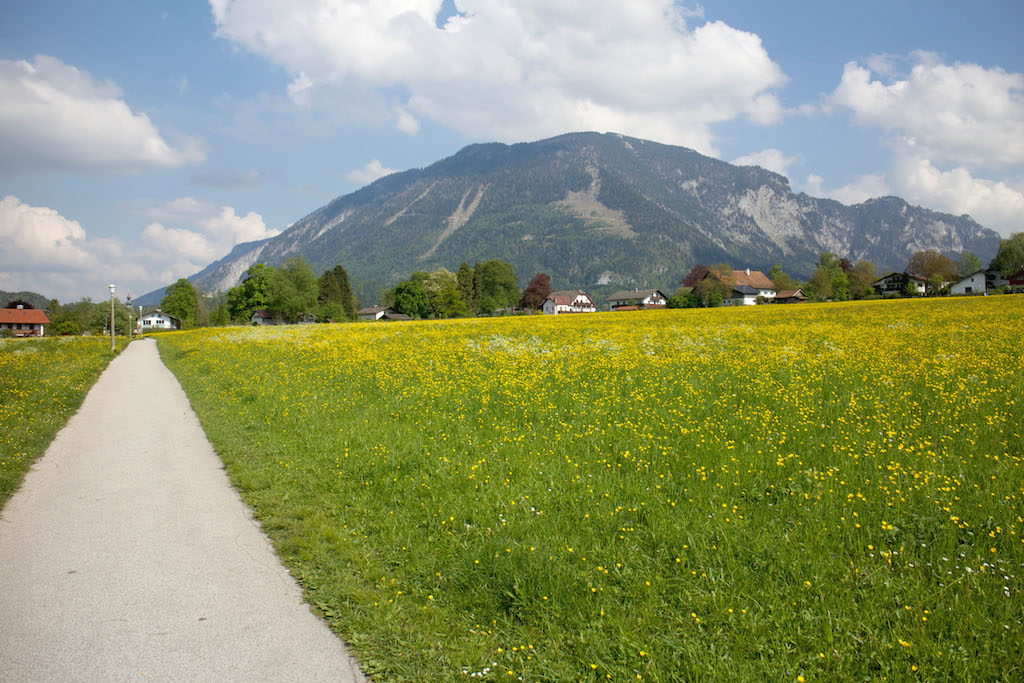 But why walk along the path if you can run through the fields?!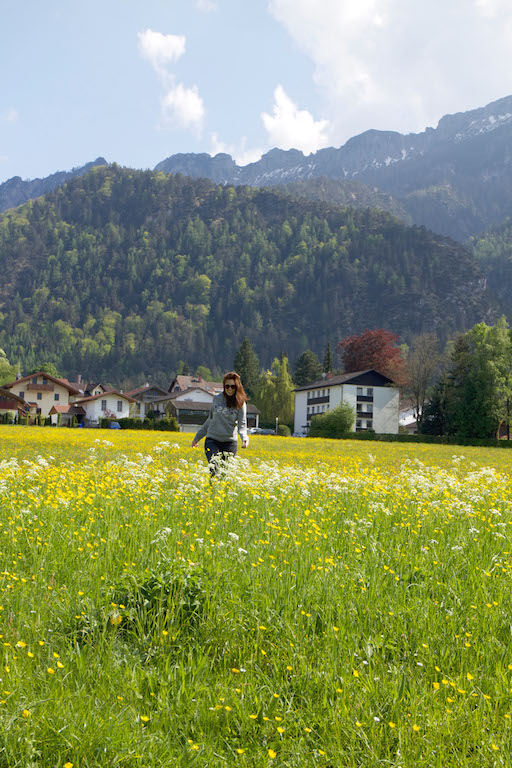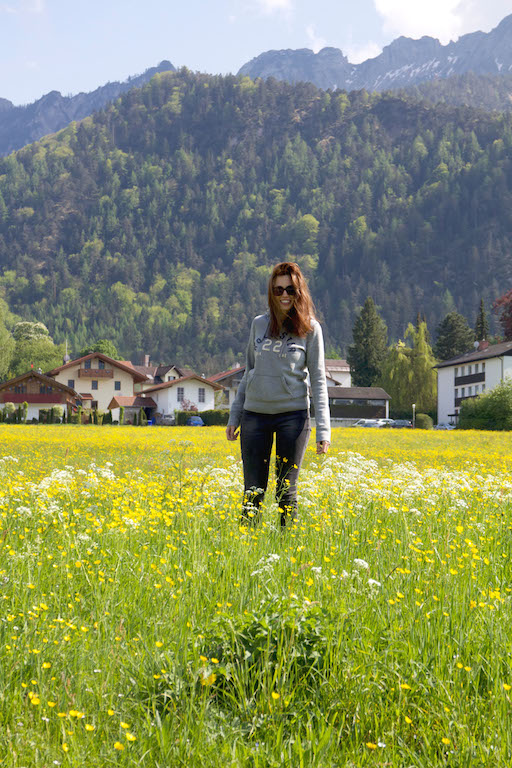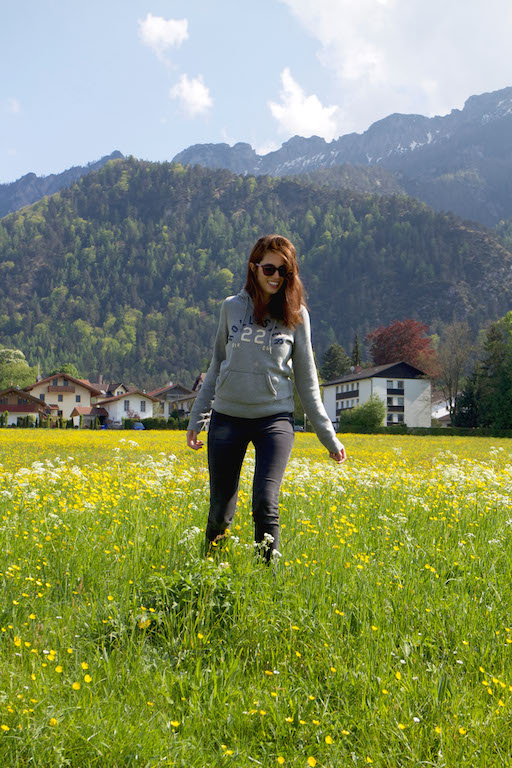 P.S. I was wearing my new favorite jeans from Uniqlo as seen in my April Favorites.
In Bad Reichenhall we stopped at the café Reber, which is famous for its delicious Mozartkugel, a chocolate truffle filled with marzipan and nougat. I sipped on a lovely Amadeus Spritz while soaking up the sun. It was delicious! A drink mixed with Prosecco, soda water, elderflower syrup and mint leaves, very light and summery. I'm planning on recreating it at home.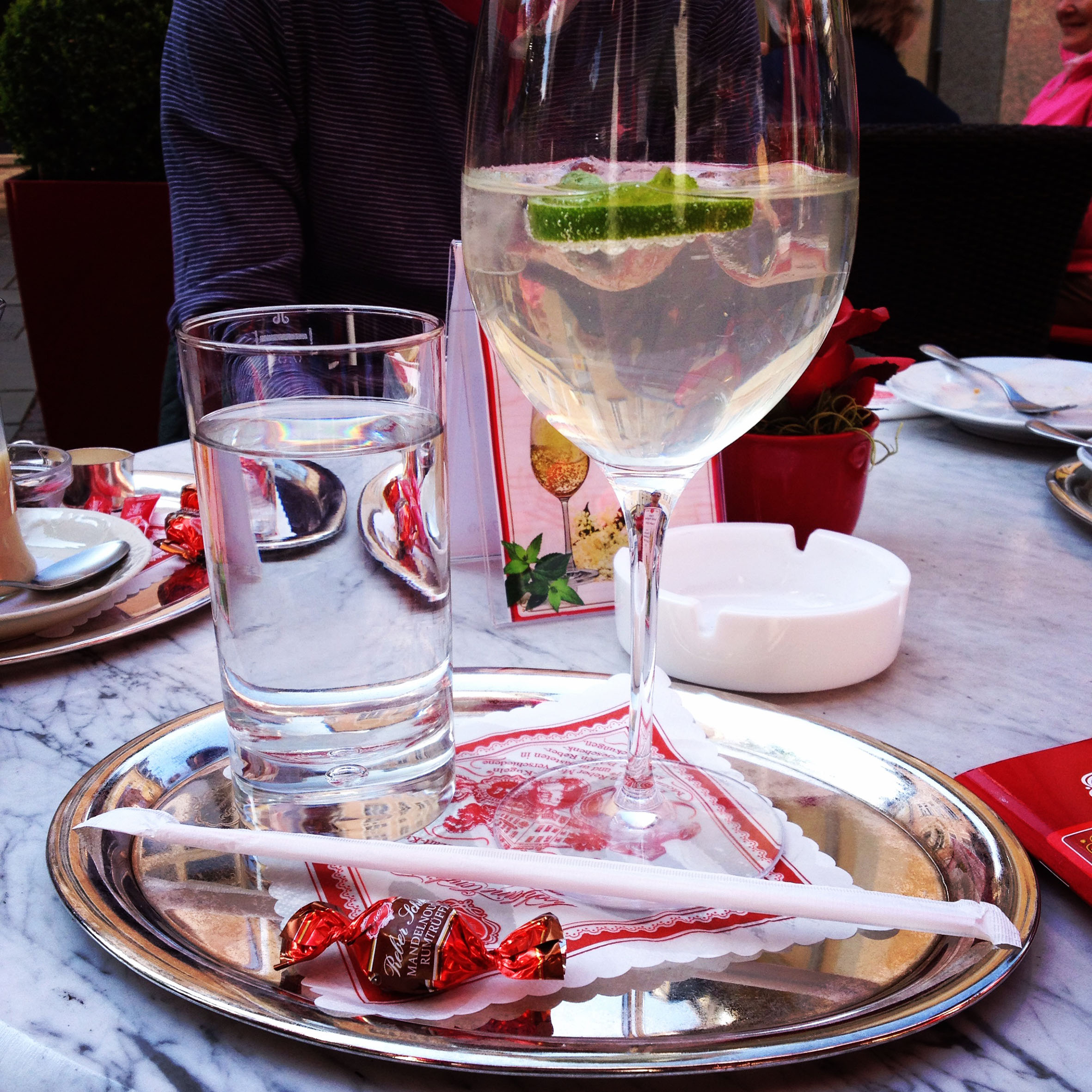 After a little chocolate truffle feast, we walked to the Königlicher Kurgarten which can best be translated as the 'Royal Spa Garden'. It is a beautiful park, great to relax and to let yourself unwind.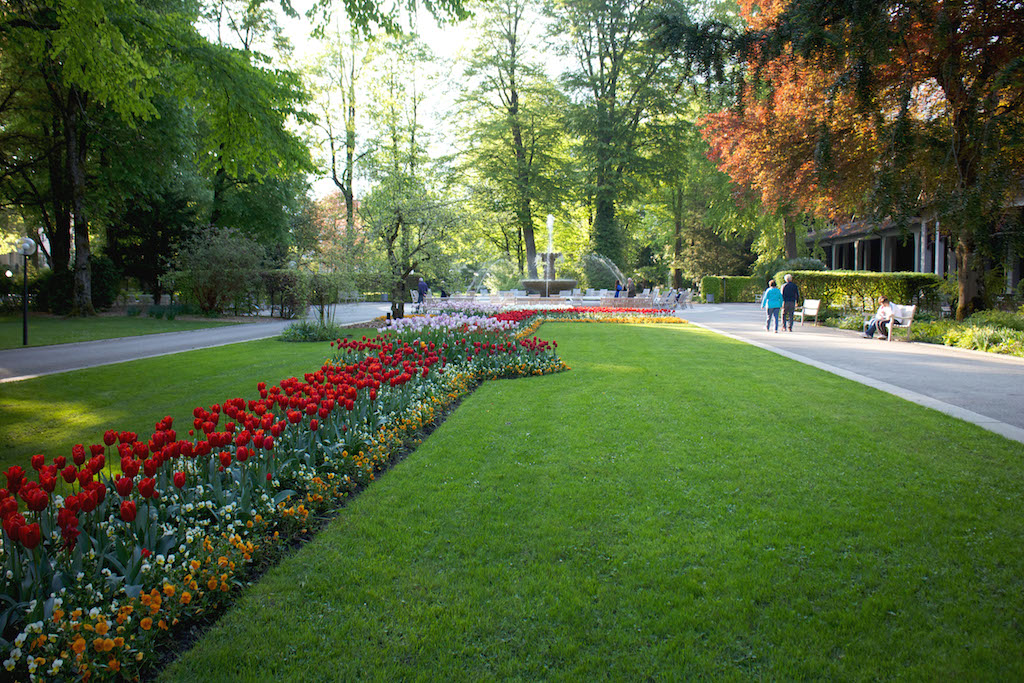 We walked over to the 'Gradierhaus' wanting to experience its refreshing effect. The 'Gradierhaus' is the world-largest open-air inhalatorium. I have no idea how it works exactly, but you basically walk along the house taking deep breaths.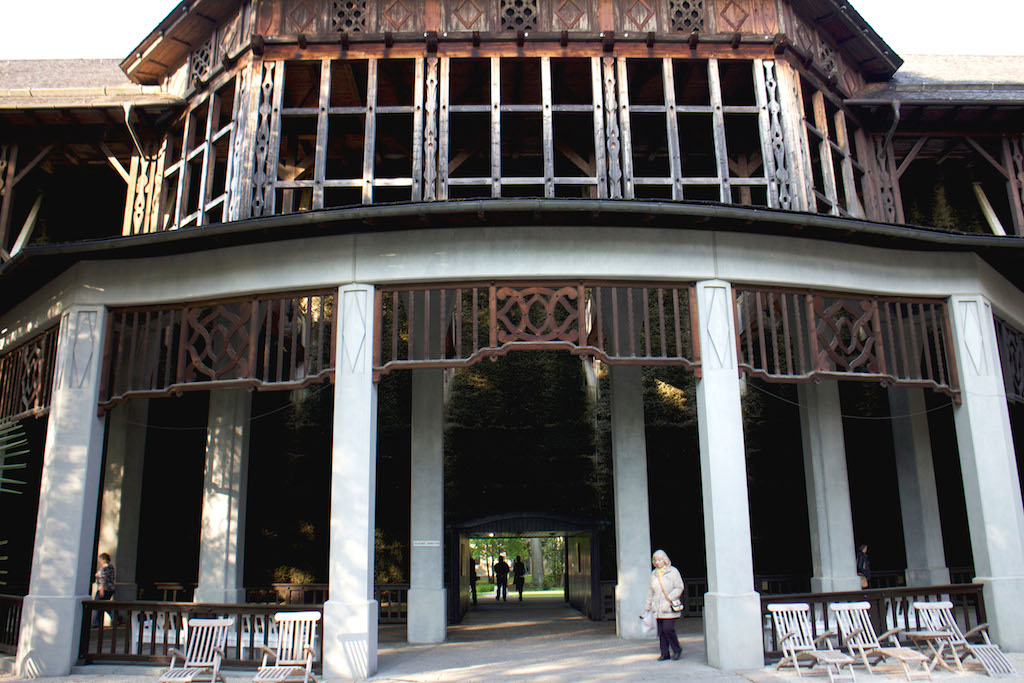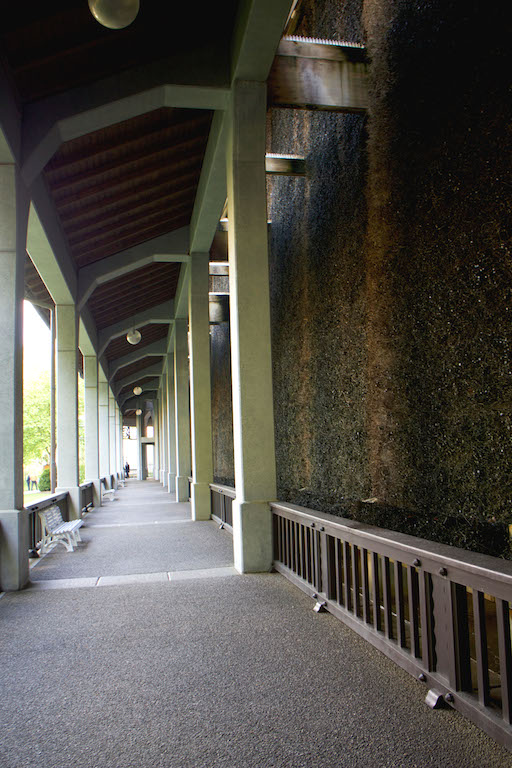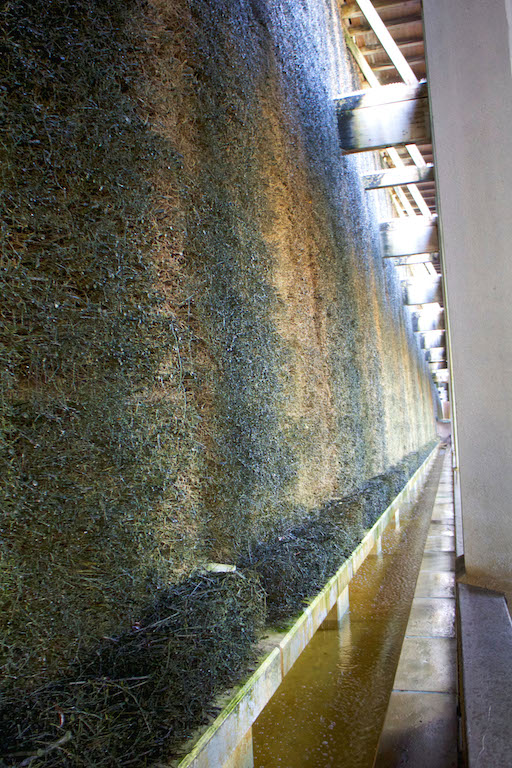 I found my perfect spot to relax. Can you guess where it was? ;)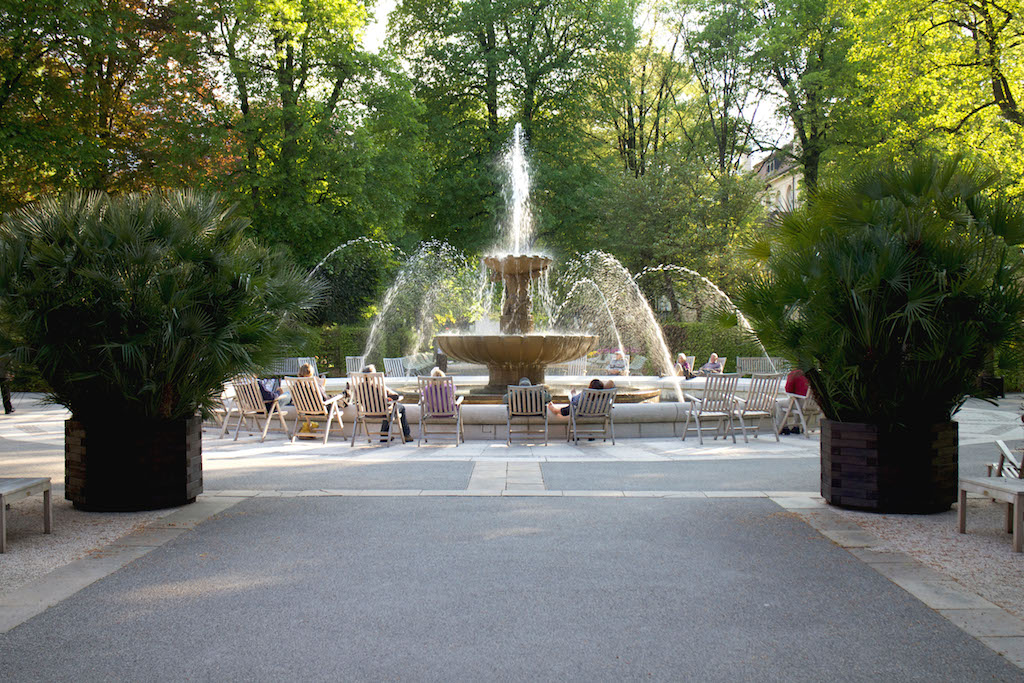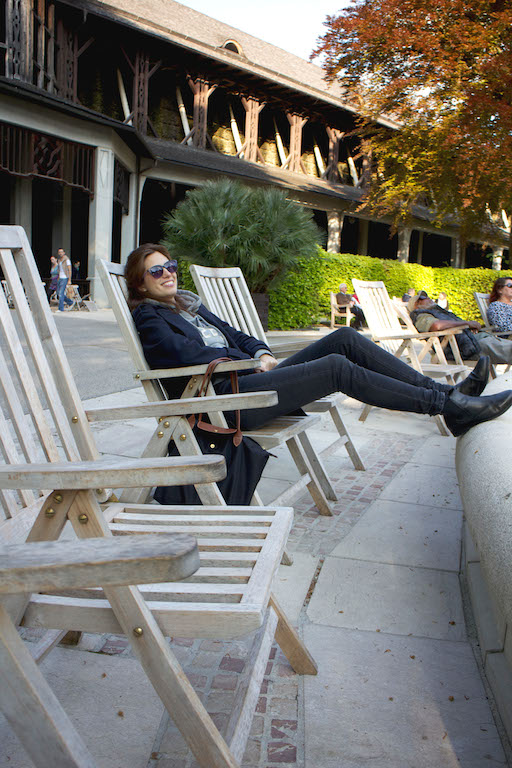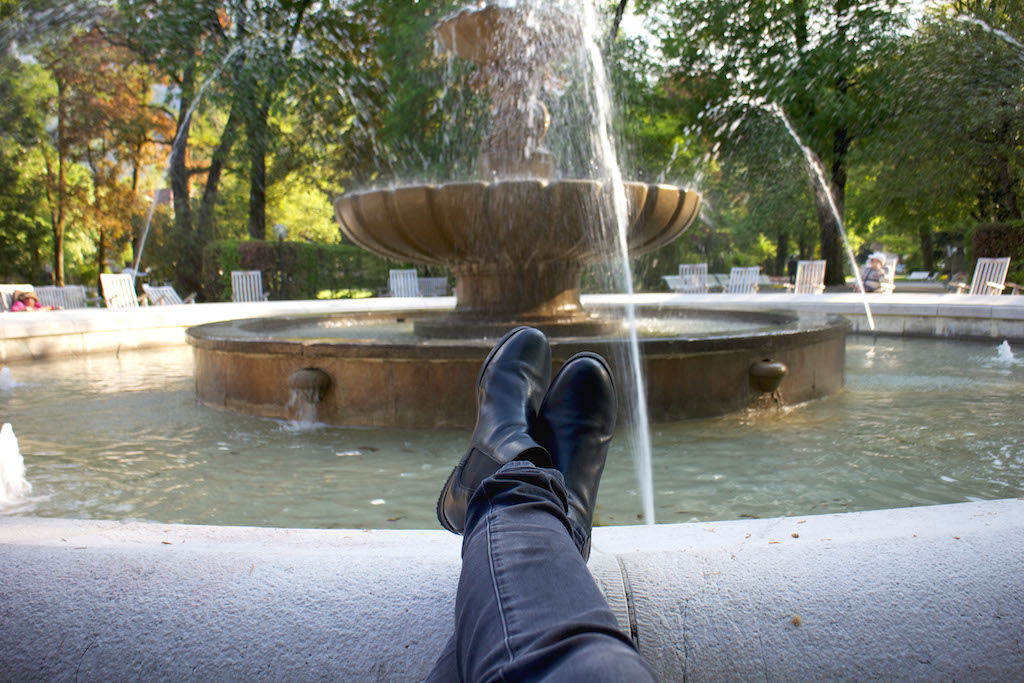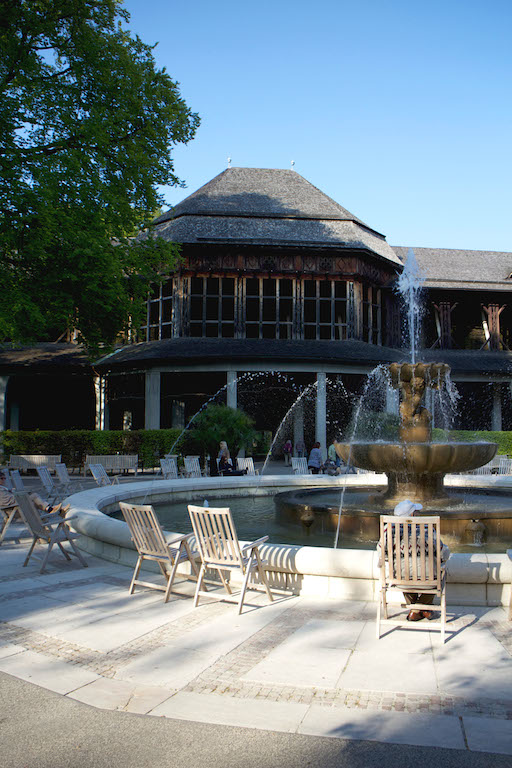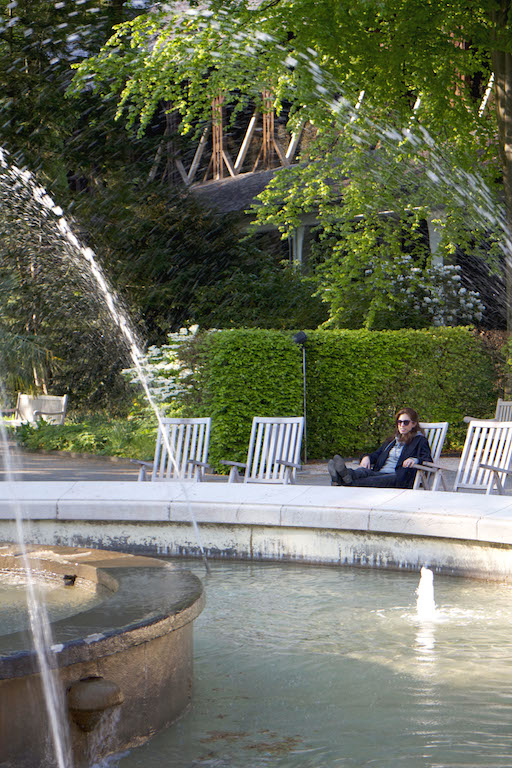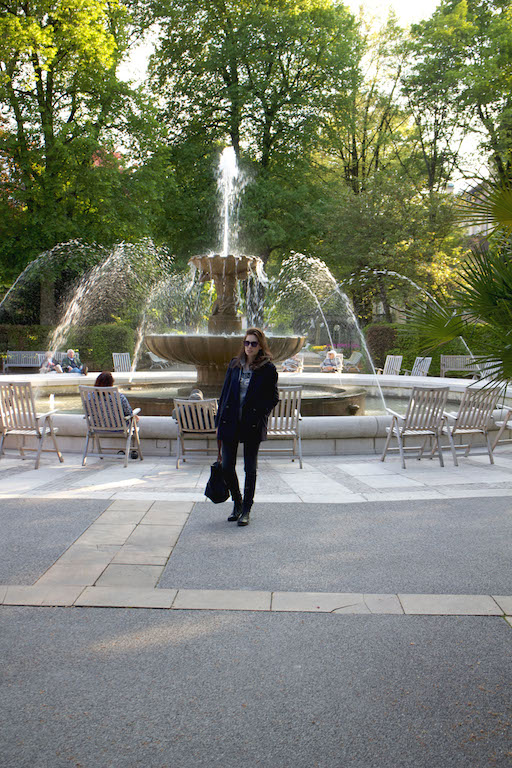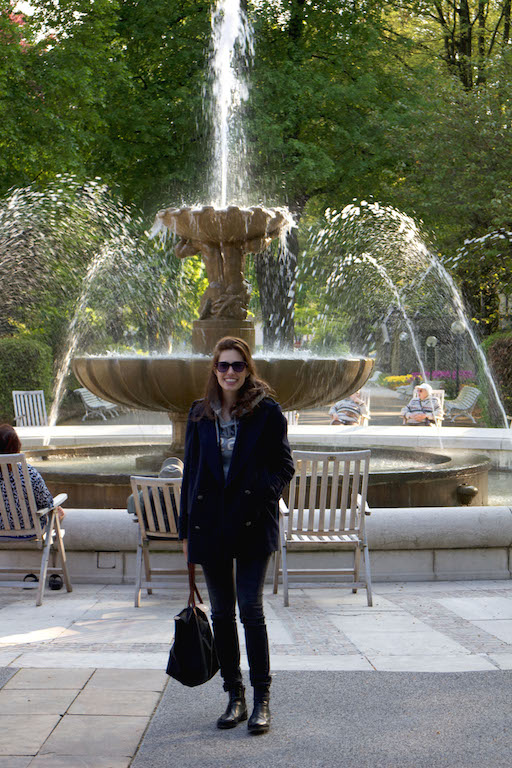 After lazily listening to the gentle purl of the water we were getting hungry. So we set out to one of our favorite Italian place in Bayerisch Gmain, Da Mario. I opted for a light meal and ordered the gratinated gnocchi :D Deliciously cheesy and the perfect ending to such a lovely day!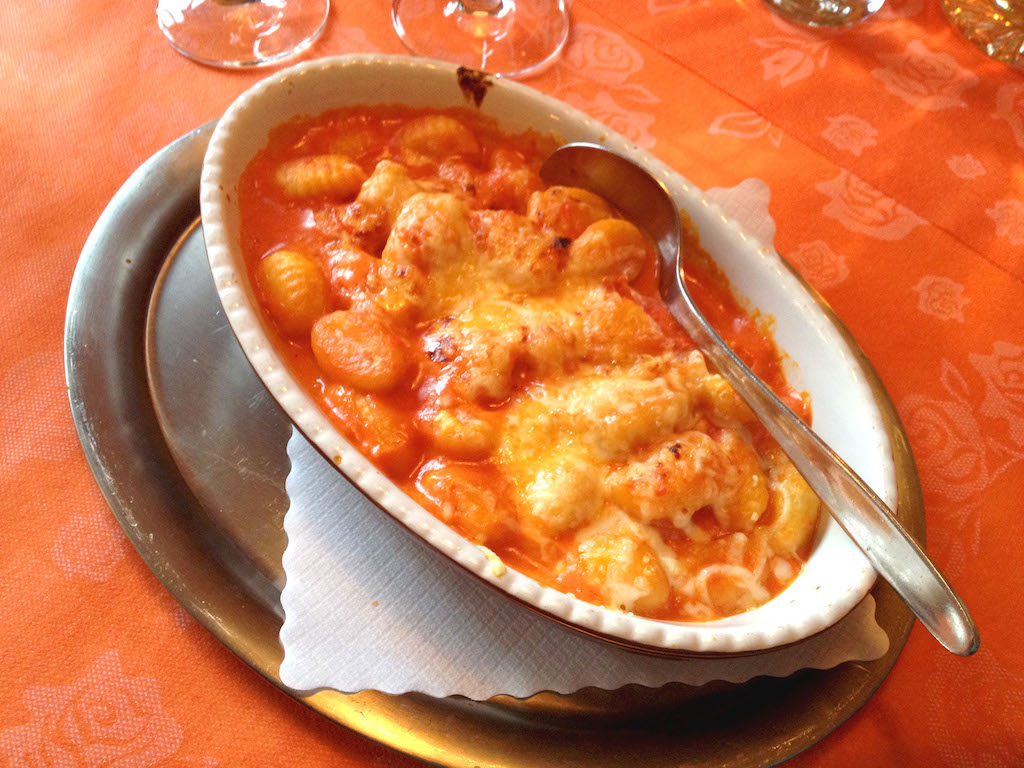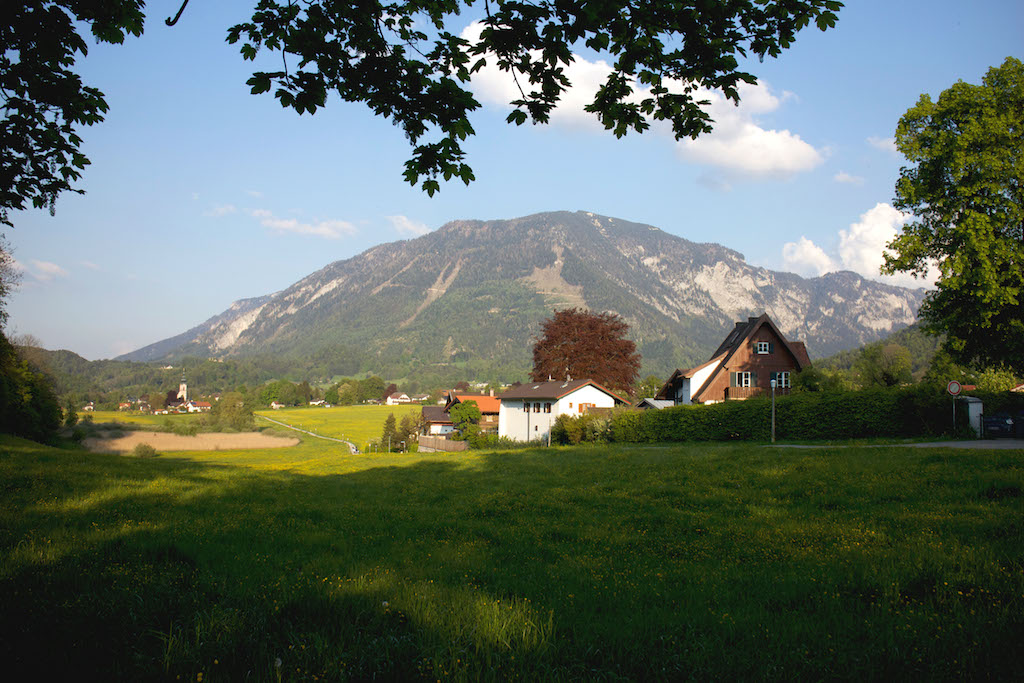 "Do not go where the path may lead, go instead where there is no path and leave a trail."
Ralph Waldo Emerson