This year we were very late with booking our summer vacation. We didn't have any idea where we wanted to go, we just knew we wanted sun, ocean and a nice hotel to relax. Luckily, months before I had signed up with the travel deal site Secret Escapes to receive their newsletter. I wasn't paying much attention to the emails I was getting from them, until one lazy Sunday morning in bed, I opened an email with their newest offers. And jackpot! I had found the perfect hotel for us on the island of Lanzarote, Spain.
A stylish double room with a private jacuzzi in a completely renovated hotel with two infinity pools, with half board for 100€/night! So where was the catch?! Turns out there was none! After double checking the dates to see if the hotel was really available for our specified week, we were good to go! I must add that because we booked so late it was a bit tricky to find affordable flights.
So after this very long intro, I'm sure you are eager to know how our trip was?
It was perfect and everything we had hoped for! Upon arriving at the Barcelo Teguise Beach we received an upgrade and got a beautiful room with ocean view and a jacuzzi on the balcony! The next week was spent sleeping by the pool on luxurious white leather lounge beds, eating and sipping cocktails. The only things one should do while on vacation!
There was only one drawback that could have been better at the hotel and that was the food. I should add that I'm quite picky in that field! While it was great to be able to eat freshly prepared fish at dinner every night, the side dishes could have been better! They were mostly only lukewarm and very greasy.
We weren't looking for an adventurous vacation. We rented a car for one day to drive to the black lava beach but as we were driving there, the paved road abruptly ended and we were scared that our more than humble car wouldn't make the last 30 minutes on the unpaved road. So we retreated back to our trusted hotel pool! :D Lesson learned: Never take the cheapest rental car!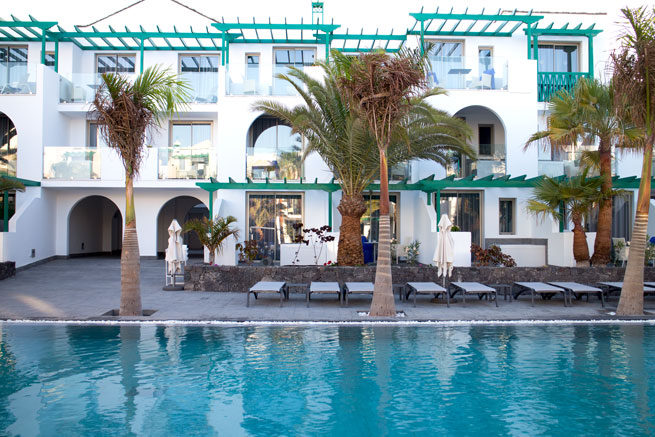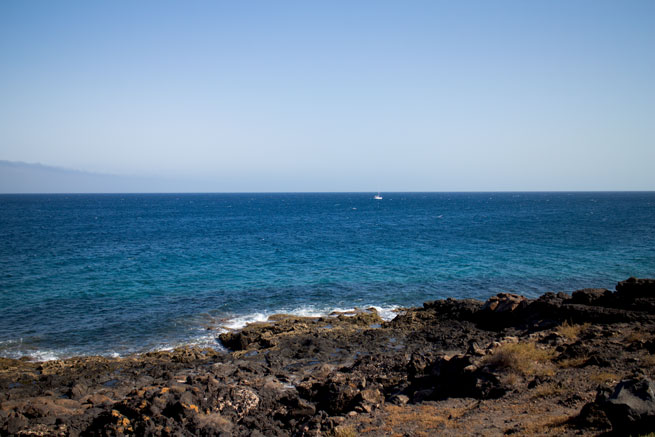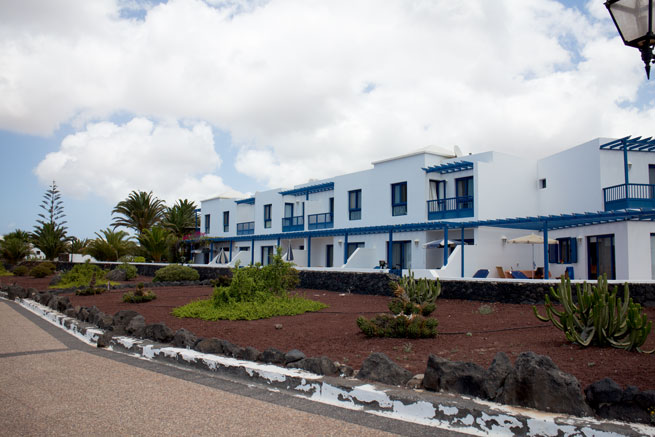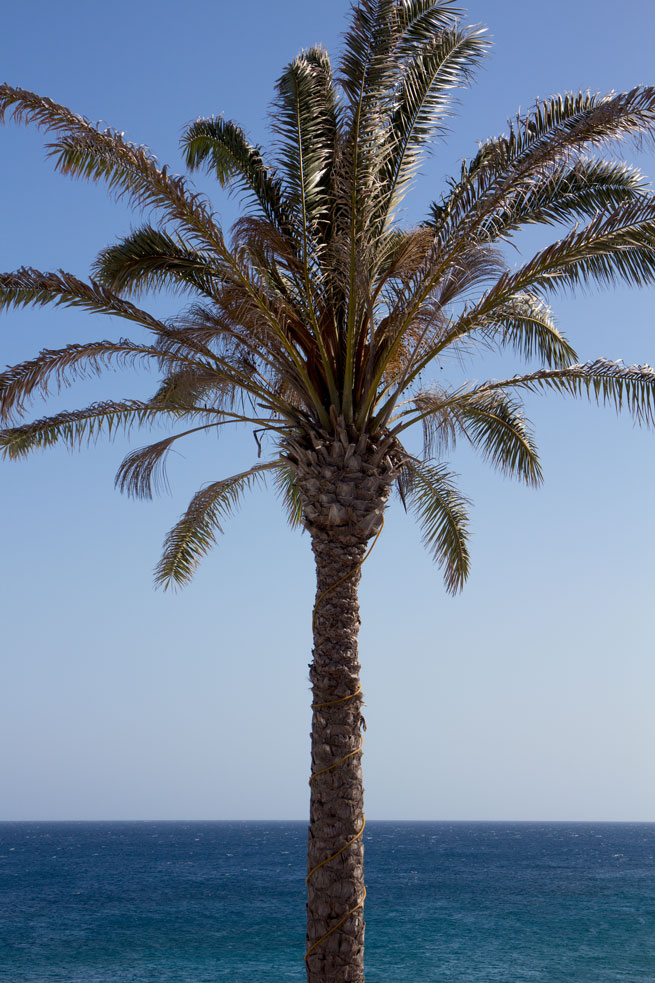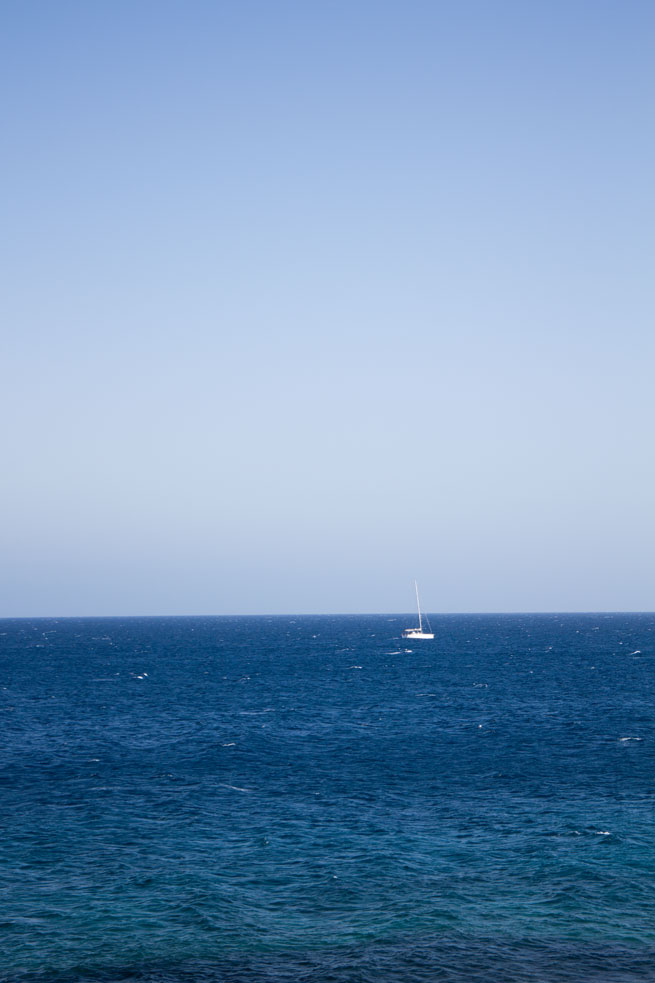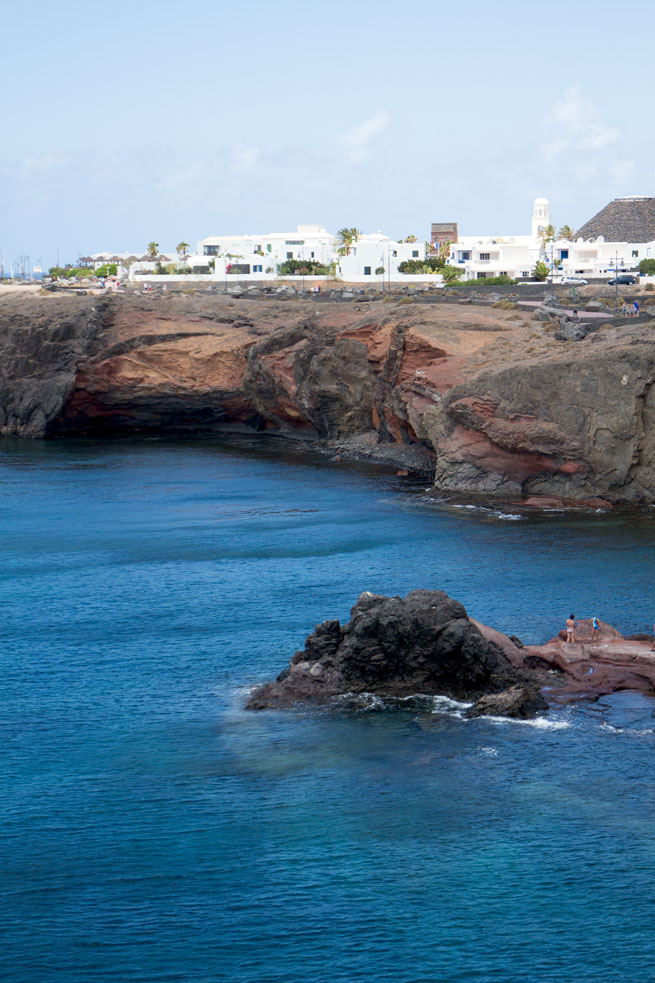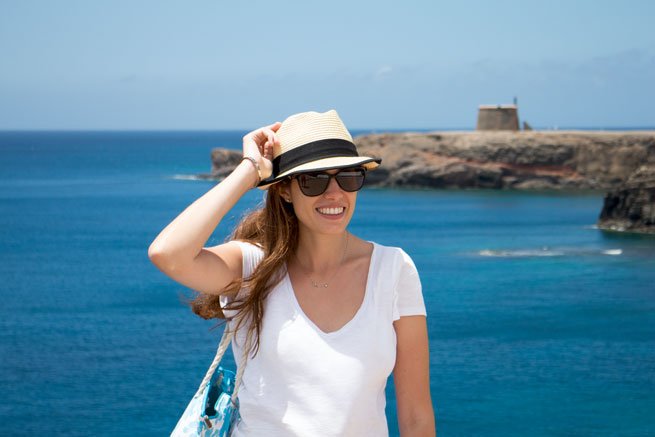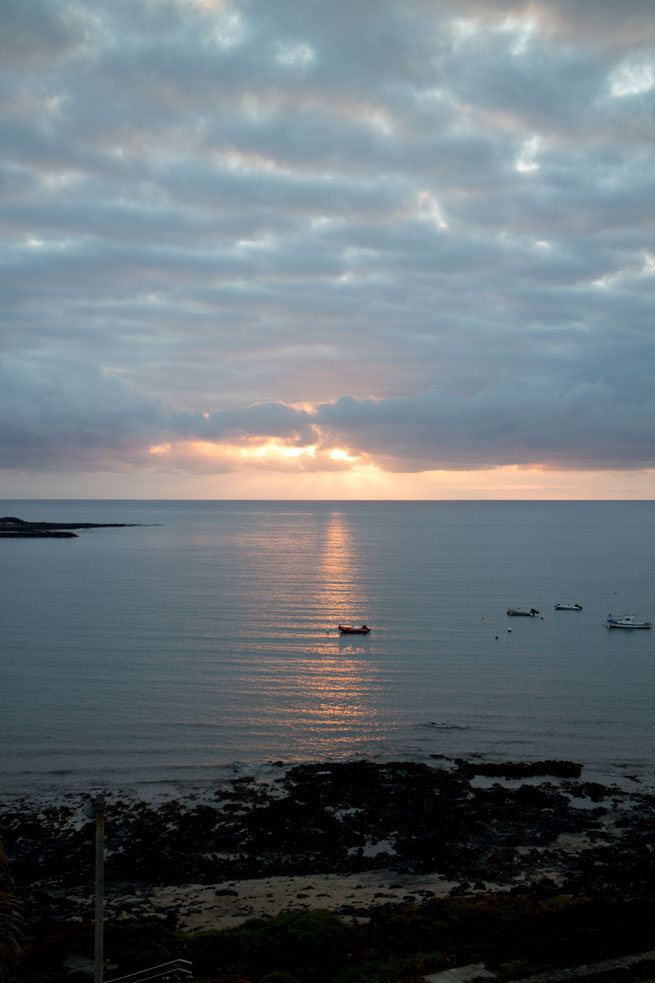 The day before we left, I woke up early to watch the sun rise. Watching the sun slowly peak out over the horizon and glistening over the blue water was just magical. The splashing of the water and watching the colors change in the sky was peaceful and inspiring.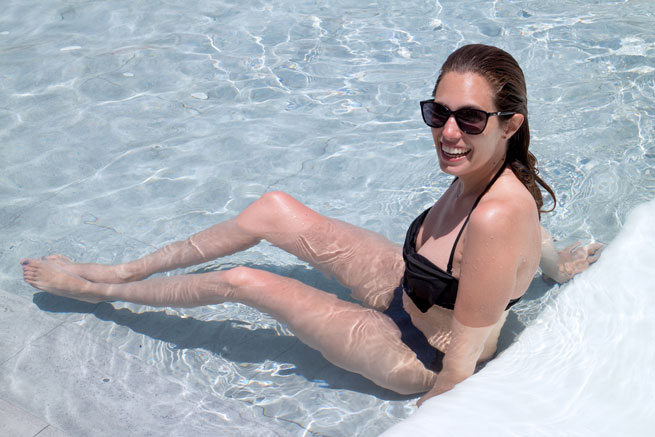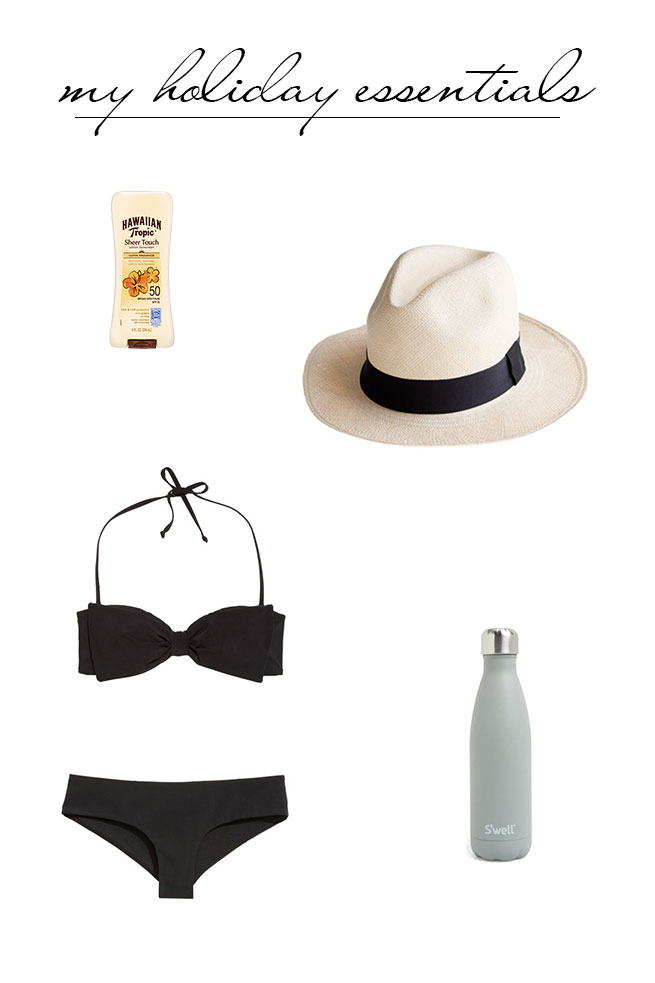 1. sunscreen: Hawaiian Tropic | 2. hat: J.Crew | 3. bikini top: H&M | 4. bikini bottom: H&M | 5. bottle: Swell
Xo Vicki