Healthy Chocolate Granola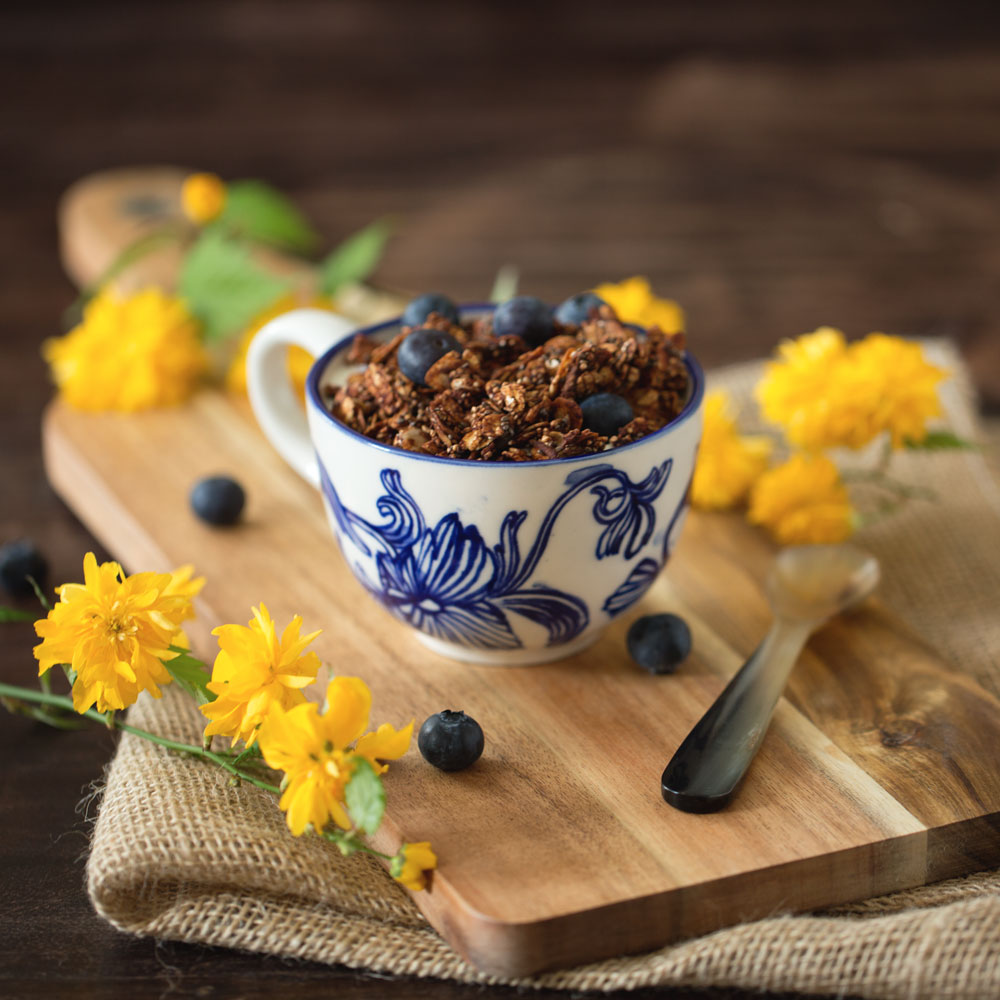 50g pitted dates (organic)
100ml water
1 tsp ground cinnamon
pinch of salt
2 tbsp unsweetened cacao (organic)
2 tbsp coconut sugar (organic), optional
20g coconut oil (organic), melted
150g old fashioned oats (organic)
20g sliced almonds
2 tbsp chia seeds (organic)
2 tbsp popped amaranth (organic)
Preheat oven to 150°C. Line a baking tray with parchment paper.
In a small sauce pan, combine pitted dates and water. Cook until the dates are soft and can be broken up into pieces. Add the cinnamon, salt and cacao and puree until the paste is smooth. If you want your granola to be sweeter, add 2 tbsp of coconut sugar. This step is optional. Stir in the melted coconut oil.
In a large bowl, combine the oats, sliced almonds, chia seeds and popped amaranth. Pour the date paste over the oats and stir until evenly coated.
Place the granola on the prepared baking tray and bake for 40 minutes, stirring and breaking up large pieces in between.
Store in an airtight container at room temperature.
You can add dark chocolate chips for extra chocolate flavor.
Recipe by
Bowsessed™
at https://bowsessed.com/healthy-chocolate-granola/