Potato Flammkuchen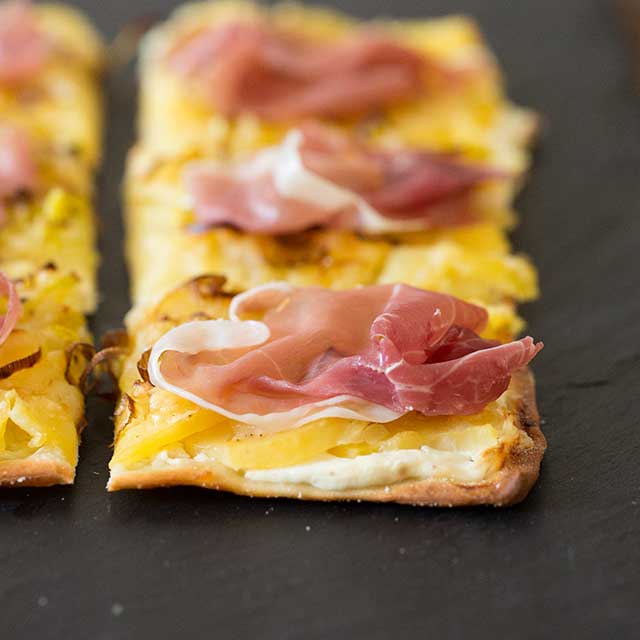 1 store-bought Flammkuchen dough, 40x24 cm (I used Tante Fanny)
4 potatoes (about 500g), cooked and peeled
100g sour cream
100g low-fat curd cheese (quark)
1 tbsp cream cheese
1 tbsp greek yogurt
lemon juice
salt & pepper to taste
100g swiss cheese, shredded
½ leek stick, cut into rings
6 slices prosciutto
Preheat the oven to 220°C. Line a baking tray with parchment paper.
In a bowl, mix together sour cream, curd cheese, cream cheese, greek yogurt, lemon juice and salt and pepper.
Cut the peeled potatoes in thin slices. If you can, use potatoes from the day before.
Lay the dough on the prepared baking tray. Spread the sour cream mixture on the dough and cover it with potato slices. Sprinkle the cheese on top and garnish with the leek rings. Season with some more pepper and bake it for 15 minutes. Garnish with slices of prosciutto before serving.