Lemon Drizzle Cake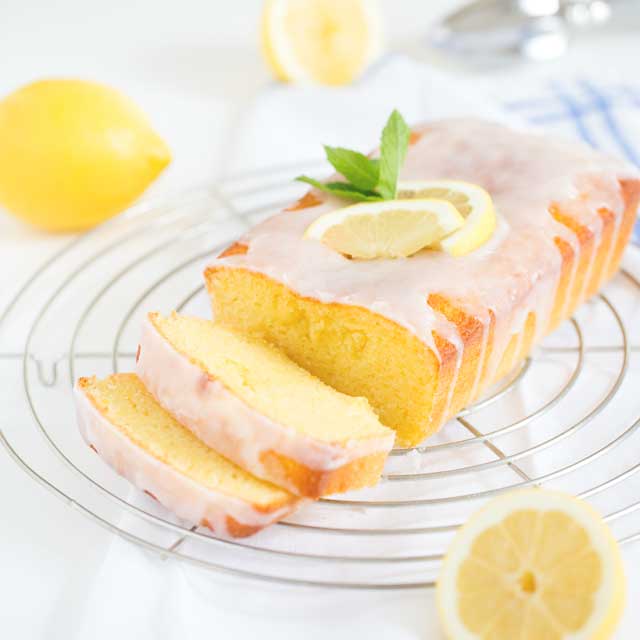 For the cake:
100g melted coconut oil (organic)
220g sugar
3 eggs (organic)
80g greek yogurt 0%
1 tbsp lemon zest
juice of half a lemon
180 all-purpose flour (organic)
pinch of salt
½ tsp baking soda
For the icing:
100g icing sugar
2 tsp lemon juice
1-2 tbsp milk
Preheat the oven to 160°C. Butter and flour one loaf pan.
In a large bowl, cream together coconut oil and sugar. Beat in the eggs, one at a time. Add the greek yogurt, lemon zest and juice and mix well.
In a small bowl, combine flour, salt and baking soda. Gradually add the dry ingredients to the batter and mix until just combined. Pour the batter in the prepared loaf pan and bake for 45-50 minutes, until a tooth pick inserted comes out clean. Let the cake cool in the pan for 10 minutes before transferring it to a wire rack.
For the icing, whisk together the icing sugar, lemon juice and just enough milk for a very thick consistency. Pour the icing over the cake, letting it drip over the sides. Wait for the icing to harden before cutting the cake.